Nintendo just released its financial report for the fiscal year 2020 and released some really interesting stuff. According to the official numbers, Animal Crossing New Horizons has sold 11.77million units in its first 11 days and 13.41million units in its first six weeks.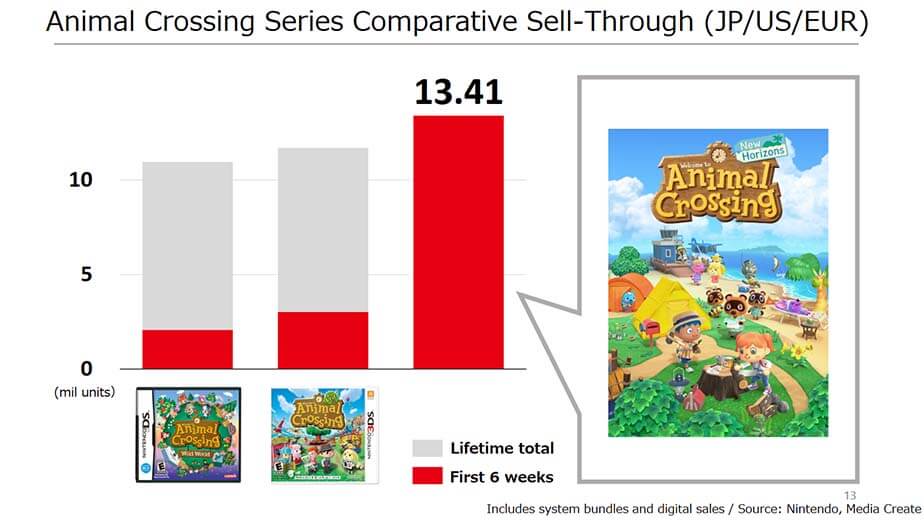 Furthermore, as of March 31, 2020, Mario Kart 8 Deluxe has sold 24.77million units, Super Smash Bros. Ultimate at 18.84 million, The Legend of Zelda: Breath of the Wild sold over 17.41 million units and Pokémon Sword/Pokémon Shield at 17.37 million. You can check out the complete list of top-selling units on Nintendo Switch here.
Animal Crossing: New Horizons releasing March 20, 2020, on Nintendo Switch.
Source: Nintendo