UPDATE: Bungie has put out another listing for Creative Director confirming that this new project will be a third-person action game.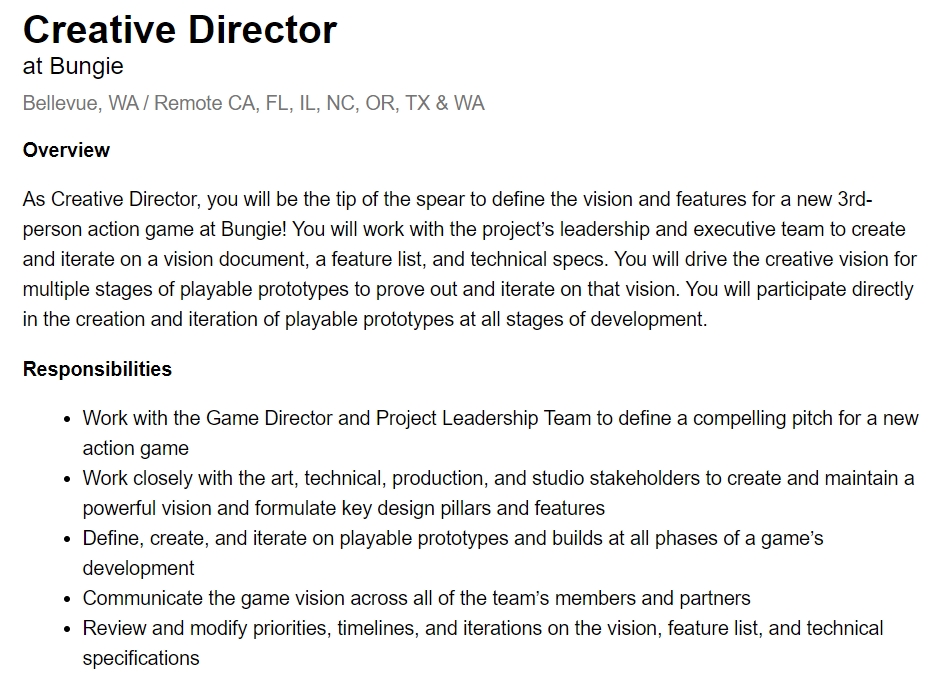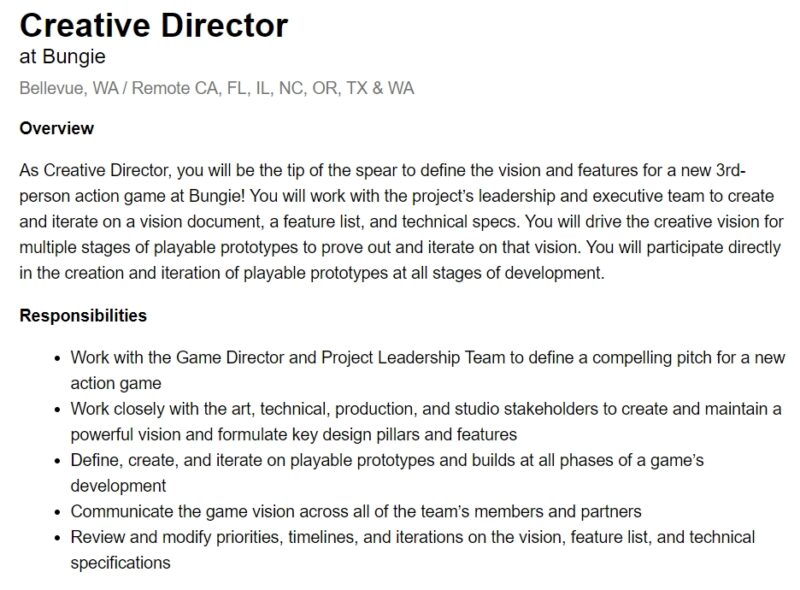 ---
Original Story: Bungie, the developer behind one of the biggest looter shooters in the industry – Destiny 2, has multiple new projects currently in development, one of which seems to be a new competitive character-focused game.
Recently, the company posted two job listings on its Careers website which might give us a hint about some of the features that this competitive IP will have. Under the Nice-to-have Skills section, both of these positions state, "experience working on character-focused third-person action games (platformers, isometric, etc)" and "familiarity with the competitive gaming landscape/esports."
The listing for Contract Level Designer says that the candidate will require to "concept, design, and rapidly prototype new map layout and level design ideas in engine."
Under the Required Skills section, it also says "experience building and iterating upon a multiplayer level for a PVP game." Bungie has been hiring for this competitive project since last year, as reported by TGP.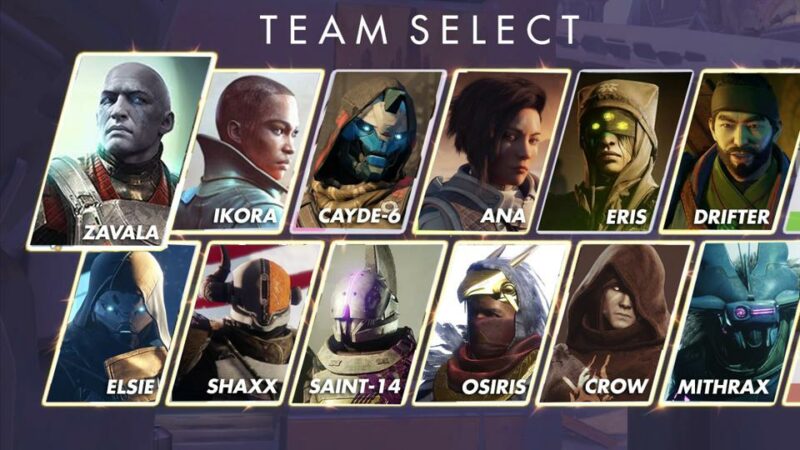 Forbes' Paul Tassi, who is an avid Destiny player, has had a very fun and interesting theory about Destiny 2 already having the ground built for a hero shooter.
We already know that Bungie registered a trademark in 2018 for "Matter" which still does not seem to point at any of the projects Bungie is currently working on. Hopefully, we'll hear about it soon since it's already been 4 years.
Earlier this year, Bungie announced that it is joining the PlayStation family as an independent multi-platform developer and publisher.