According to the Twitter's Ads Transparency Center, it seems like Microsoft has taken over the promotions for Destiny 2: Beyond Light.  
There are three new promotional tweets from Bungie that went live yesterday for Beyond Light, two of which features the Xbox logo at the start and the end. You can check out these promotions here. You can also see that Destiny 2 ads before June 23rd didn't feature anything Xbox-related. So, this might be our first sign that Bungie is joining the Xbox family again?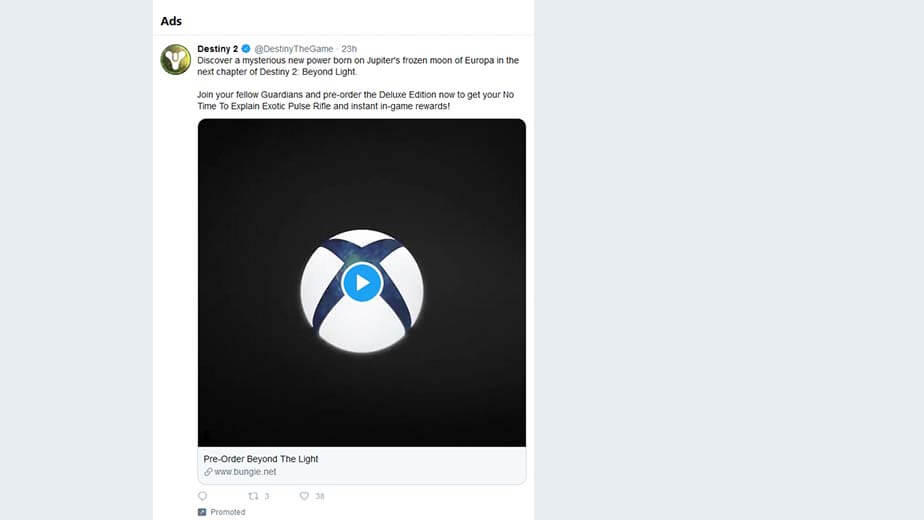 Back when Activision and Bungie were together, Destiny 2 was promoted with the PlayStation branding on it since the partnership between Activision and Bungie. But now that Bungie is a free-agent, it seems highly likely for Bungie to partner-up with Microsoft. There is no official statement on this at this time.
Apart from that, Bungie talked about the future of Destiny 2 and revealed a total of three new expansions, including Beyond Light, The Witch Queen, and Lightfall. Each of these expansions will release every year until 2022.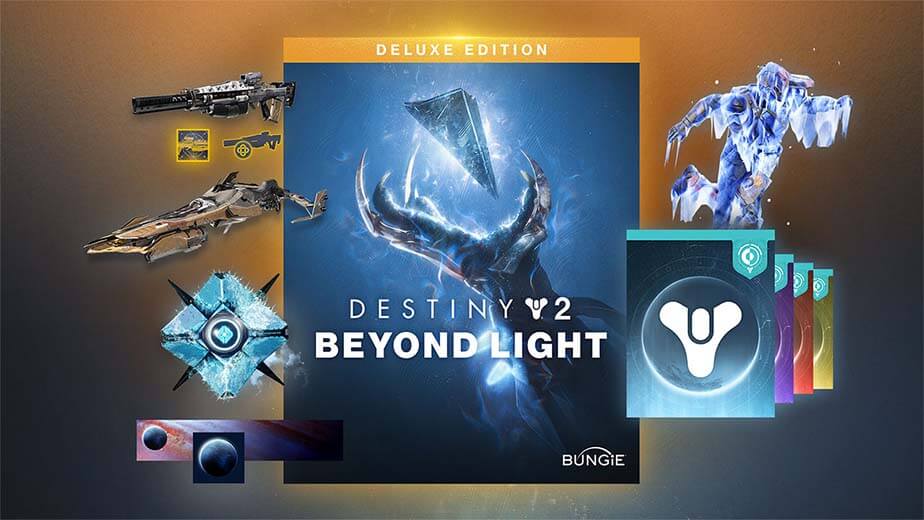 Furthermore, Destiny 2 Beyond Light Deluxe Edition comes with some really cool items. You'll get No Time to Explain pulse rifle, its catalyst, and exotic ornament, and other cosmetic items.
If you're looking for Destiny news, rumors, leaks, and guides, then make sure you check out our Destiny Archive which covers everything related to Bungie's Destiny.