Today, Bungie released a new Corridors of Time quest in Destiny 2 that literally came out of nowhere. To get this new mission/quest, you need to visit Osiris on Mercury. Keep in mind, the community and streamers are still trying to get to the bottom of this quest. We'll be updating this article as more details come in.
Destiny 2: Corridors of Time Quest – Complete Guide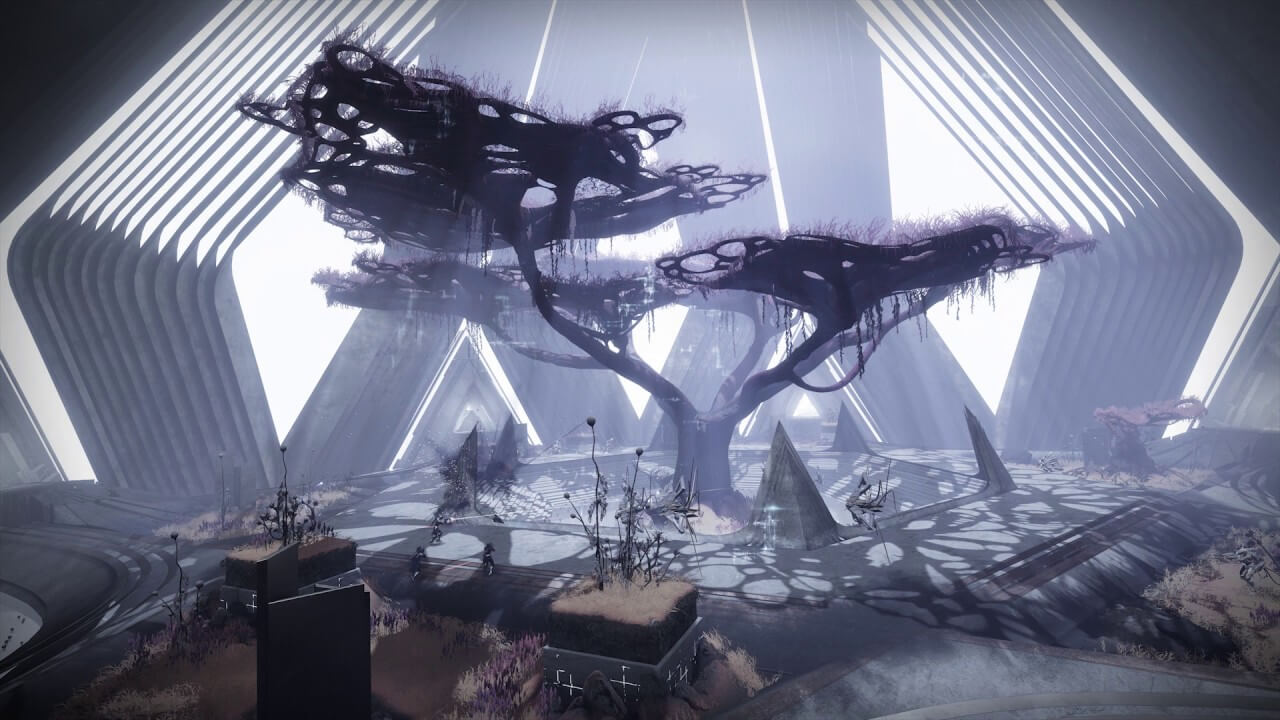 This quest seems to be rewarding you with different lore entries as you complete each path. Data-miners in the past did confirm the total number of these lore entries to be nineteen. The first time we went into the Corridors of Time was to rescue Saint-14 from the Vex. As for this quest, community members over at Raid Secrets sub-Reddit are currently working to find new pathways to decipher this puzzle and the maze. Reports are coming in that each code will be unveiled by an hour passing by.
Visit Osiris and he'll give you the quest called "Explore the Corridors of Time." After that, activate the Sundial Below, you can see different codes for different pathways that work and will reward you lore entries.
CODE 1:
Plus
Snake
Clover
Hexagons
Snake
Plus
Diamond with three plants
CODE 2:
Clover
Clover
Interlocking Hex
Interlocking Hex
Plus
Diamond with three plants
Snake
CODE 3:
Plus
Clover
Diamond with three plants
Diamond
Snake
Diamond
Diamond
CODE 4:
Diamond
Clover
Plus
Hexagon
Clover
Hexagon
Clover
CODE 5:
Diamond
Plus
Snake
Hexagon
Hexagon
Diamond
Plus
CODE 6:
Diamond
Hexagon
Snake
Hexagon
Clover
Clover
Plus
CODE 7:
Diamond
Plus
Clover
Hexagon
Snake
Hexagon
Snake
CODE 8:
Clover
Plus
Clover
Hexagon
Clover
Diamond
Snake
CODE 9:
Clover
Clover
Clover
Snake
Diamond
Hexagon
Diamond
CODE 10:
Plus
Hexagon
Clover
Hexagon
Plus
Diamond
Hexagon
CODE 11:
Snake
Hexagon
Snake
Hexagon
Diamond
Hexagon
Snake
CODE 12:
Hexagon
Snake
Plus
Hexagon
Snake
Hexagon
Plus
CODE 13:
Clover
Plus
Clover
Diamond
Snake
Snake
Hexagon
SECRET EMBLEM CODE:
Diamond
Clover
Snake
Plus
Hexagon
Hexagon
Plus
Hexagon
Diamond
Clover
Snake
CODE 14:
Hexagon
Diamond
Snake
Plus
Hexagon
Plus
Plus
CODE 15:
Clover
Hexagon
Plus
Diamond
Plus
Snake
Diamond
CODE 16:
Snake
Hexagon
Hexagon
Hexagon
Plus
Diamond
Plus
CODE 17:
Clover
Diamond
Hexagon
Clover
Plus
Diamond
Plus
CODE 18:
Diamond
Plus
Plus
Clover
Snake
Plus
Diamond
CODE 19:
Hexagon
Plus
Plus
Diamond
Hexagon
Snake
Snake
THE FINAL CODE:
Clover
Diamond
Snake
Clover
Plus
Plus
Hexagon
Hexagon
Hexagon
Plus
Diamond
Plus
Snake
Diamond
Clover
Snake
Plus
Plus
Snake
Snake
Hexagon
Diamond
Clover
Plus
Diamond
Hexagon
Hexagon
Diamond
Plus
Diamond
After going through the final pathway, you'll enter the same vault room with the grave, head towards the grave and "Pay Respect." You'll get a new quest for Bastion exotic fusion rifle. Here's our complete guide on how you can acquire it.
UPDATE: The puzzle has been solved. Congratulations to the Destiny 2 community!
The community is still figuring out the next step for this quest which seems to be the final puzzle with a very large map made out of different emblem codes. So, this will probably take some time to solve as Bungie mentioned themselves that "the solution is a marathon, not a sprint."
Destiny was released on September 9, 2014, on PlayStation 4, PlayStation 3, Xbox One, and Xbox 360. Destiny 2 was released on September 4, 2017, on PlayStation 4, Xbox One, and PC. It was released later in 2019 on Google Stadia.