Corridors of Time have been around for more than a week now. With the new puzzle inside the corridors now solved due to countless hours of help from the community, players finally traveled into the future and unlocked the Bastion exotic fusion rifle early. The puzzle gets you a total of nineteen lore entries and a new emblem by entering a new code for each pathway. So in total, there are 20 pathways for lore entries and emblem and a final pathway to finish off the puzzle. Bungie also revealed that Corridors of time will be going away in a week from now.
Bungie is Removing Corridors of Time in Destiny 2
Yesterday, Bungie revealed via an in-game notice that The Corridors of Time will be "collapsing" in one week inside Destiny 2. So, you have until next weekly reset to claim all the lore entries and the emblem from the Corridors. We still don't understand the reason behind removing this. It could be because it has served its purpose and is no longer useful to us now. Or, it could be something else entirely.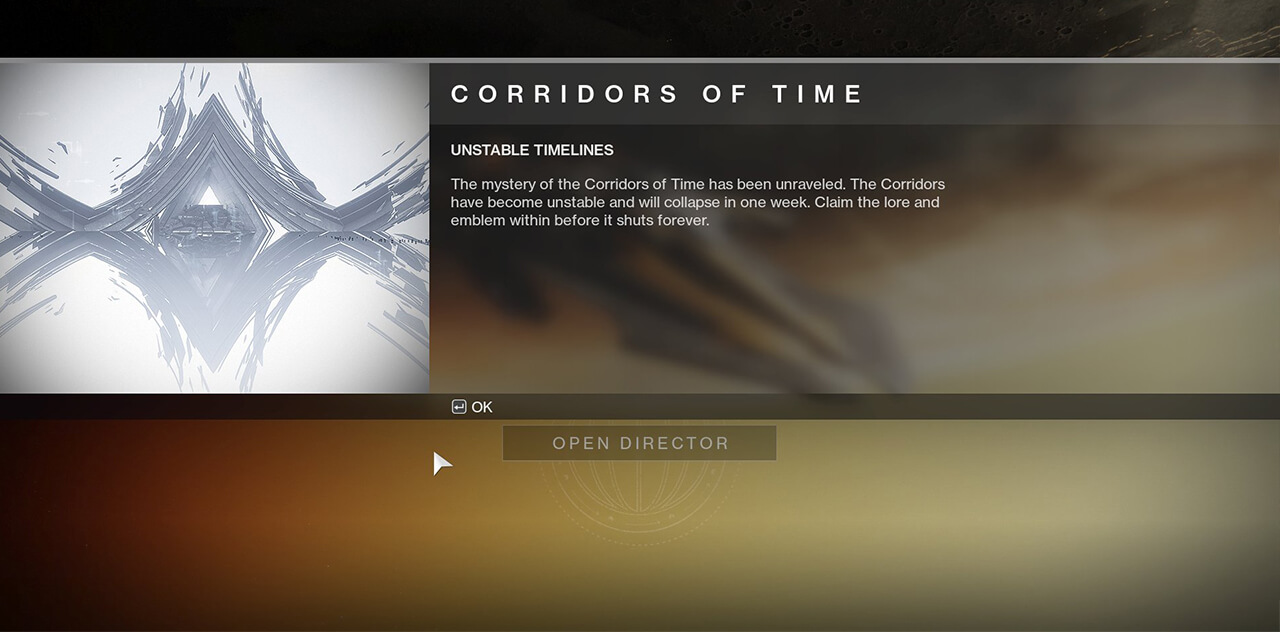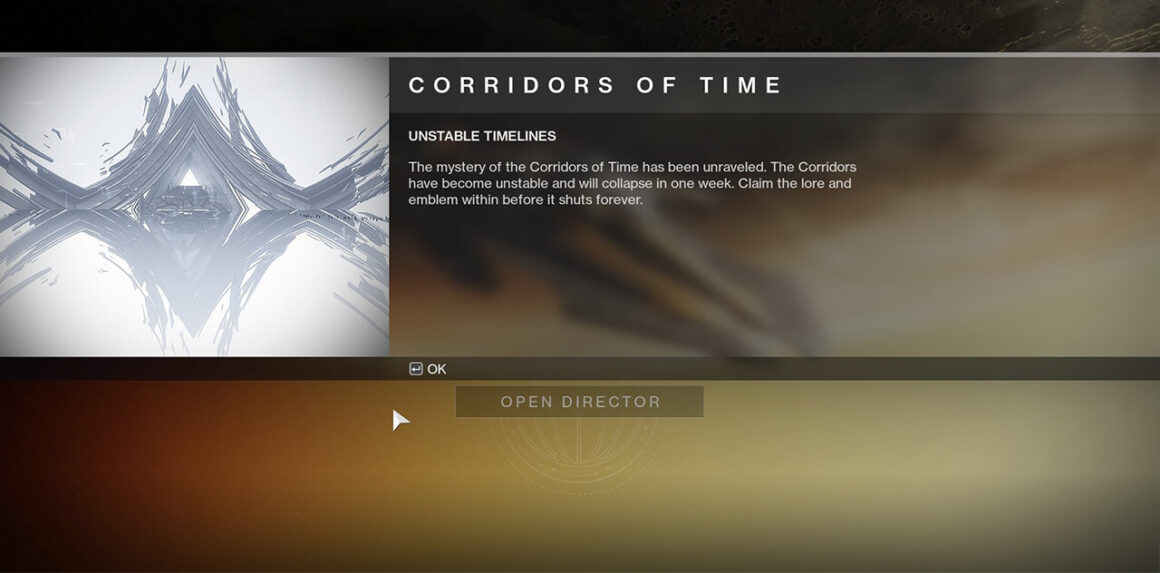 We all know that a new activity (?) called Empyrean Foundation is getting released on February 4, 2020, along with a new Sundial called Inotam, Oblivion's Triune. Speaking of Empyrean Foundation, there have been many rumors and theories of it being related to the Trials of Osiris/Saint-14. So, this could very well be the reason behind the removal of the Corridors of Time. So, Bungie could add more content and not take up much disk space on consoles and PC. It's just a theory, so take everything with a grain of salt.
Destiny was released on September 9, 2014, on PlayStation 4, PlayStation 3, Xbox One, and Xbox 360. Destiny 2 was released on September 4, 2017, on PlayStation 4, Xbox One, and PC. It was released later in 2019 on Google Stadia.