Destiny 2 fans have reasons to get excited as a recent datamine has revealed a new weapon, armor sets for each class, and other cosmetics for the upcoming Guardian Games 2023 event.
This event has become an annual tradition in the game, allowing players to represent their class – Titan, Hunter, or Warlock, to compete against each other by earning Medallions from in-game activities and turning them in at the Tower Podium to score points.
Bungie has already announced the start and end date for the Guardian Games 2023 event, which starts on Tuesday, May 02, 2023, and ends on Tuesday, May 23, 2023, which also marks the end of Destiny 2's current season – Season of Defiance.
Destiny 2 Guardian Games 2023 Armor Sets
The new armor ornaments for this year's Guardian Games event were found in the game's API, seemingly added with the mid-season update released earlier this month. These new items include unique sets for each class, emotes, ornaments, sparrows, ghosts, and ships. You can check out these items in the graphic below.
New weapon: Taraxippos
Titan: Enduring Conqueror
Hunter: Aspiring Challenger
Warlock: Resolute Champion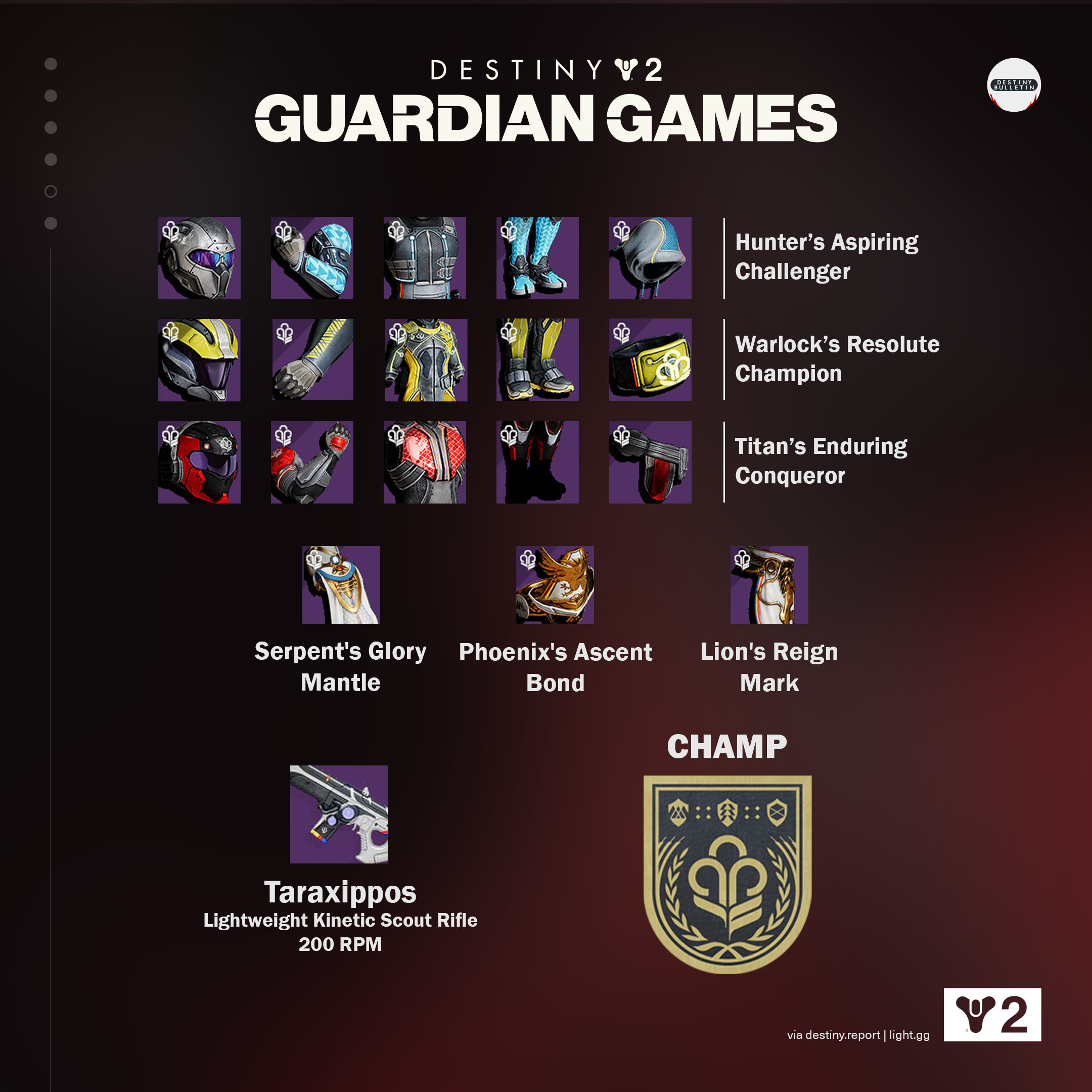 As we can see, the new weapon looks to be an Omolon Strand Scout Rifle. You can check out the full list of perks for this weapon on sites like Light.gg. As of right now, we don't have any details on what changes this Guardian Games event is set to bring to the table.
Last year, Bungie introduced a new addition to these seasonal events called Event Cards, which players could purchase via Silver (in-game currency). The Event Card features an additional set of objectives for players to complete, rewarding for some in-game cosmetics, items, etc.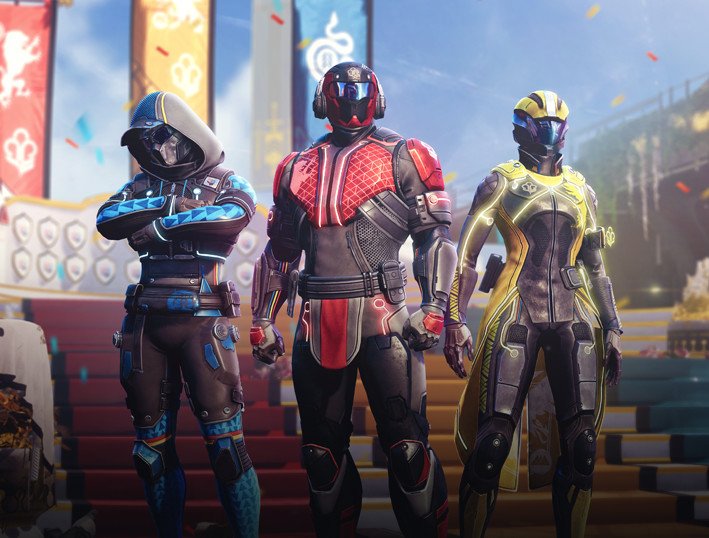 Destiny 2 Guardian Games 2023 Seal
Guardian Games 2023 will also feature a brand-new Seal with the title called Champ. Just like every seasonal event last year, this seal will only be available during the event. So players will have limited time to complete all the objectives.
Guardian Games event is free for everyone, meaning players do not need to purchase the Lightfall expansion or Season of Defiance.
Make sure to follow our Destiny outlet Destiny Bulletin on Twitter, Facebook, and Instagram for all things Destiny 2 and Bungie.
Destiny 2 Lightfall is now available on PlayStation, Xbox, and PC.