Bungie has been bringing back some of the most iconic raids from Destiny 1 in Destiny 2. Destiny 2's first-ever reprised raid (from D1) was the Vault of Glass, brought back with updated visuals last year. This year, players got to experience the King's Fall raid (from The Taken King expansion) with the return of Touch of Malice exotic.
Up until now, all Destiny 2 reprised raids have had their exotic weapon brought back with the raid. However, Bungie has already added the Outbreak Perfected exotic pulse rifle, a raid exotic weapon in Destiny 1's Wrath of the Machine, which seems to be the next reprised raid in Destiny 2.
For cases like these, Bungie has put out an official statement that confirms the possibility of new exotic and legendary weapons for old raids.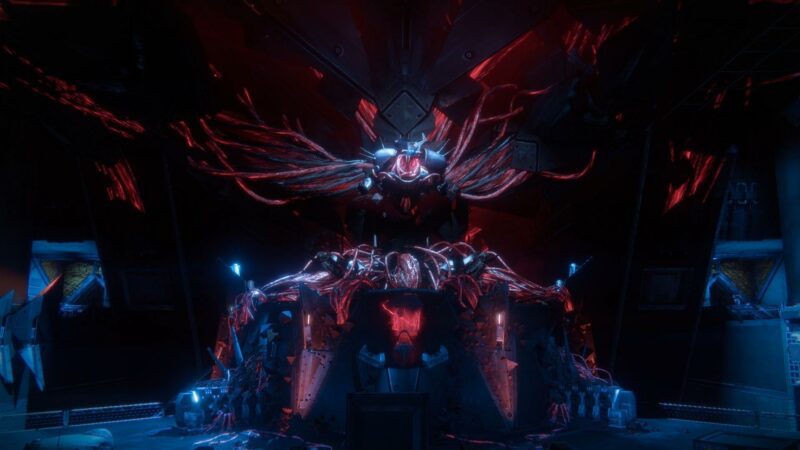 In the latest This Week At Bungie blog post, the developer has confirmed that in order for them to make new weapons for the reprised raids in Destiny 2, they need to meet one of the following conditions:
No raid exotic associated with the raid
Raid exotic weapon has already been introduced in the game
The raid has fewer than five Legendary weapons
"For raids, we'll always reprise an Exotic weapon associated with a raid when we bring that into Destiny 2. We'll select the six most popular Legendary weapons and reprise those, as well," the latest This Week At Bungie blog post states.
"One other thing, and this hasn't come up yet, but in the event that a raid didn't have an Exotic (or that Exotic has already come back), or there were fewer than five Legendaries, we get to make new weapons to match the raid."
Read more: Destiny 2 Datamine Reveals New Community Event Coming In Season Of Plunder
This basically confirms that if Bungie is planning on bringing the Wrath of the Machine raid back in Destiny 2, players will get a brand-new exotic weapon (possibly SIVA-themed), since we already have Outbreak Perfected in the game.
For the latest Destiny and Bungie news, make sure to follow our Destiny news outlet, Destiny Bulletin, and check out TGP's Destiny archive.