Solstice of Heroes 2021 is finally going live in Destiny 2 this week which means brand-new armor sets, ornaments, ghost shells, sparrows, and a new weapon. Last week, Bungie officially released a new trailer that showed us a glimpse at the new stuff coming to this Solstice event including the brand-new shotgun called – Compass Rose. In this article, we're discussing how you can unlock this new shotgun in Destiny 2 during Solstice of Heroes 2021.
Compass Rose Shotgun, Perks, Stats, and Lore
Thanks to the Raid Secrets community, we now have the full look at the new Compass Rose shotgun with the complete lore tab, weapon stat numbers, and of course, perks. Take a look below: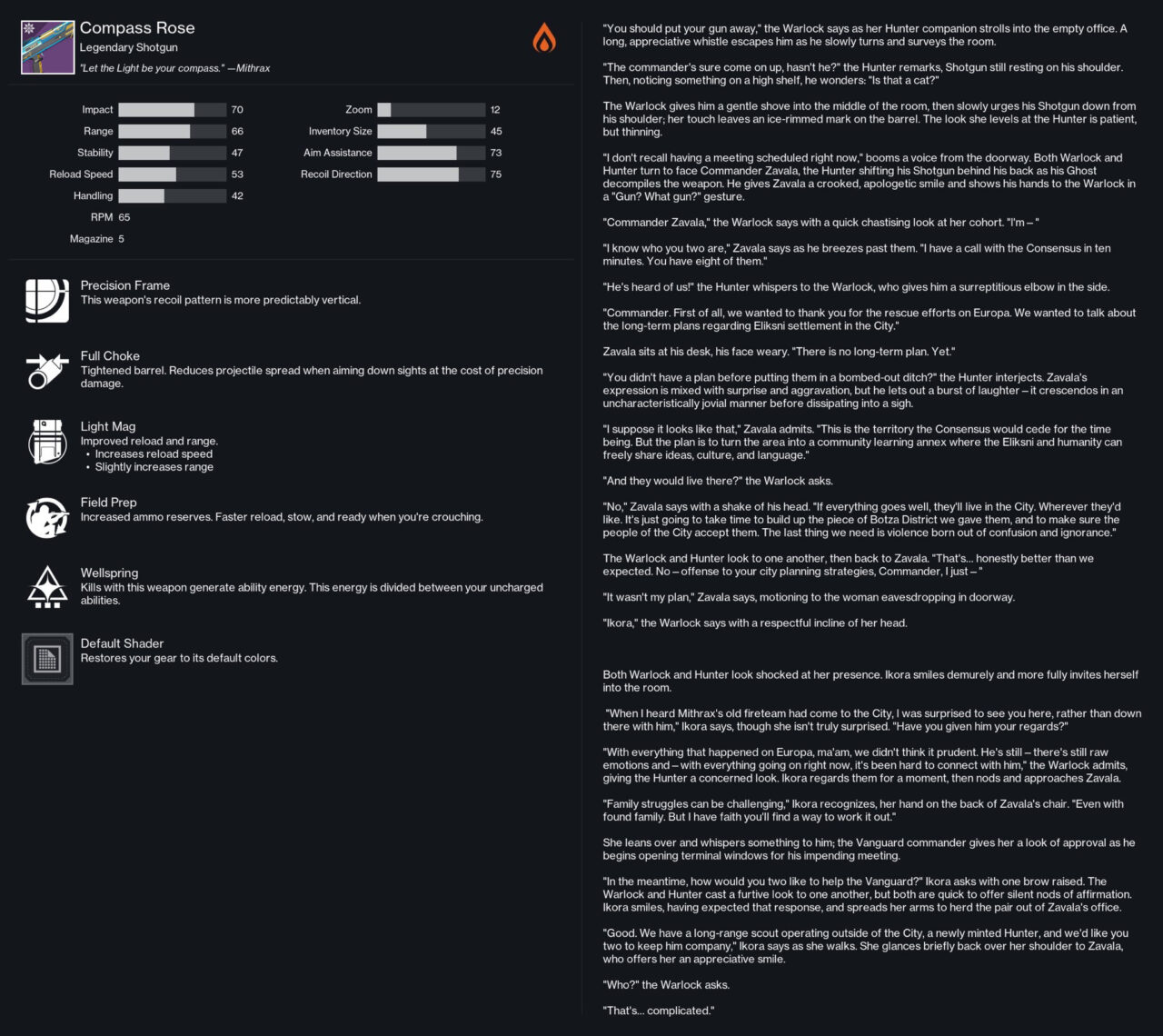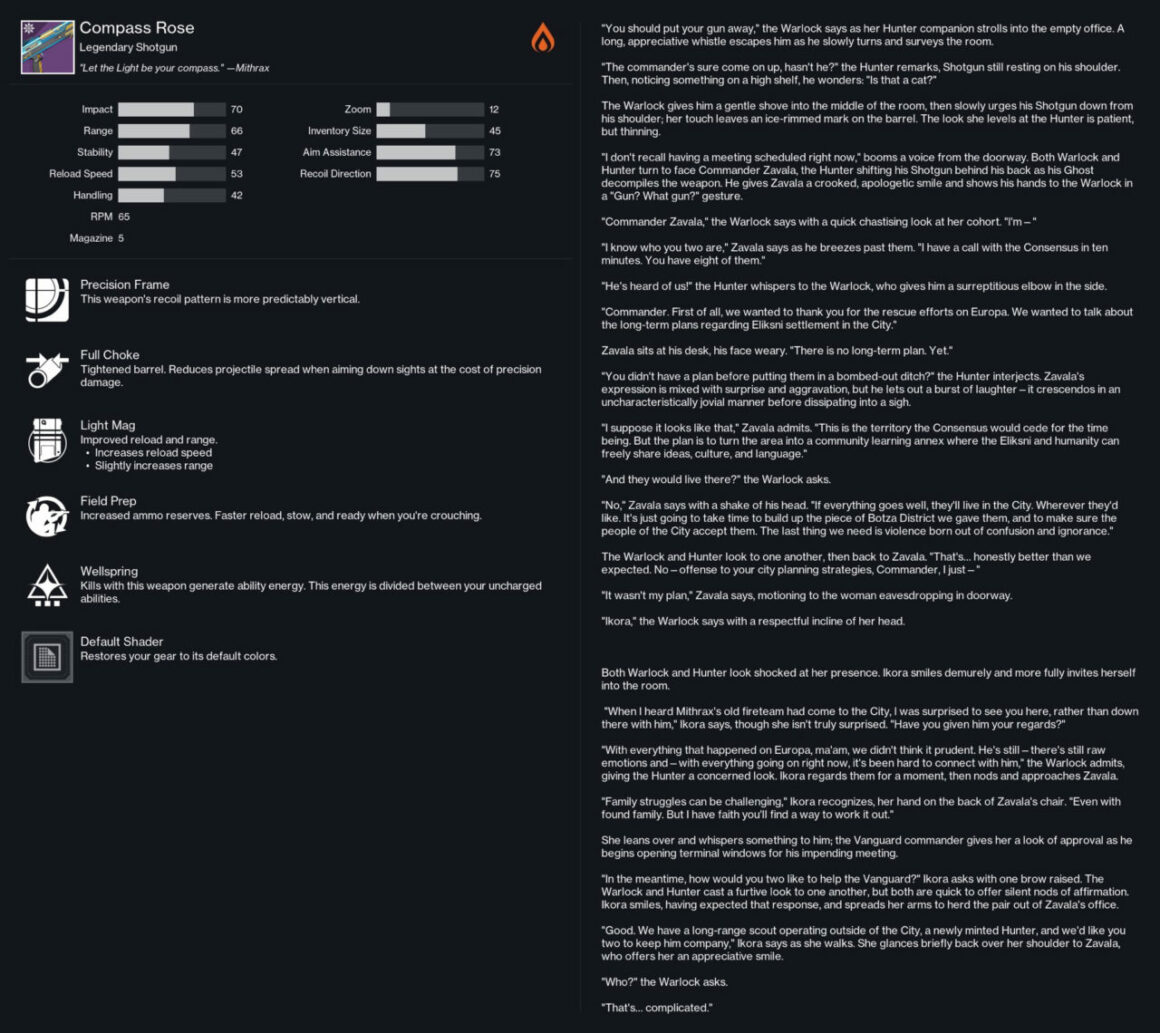 As we can see, the new Compass Rose shotgun is a Solar shotgun (energy weapon) that is a Precision Frame weapon which means the recoil pattern for this weapon will be more vertical.
How to Unlock Compass Rose in Destiny 2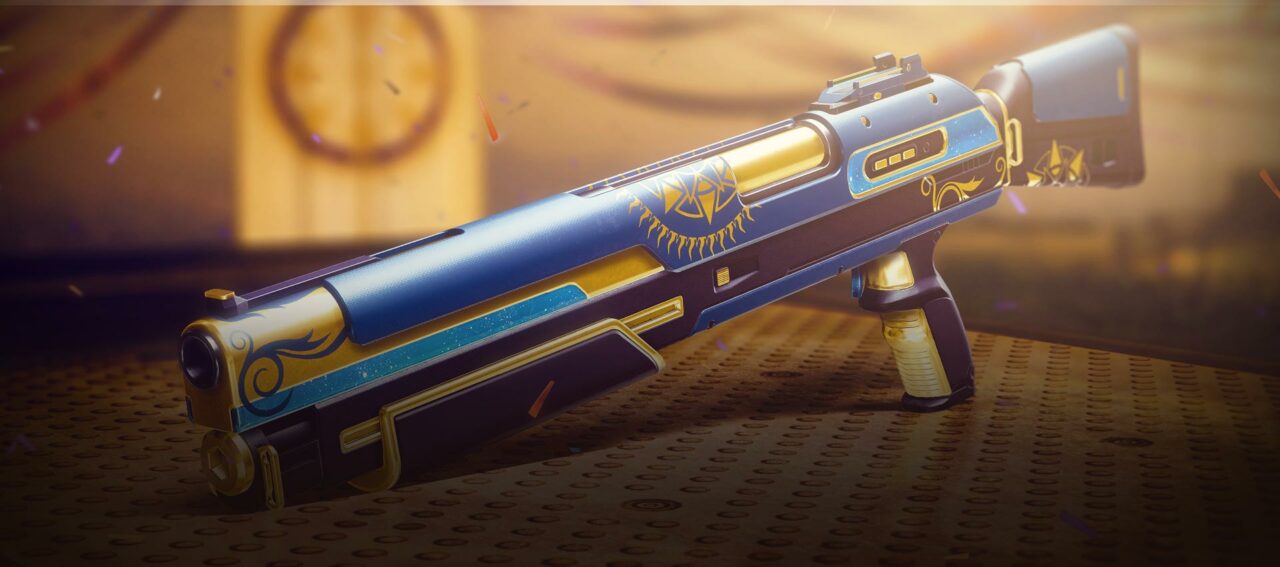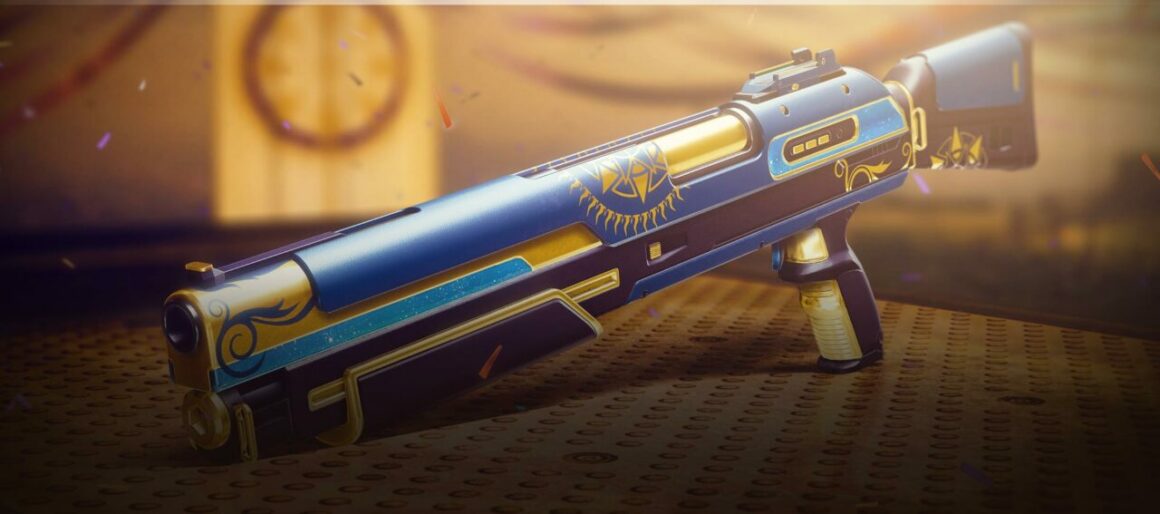 To start your quest for this shotgun, you will need to visit Eva Levante (also known as Destiny Granny) in the Tower Courtyard. She will give you the starting quest "The Solstice Begins" for the Solstice of Heroes 2021.
After getting the quest from Eva, launch the European Aerial Zone in the Tower Courtyard next to the Eva Levante, also known as EAZ, to complete the first step of the quest. After completing the first step, head back to Eva in the Tower and she will ask you to visit the Solstice statue. By doing so, visit Eva once again and she'll have the new Compass Rose shotgun ready for you.
To unlock the shotgun rerolls, you will need to use the Solstice Key Fragments to unlock the Solstice Packages. These Solstice Packages will reward you with a reroll of Compass Rose shotgun.
How to get more Solstice Key Fragments?
This is pretty straightforward. In order to get the most Solstice Key Fragments from an EAZ run, you need to eliminate as many bosses during the mission as possible. After your EAZ run is completed, you will be shown several loot caches, depending on the number of bosses you defeated during your run, scattered across the map that you need to open in the given time. Each cache will grant you a Solstice Key Fragment.
Keep in mind, these Keys can also be earned from Eva's Daily and Weekly bounties along with completing Strikes and Crucible matches. You will need a minimum of 15 Solstice Key Fragments to unlock a Solstice Package from Eva.
After you have farmed 15 keys, head back to Eva in the Tower Courtyard and purchase a Solstice Package which can grant you the new Compass Rose Shotgun.