Update: JpDeathBlade, creator of TiD, has revealed that there's no such activity coming in Destiny 2 and this was added intentionally as an April Fool's joke. Sad.
March 31, 2020
Original Story: Earlier today, Bungie released a new hotfix 2.8.0.2 for Destiny 2 along with updating their API services. With that, they accidentally leaked some unreleased content in the API. Thanks to TodayInDestiny, we now know that this new heroic mission/activity is called – The Iron Tomb, and will be coming to Destiny 2 pretty soon. Here's everything we know about it.
Destiny 2: The Iron Tomb Heroic Activity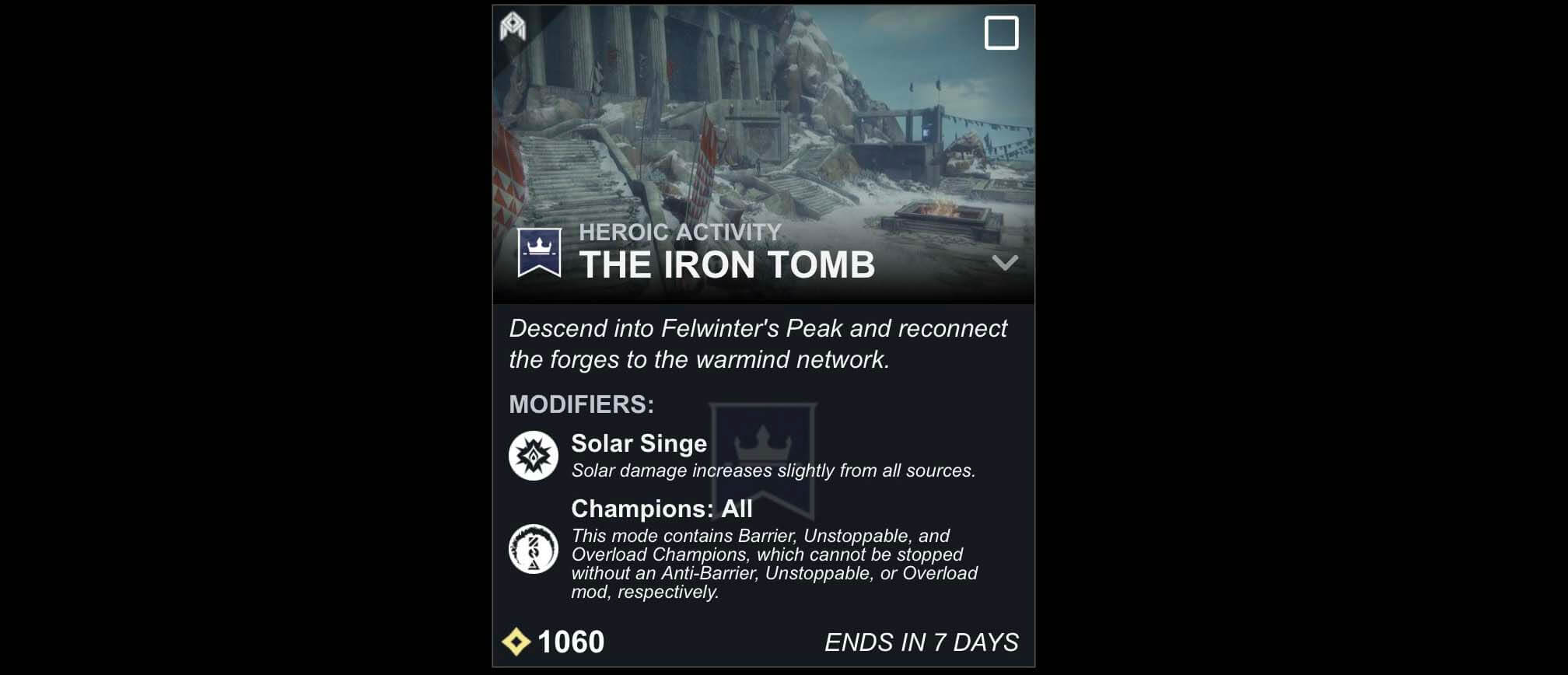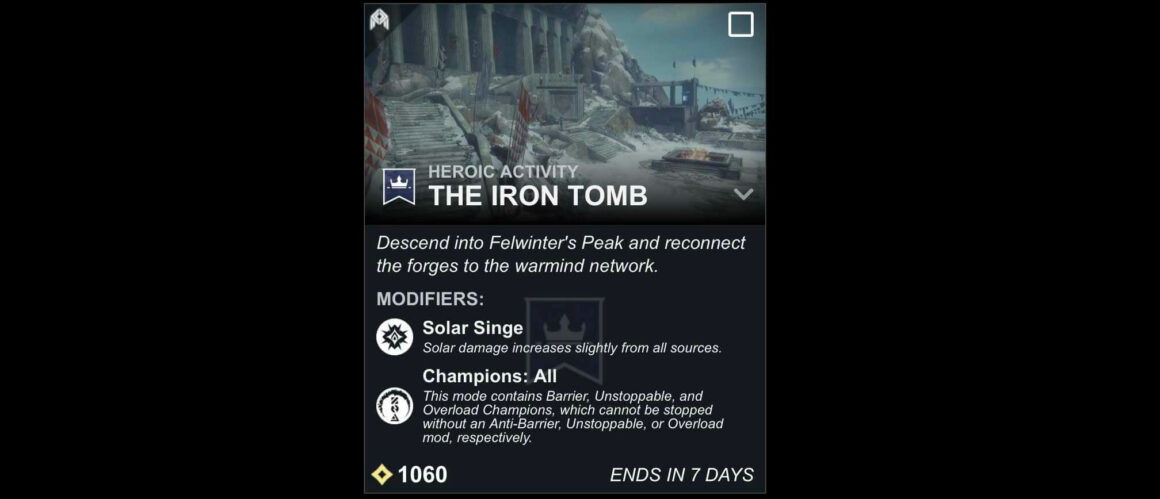 According to TiD, here's a word-to-word description of this new activity.
The Iron Tomb:
Descend into Felwinter's Peak and reconnect the forges to the warmind network.
Modifiers:
Solar Singe: Solar damage increases slightly from all sources.
Champion: All
This mode contains Barrier, Unstoppable, and Overload Champions, which cannot be stopped without an Anti-Barrier, Unstoppable, or Overload mod, respectively.
Apart from that, The Iron Tomb will require 1060 Power Level in Destiny 2 according to the leak from the API. This new mission will seemingly be available for one week and might reset after one week as it says "Ends in 7 Days."
As always, take everything unofficial with a grain of salt. As the 1st of April is very near, maybe this was a plot placed by Bungie all along to get the community hyped up. What are your thoughts on this? Let us know in the comments!