UPDATE: The Witch Queen OST is now available to pre-order on the Bungie Store website.
---
Original Story: The Witch Queen is just one week away, and with that leaks have started to pour in. This time, we have, what looks like the complete list of the names of the new soundtrack for Destiny 2 The Witch Queen.
The list has been uploaded to The American Society of Composers, Authors and Publishers (ASCAP) website repertory under the publisher name "Bungie Music Publishing." The complete list was compiled and shared over in the Destiny Subreddit by u/ForcadoUALG.
As you may have guessed, there are some major story spoilers for The Witch Queen in the soundtrack titles. So, before we go in, this is your spoiler warning.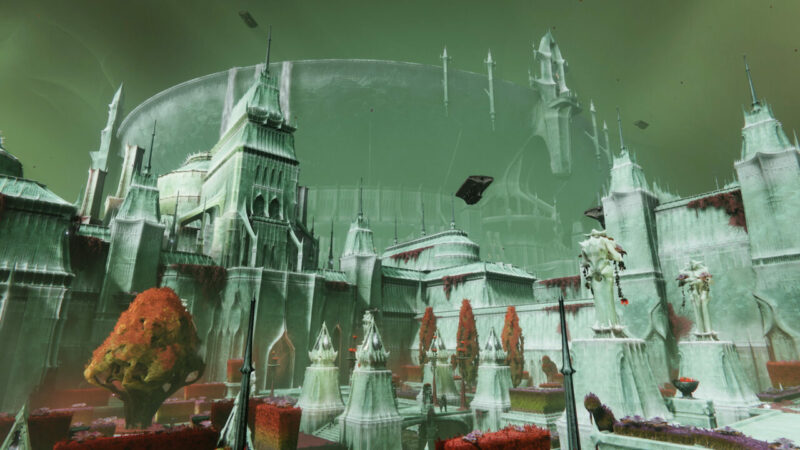 Similar to any other rumor, this is not officially confirmed. So, take it with a grain of salt. You can find the complete list of soundtracks below:
Lepidopterophobia
Light Blade
Lucent World
Parasitic
Queen's Deception
Questioning The Light
Revive And Reload
The Witness
The Lure
Seeking The Light
The Cunning
The Deserving
The Dethroned
Underworld
Unseen
Yours To Win
Aberrant Path
Dark City
Hidden Truth
King's Descent
Reclamation
The First Disciple
The Witch Queen
Fear Swells
Harvest
Hymn
Altar Of Reflection
Trespass
The Subjugated
Insurrection
Drown in the Deep
Threshold
If this list is to be believed, there are a total of 32 soundtracks for The Witch Queen and Season of the Risen. One thing to note here is that some of the titles completely align with The Witch Queen leaks from back in mid-2021, for instance, The Witness.
According to an email sent to the Collector's Edition owners, Bungie will officially release The Witch Queen OST on February 21, 2022, which should be uploaded to Destiny's YouTube channel.
Apart from that, Season of the Lost's finale is happening right now in Destiny 2 with the release of the new Exorcism mission.
The Witch Queen launches on February 22, 2022, on all platforms.