PlayStation Japan has published a new video on its YouTube channel (thanks, Rayan925) for the Glaive, a brand-new weapon type coming to Destiny 2 with The Witch Queen expansion later this month.
The video features some footage from the recently released ViDoc Light in the Darkness along with some new test footage for the weapon. The Glaive has been in development for almost a year with around six months of animation period, says staff designer, Chris Proctor.
"It's kind of amazing to think how many development hours went into this. A designer dedicated just to the Glaive for almost a year and like six-month animated time and a ton of engineering support."
You can watch the full video below:
Bungie has already confirmed that there are three class-specific Glaives coming with The Witch Queen. From the new ViDoc, we also got our first look at a legendary Glaive called The Enigma coming to Destiny 2. Take a look: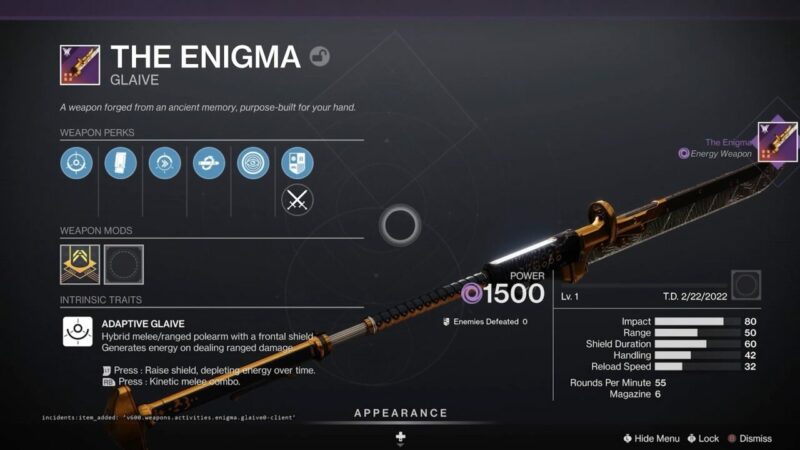 The Witch Queen expansion is just around the corner, releasing in less than ten days now. As for the Season of the Lost story conclusion, players are expecting the release of the long-awaited Exorcism mission to be released this week.