God of War has been one of the best PlayStation-exclusive titles of this generation. Since its release in 2018, we've heard little to no about what Santa Monica has planned for the franchise moving forward. It's pretty clear that we'll be getting God of War 5 sometime next year in 2021 (could be 2022). The main reason God of War 2018 took so long was because of the new engine they Santa Monica developed that delivered compelling graphics. 
Possible God of War 5 Reveal at Sony's PS5 Event?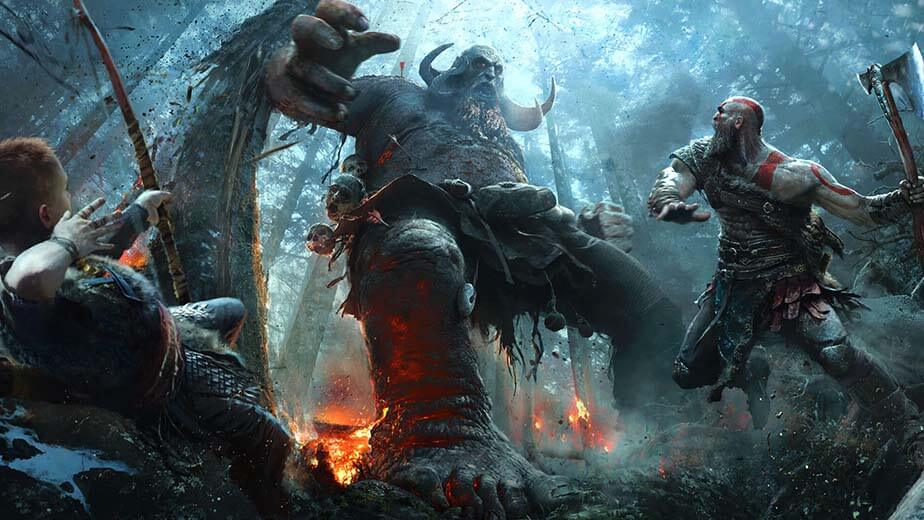 We all know that Sony's PS5 reveal event is taking place on June 11, 2020. Jeet Shroff, Engineering Lead on God of War has retweeted the official Sony PlayStation 5 event announcement with caption, "Come join us as we get into the details about what the future has in store!" While this could be related to Sony's first-party games, big chances are that we'll be getting some sort of new God of War game revealed during the event.
Come join us as we get into the details about what the future has in store! #gamedev #playstation https://t.co/GPBp4dxkxP

— Jeet Shroff (@theshroffage) June 9, 2020
According to the Lead Narrative Designer job listing for the next unannounced title from Santa Monica Studio, they are looking for a candidate who can have the "knowledge of writing complex narratives for games." You can learn more about it and everything we found from the listings here.
Sony's PS5 event line-up seems to be so strong, it'll blow players' minds, according to recent rumors. Sony has also revealed yesterday that viewers are suggested to wear a headset as the pre-recorded stream will have some cool sound features that are not ideal for your mobile's or laptop's speaker.
God of War 2018 is now available on PlayStation 4.