Id Software, developers behind the critically-acclaimed DOOM Eternal, has started hiring for their next-generation games. 
According to the ZeniMax Media website (parent company), id Software has put up a number of positions for next-generation game development including, Senior Rendering Programmer, Senior UI Programmer, System Designer, and Senior VFX Artist.
"id Software is looking for a Senior Rendering (Graphics) Programmer to join our team and work on legendary id games for PC and next-generation console systems. If you are passionate about rendering and want to help define, create and deliver the industries best visuals at 60+hz then this may be the position for you"
id Software Hiring For PlayStation 5 and Xbox Series X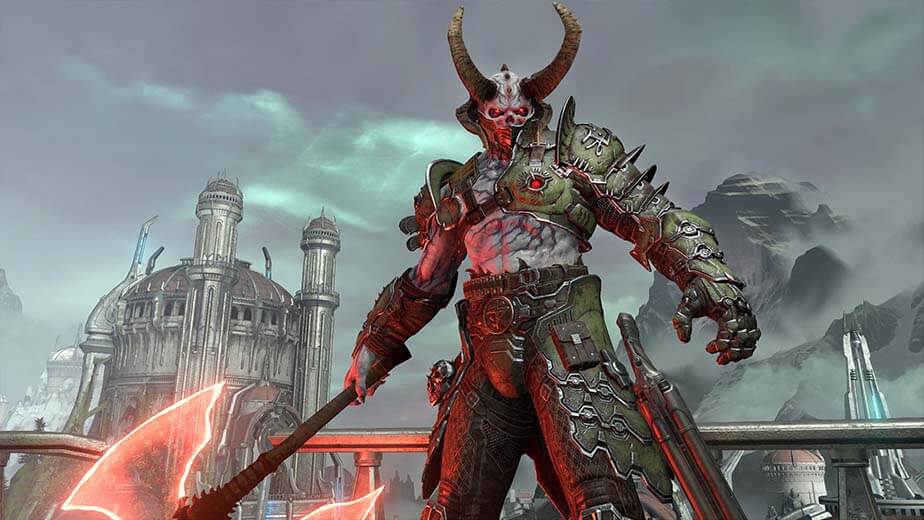 This could mean that the developers have started working on the PS5 and Xbox Series X titles. With DOOM Eternal now out on current-gen consoles and PC, fans are waiting for the next big announcement from the studio.
Speaking with Metro UK, executive producer Marty Stratton talked about the current-gen console cycle and how the next-gen hard is "logical."
"We haven't talked about it yet but one of the exciting things is we're at the end of this console cycle, where our team knows this tech really, really well. So it really allowed us to push and get the most out of this hardware. And I'm super excited about what it means for the next hardware. So we haven't announced anything, but it's really exciting. They're doing some really awesome stuff with that hardware so I think it's logical that we would push onto that and honestly try to be one of the best games on that platform as well."
Id Software's DOOM Eternal was very well-received by the critics. Some even called it one of the best FPS games ever released, which is a huge accomplishment for the franchise. 
With PlayStation 5 and Xbox Series X now officially revealed, fans are waiting for more AAA game announcements, one of which, is definitely an id Software game. 
What are your thoughts on this? Let us know in the comments!
DOOM Eternal is now available on PS4, Xbox One, PC, and Google Stadia.