Mortal Kombat and Injustice franchises are known for top-of-the-line titles in the fighting genre for PlayStation 4 and Xbox One right now. NetherRealm recently released a new DLC for Mortal Kombat 11 called Aftermath, which brought a brand-new story campaign with new characters like RoboCop, Fujin, Sheeva, etc. With both PS5 and Xbox Series X next-gen consoles now officially revealed by Sony and Microsoft, many Mortal Kombat and Injustice fans are wondering if they'll see these titles on next-gen platforms.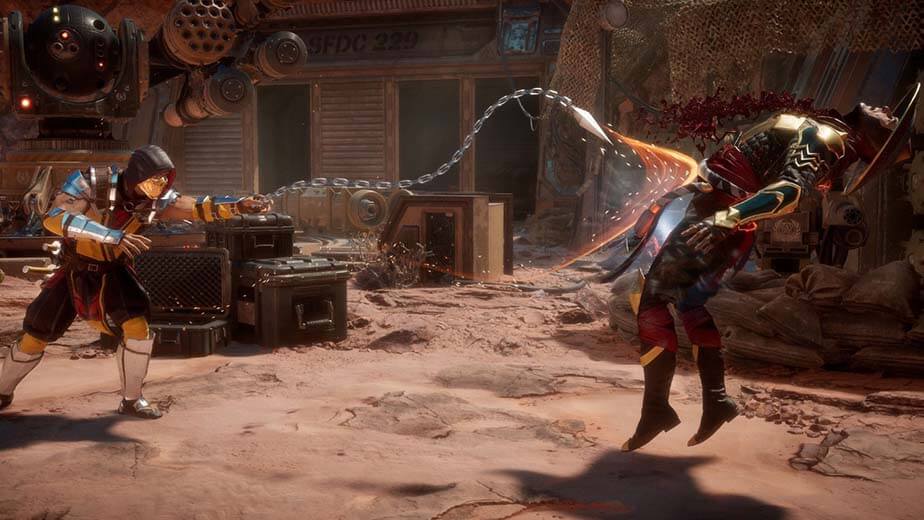 A new job listing went live on the WB Games website earlier this month (unearth by TheGamePost) that strongly suggests NetherRealm is developing new next-gen titles for both Mortal Kombat and Injustice franchises. This listing is for Principal Software Engineer, Graphics, which has a job description:
"NetherRealm, a division of WB Games Inc., seeks a Principal Software Engineer – Graphics to drive the next generation console graphics vision for the Mortal Kombat™ and Injustice™ franchises."
"As a Principal Graphics Engineer, you will work closely with the Lead Engineer and the rest of your peers to develop state-of-the-art graphics technology for the PS5 and XBOX Series X. Your domain will span the entire rendering pipeline, and your responsibilities will include optimization, design, and implementation of pivotal new graphics technology."
This could potentially mean that NetherRealm is working on future MK and Injustice titles. Mortal Kombat creator, Ed Boon has already praised the PS5 and Xbox Series X's SSDs. "I think people are underestimating the impact that the almost zero load time is going to have. It's suddenly going to open doors that weren't considered possible before. I think we haven't even scratched the surface of what will eventually be done with those systems." Mortal Kombat 11 already looks incredible on current-gen consoles, and we can't wait to see how both of these franchises on next-gen consoles.
Keep in mind that there is another unannounced title in the works at NetherRealm as confirmed by Ed Boom himself. "Even though we've been able to scratch other itches, you know doing Injustice games and stuff, and we have other stuff in the oven, but it's always nice to do the Mortal Kombat games." So this listing could be for this new title for PS5 and Series X.
What are your thoughts on this? Are you excited for future Mortal Kombat and Injustice titles on PS5 and Series X? Let us know in the comments!
Mortal Kombat 11 is now available on PlayStation 4, Xbox One, PC, Google Stadia, and Nintendo Switch.