It's been a day since players across every platform have contributed to solving one of the best puzzles/quests Bungie has ever put out in Destiny. While the majority of the community is still a little disappointed with the final reward from Corridors of Time quest being Bastion which was revealed in the roadmap for Destiny 2 Season of Dawn. Players were definitely expecting something else like exotic swords from Destiny 1 or a new exotic altogether.
Overwatch's Bastion in Destiny 2?
If you're not aware of Overwatch, it's a first-person shooter game developed by Blizzard Entertainment. The game has a number of heroes with more joining the rosters every now and then. Bastion is a robotic war combatant who seems very curious about the pet bird he has. With the Corridors of Time quest now completed and players have gotten the Bastion quest, AutisticSpaceSloth on Reddit shared an edited image that has added Overwatch's Bastion in Destiny 2 as a reward. Take a look: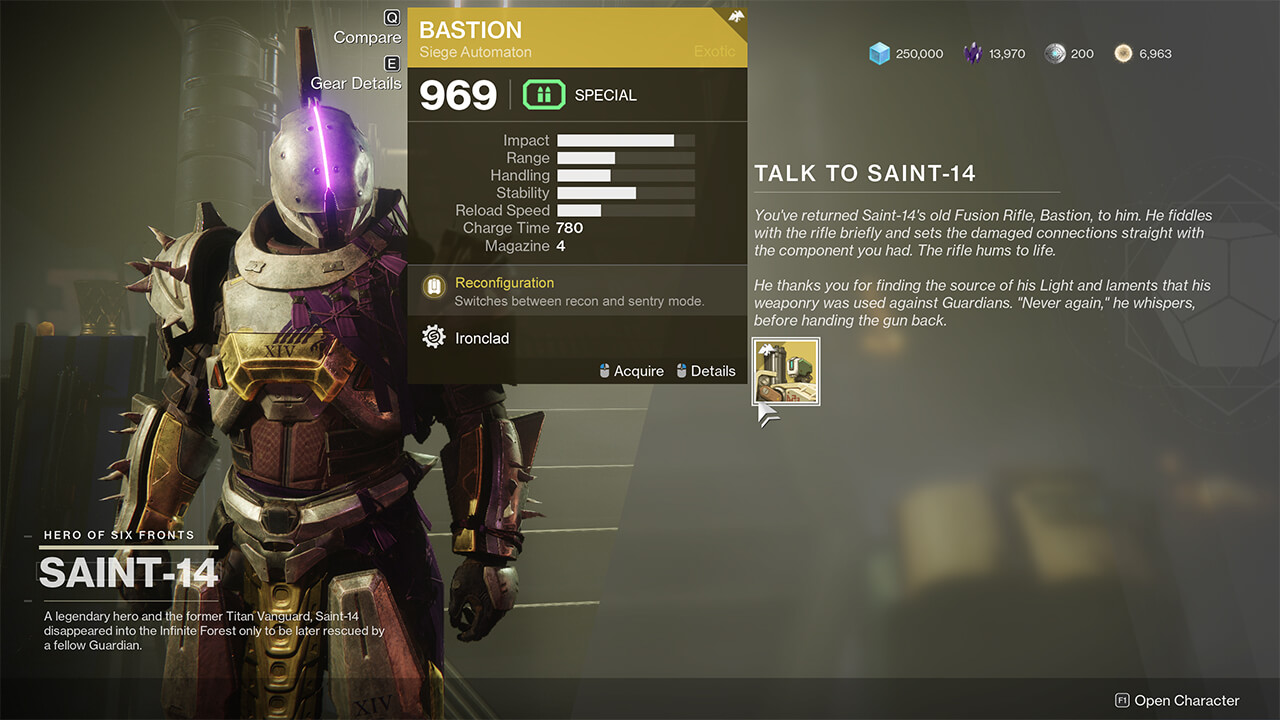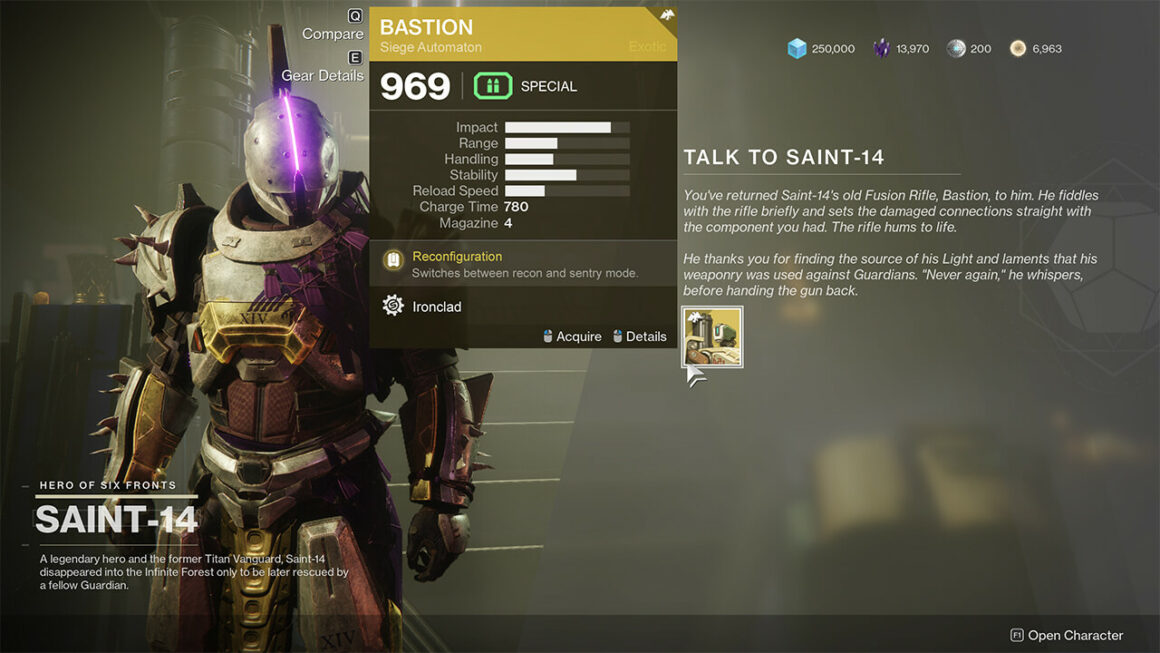 It's funny how the creator has changed the weapon description to "Siege Automation" and Perks to "Reconfiguration" which sounds cool. "Switches between recon and sentry mode," the perk description says. Ironclad is actually the ability of Bastion in Overwatch which allows him to take lesser damage.
Other than that, Destiny 2 will be getting Crimson Days event starting on February 11, 2020, to February 18, 2020, with all the new cosmetics data mined. Make sure you check out every item here.
Destiny was released on September 9, 2014, on PlayStation 4, PlayStation 3, Xbox One, and Xbox 360. Destiny 2 was released on September 4, 2017, on PlayStation 4, Xbox One, and PC. It was released later in 2019 on Google Stadia.