There has been a lot of chatter regarding the animals in Cyberpunk 2077. If you're a bit concerned about petting cats and dogs in the game; well, fear not, as it's been confirmed that players will be able to pet cats in Cyberpunk 2077…no news on petting dogs though.
Cyberpunk 2077: Petting Cats is a Thing in the Game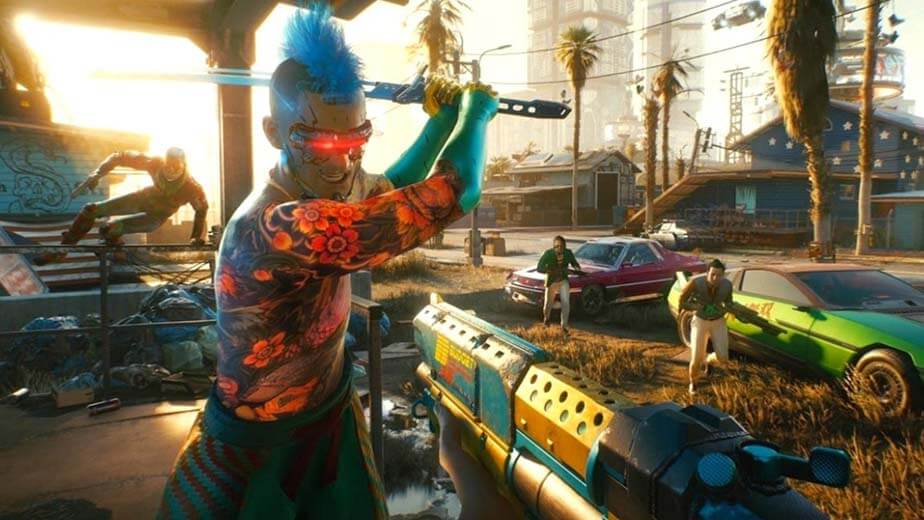 As confirmed by IGN's Miranda Sanchez, she was able to pet cats during her hands-on gameplay for Cyberpunk 2077. "Oh, and I pet a cat! That's very important. I didn't see any dogs for you dog people out there," Miranda said in her article.
There have been no sights of dogs in this particular gameplay preview from Night City Wire. However, CDPR confirmed that there will be tail-waggers in the game. In 2019, Cyberpunk 2077's quest director, Mateusz Tomaszkiewicz revealed that cats and dogs will indeed be in the game as most of the animal life has gone extinct.
Apart from that, from the first episode of Night City Wire, we saw a bunch of new stuff for the game including, a new trailer, Cyberpunk: Edgerunners, new BD gameplay. Make sure to check out our complete coverage of the Night City Wire episode one.
If you're looking for Cyberpunk 2077 news, rumors, leaks, and guides, then make sure to check out our Cyberpunk Archive which covers everything related to the game.
Cyberpunk 2077 will be releasing on November 19, 2020, on PlayStation 4, Xbox One, PC, and Google Stadia.