Timothy Loughran, who worked for over 10 years at Sony Pictures Imageworks has now joined Bungie as a Senior Producer for Destiny Universe, working with the narrative team.
Loughran announced the new job update on social media yesterday shortly after the Bungie and Sony news went live.
"First week is coming to an end! I'm happy to share that I've started a new position as Senior Producer – Destiny Universe/Narrative at Bungie working for a game that I've loved since the day it was released. Thrilled to be a part of this team", the post reads.
After Loughran left Sony Pictures Imageworks in 2013, he joined Blizzard Entertainment as a Production Manager, working his way up to the Senior Narrative Producer position over six years at the company. Loughran has also worked at the PUBG Corporation as a Senior Lore Content Producer.
Bungie has been ramping up its transmedia developments for its Destiny IP. Recently, the company hired a former Netflix Producer Lauren Topal who worked on The Dragon Prince animated show, as a Senior Producer for transmedia projects.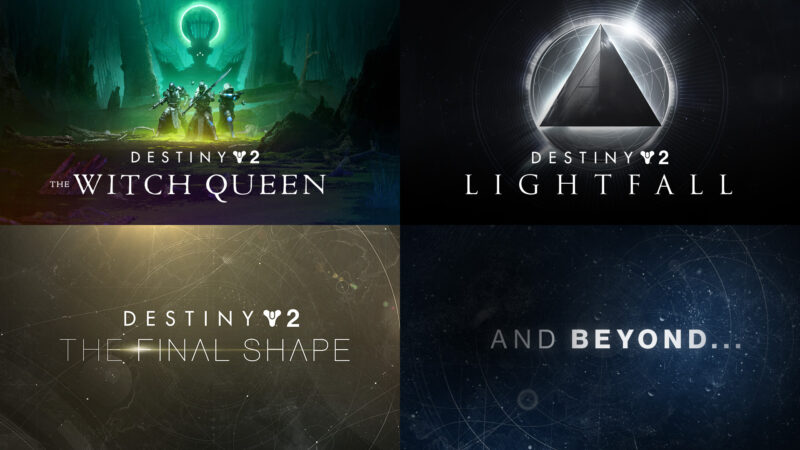 In addition to that, former Riot Games' League of Legends animated shorts Director Derick Tsai, also joined Bungie as Senior Development Executive for Destiny transmedia in January 2022.
There have been several job listings on Bungie's career website hinting at a potential Destiny animated series in development, and with the recent hires, this very much seems like a possibility.
Related: Bungie Is Planning The Future Of Destiny Universe For Decades To Come
Bungie is currently working on several new projects including an unannounced mobile FPS game with NetEase. Destiny 2's first Light and Dark saga will end with The Final Shape expansion, releasing in 2024.
List of Bungie's unannounced projects:

– RPG game (New IP)
– Competitive game (New IP)
– Survival game (?)
– 3rd-person action game
– Competitive Destiny game
– Project Nebula (probably Lightfall)
– Project Goliath (Destiny-related)
– FPS Mobile game
– Animated Show

— Destiny Bulletin (@DestinyBulletn) July 13, 2022
Yesterday, Sony announced that Bungie's $3.6 billion acquisition deal has closed and Bungie is now officially a part of the PlayStation Studios.
For the latest Bungie and Destiny news, make sure you follow TGP's Destiny Bulletin on Twitter, Facebook, and Instagram.