Destiny 2 has just revealed a bunch of new exotic weapons and armor pieces coming in Lightfall this month, with the new Weapons and Gear trailer released this week. The trailer featured a total of four exotic weapons (counting Quicksilver Storm) and three exotic armor, one for each class.
There's been a lot of debate and controversy surrounding the new and returning weapons in Lightfall ever since Bungie released the gameplay trailer during The Game Awards show last year. The trailer showcased the weapons that looked just like the weapons players unlock on the Moon destination, but with a new flashy Neomuna skin.
So, in this article, we've compiled a list of all currently known and confirmed weapons coming to Destiny 2 Lightfall.
Exotic Weapons
As we've mentioned above, there are a total of four new exotic weapons that we know of so far, releasing with the Lightfall expansion; a Strand Sidearm, a Void Machine Gun, a Stasis Glaive, and Lightfall pre-order bonus, Quicksilver Storm. You can find a list of all exotic weapons below:
Final Warning: A Strand sidearm that shoots charged tracking rounds.
Deterministic Chaos: A Void Heavy Machine Gun that "rhythmically weakens" enemies every fourth shot.
Winterbite: A new Stasis Glaive that freezes enemies on impact with frost orbs.
Quicksilver Storm with Exotic Catalyst: Destiny 2 players who have pre-ordered the Lightfall + Annual Pass edition can already use this exotic weapon in the game. However, we can see the exotic shooting Strand bullets in the new trailer. So, perhaps, Bungie changed the weapon element from Kinetic to Strand. Quicksilver Storm's Exotic Catalyst creates Strand Tangles that can be thrown at enemies.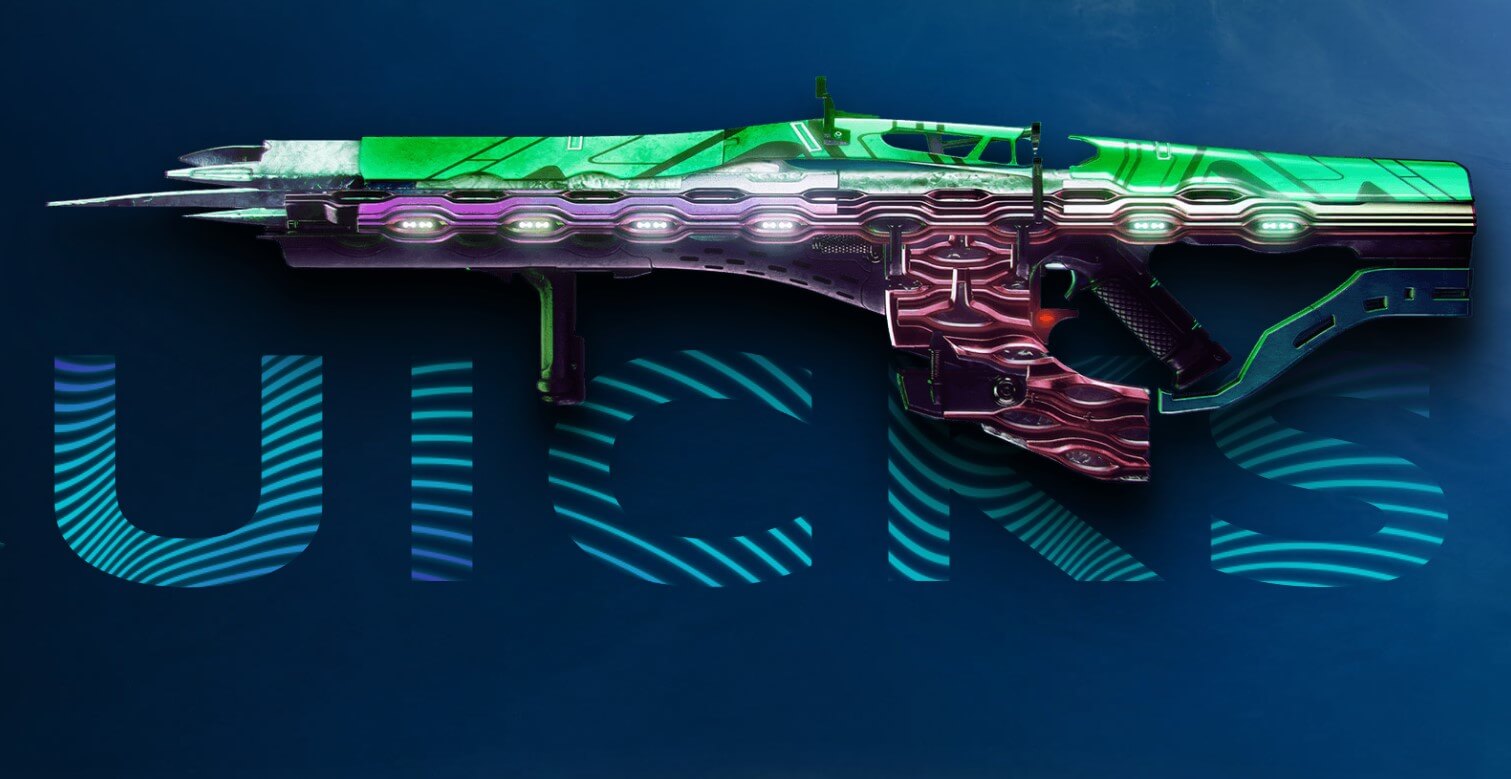 Legendary Weapons
Now, let's talk about the legendary guns, which seem to be the major talking points in the community right now. Bungie has confirmed that Neptune's Neomuna destination will have five weapons that are listed below.
Grenade Launcher
Hand Cannon
Fusion Rifle
Pulse Rifle
Sniper Rifle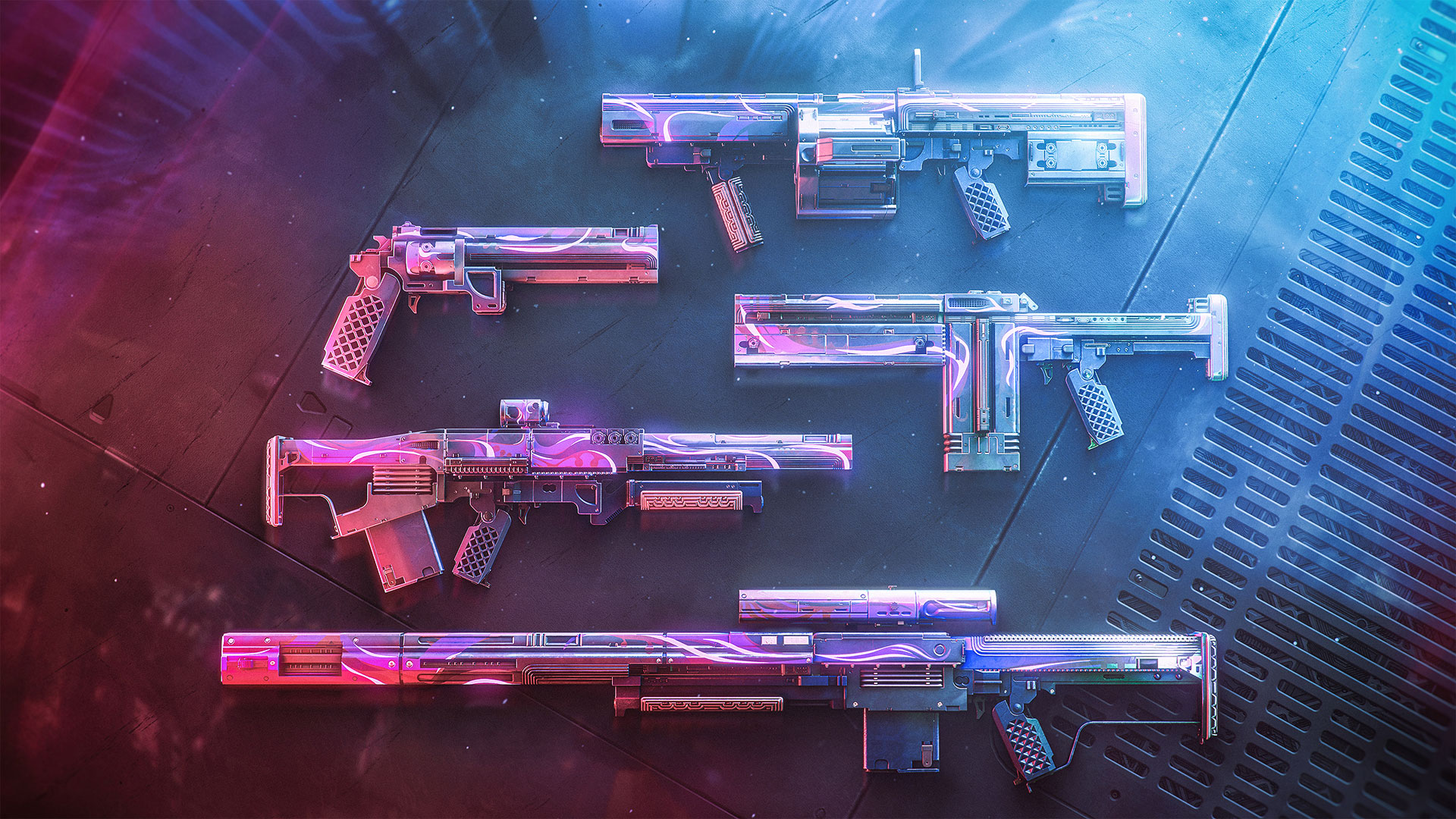 Apart from the weapons list above, there are some other weapons with new models that have not yet been revealed apart from the Lightfall key art and the gameplay trailer. As we can see, one of the key art images for Lightfall features a Hunter and a Titan holding a Hand Cannon and a Grenade Launcher respectfully, that we haven't seen in the game before.
We've also screenshotted a still from the Lightfall gameplay trailer where we can see a Warlock holding a heavy grenade launcher (which looks a lot like the Canis Major Solar grenade launcher from Season of the Lost) covered in Stasis, and a Titan holding what looks to be a heavy machine gun. It seems Destiny 2's vanilla scout rifle, Nameless Midnight and Trust will also be returning in Lightfall as seen in the trailer and the reveal stream. You can check out the images below.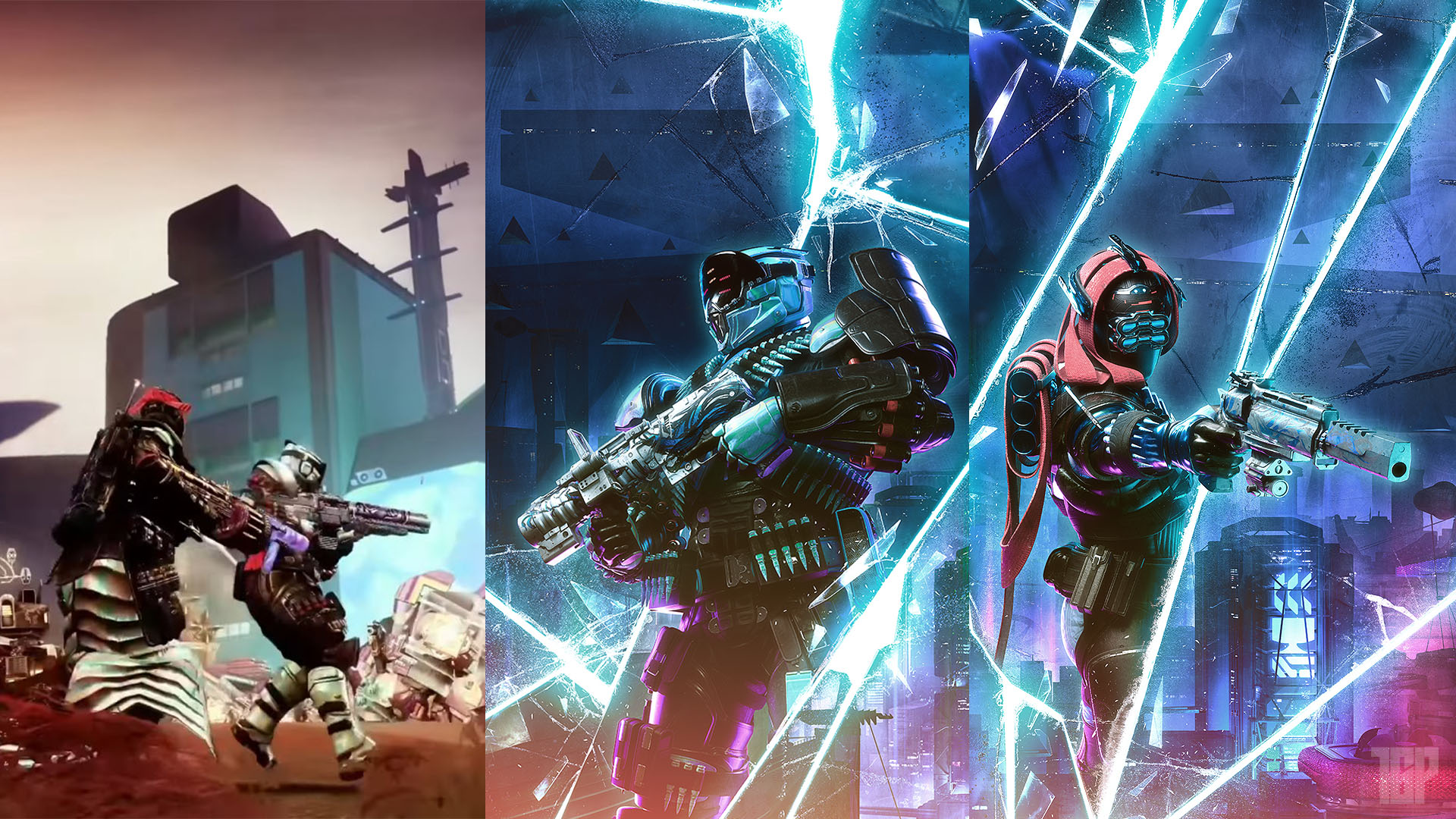 So, regarding the whole reskinned weapons in Lightfall debate, it should be pretty obvious that there will be new weapons coming with the next major expansion in Destiny 2. Plus, this isn't the first time we've seen some reskins added with an expansion. The Witch Queen added reskinned weapons (Funnelweb, Krait, etc) as well.
That said, we are yet to see the loot pool for the newly revealed 6-player activity coming in Lighfall–Terminal Overload and the usual seasonal weapons in Season 20.
Activity Weapons
Bungie has also revealed some of the new and returning weapons for Iron Banner, Trials of Osiris, and Nightfall strikes.
Astral Horizon – Trials of Osiris Shotgun
The Immortal – Trials of Osiris SMG
Jorum's Claw – Iron Banner Pulse Rifle
Bite of the Fox – Iron Banner Sniper
Buzzard – Nightfall Sidearm
THE SWARM – Nightfall Machinegun
Weapon Focusing
Below are all the weapons available for focusing in season 20:
Vanguard Weapons
Xenoclast IV
The Third Axiom
Royal Entry
Empty Vessel
Punching Out
Fortissimo-11
Strident Whistle
Pure Poetry
Prolonged Engagement
Nightfall Weapons
The Militia's Birthright (Adept)
Mindbender's Ambition (Adept)
Wendigo GL-3 (Adept)
Hung Jury SR-4 (Adept)
The Swarm (Adept)
Buzzard (Adept)
PLUG One.1 (Legacy)
Uzume RR4 (Legacy)
The Hothead (Legacy)
The Comedian (Legacy)
Duty Bound (Legacy)
Silicon Neuroma (Legacy)
D.F.A. (Legacy)
Horror's Least (Legacy)
Iron Banner Weapons
Archon's Thunder (Legacy)
Riiswalker (Legacy)
Occluded Finality (Legacy)
Forge's Pledge (Legacy)
Peacebond (Legacy)
Frontier's Cry (Legacy)
Trials of Osiris Weapons
Shayura's Wrath (Legacy)
Reed's Regret (Legacy)
Aisha's Embrace (Legacy)
Burden of Guilt (Legacy)
Forgiveness (Legacy)
Yesterday, after the new weapons and gear trailer went live, Bungie updated the Lightfall landing page on its website with new raid details, and a bunch of new artwork, which you can learn more about here.
Destiny 2 Lightfall launches February 28, 2023, on PlayStation 4, PlayStation 5, Xbox Series X/S, and PC.