Yesterday, Bungie finally released the long-awaited Exorcism mission for Destiny 2's six-month-long Season of the Lost finale. The new Exorcism mission takes place in the main tower in Astral Alignment activity. One of the rewards that a lot of players were keeping an eye out for, was the exotic ship called Centerfire in Destiny 2.
However, there's no sign of it dropping from this new mission as of right now. Bungie did confirm via a Bungie Forums thread that the Centerfire exotic ship is not linked to any reward in Season of the Lost and that the team is looking into different ways to reward it to the players.
"That ship is not tied to any seasonal reward. We're investigating a way to give it to players in the future," Bungie replied to a thread.
Even though, if you hover over the ship in the Collections tab, it states the source for this exotic ship as "Season of the Lost ritual playlists."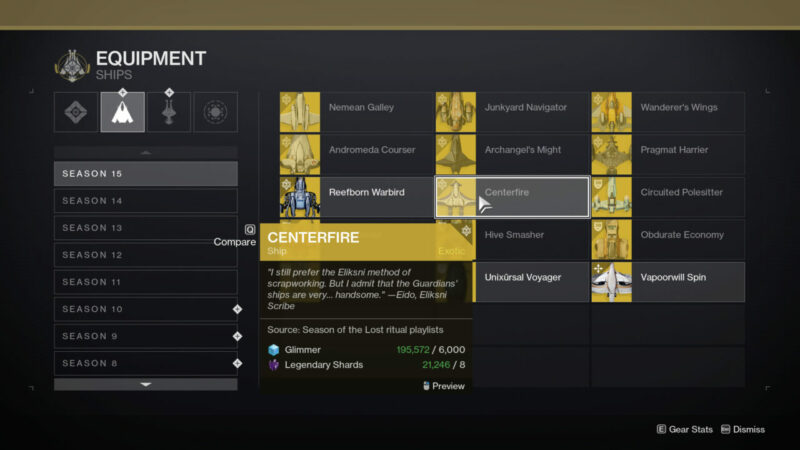 Bungie hasn't provided any further details on when players should expect the Centerfire exotic ship in Destiny 2.
Season of the Lost is about to end with The Witch Queen launching in less than a week on Tuesday, February 22, 2022.