It looks like Destiny and ex-Halo developer Bungie is working "on an exciting new title" that seems to be a competitive Destiny game, according to a job listing posted recently.
The job advert in question is for a Senior Concept Artist which went live on the company's careers website this month. It says the candidate will work on a "wide range of game elements like guns, characters, armors, vehicles, environments, and other seasonal art needs".
The listing also states that the candidate will "continually push aesthetics of the Destiny universe" which implies that this new title is part of Bungie's Destiny franchise.
Another thing to note here is that, in the 'nice-to-have' section, it says "experience with and love of competitive games", suggesting that this new title would have some kind of competitive elements in it.
"As a Concept Artist, you will be working on everything from exploring character designs and iconography to proposing visual solutions for broad world building questions. Most importantly, you will work with a fun, dedicated, and passionate cross-discipline team devoted to bringing a new game to life!"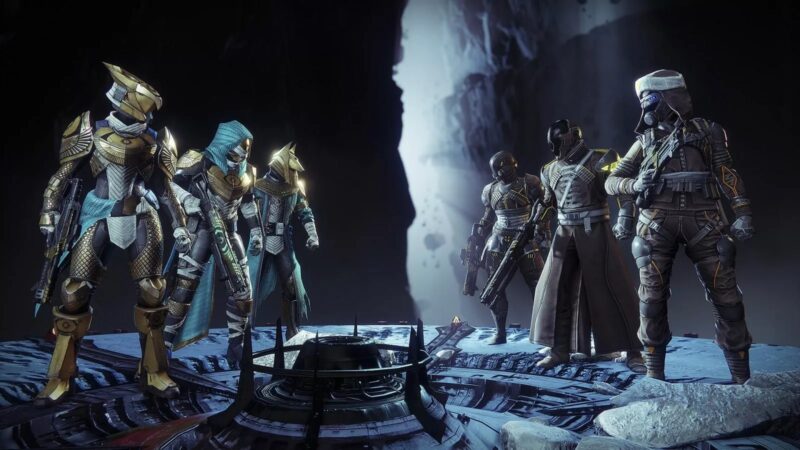 There's a new third-person action game in the works at Bungie, which could also have some sort of competitive features.
We already know that Bungie is very much interested in expanding its games into esports and the competitive market, TGP's Destiny Bulletin reported last year.
It's clear that Bungie has several new projects in development right now, one being its next big IP "Matter", scheduled for release in 2025. Apart from that, there's also a mobile FPS game in development with NetEase Games.
Related: Bungie Sues Destiny 2 Fraudulent DMCA Takedowns Sender For $7.6m
Bungie also seems to be accelerating its development for transmedia projects. Recently hiring Riot Games' Derick Tsai as the Head of Development for Destiny transmedia, and Lauren Topal, who previously worked on Netflix's The Dragon Prince.
For the latest Bungie and Destiny news, leaks, and rumors, make sure you follow TGP's Destiny Bulletin on Twitter, Facebook, and Instagram.