Yesterday, following the weekly blog post This Week at Bungie, Bungie's Sandbox Discipline Lead, Kevin Yanes share some of their thoughts on Destiny 2's latest Solar 3.0 rework that went live with Season of the Haunted.
Furthermore, replying to a tweet, Yanes confirmed that a certain Titan exotic armor from Destiny 1 will not return and that Titans will not get the mid-air dodge (similar to what Warlocks have) in Destiny 2. "Titans will never get air dodge back my guy. It's part of the warlock identity. Sorry but I want to rip that bandaid off," Yanes replied.
This caused a huge outrage in the Twitter Destiny community which resulted in harassment, threats, and toxicity on both Twitter and Destiny subreddit. After getting hundreds of replies under the Twitter thread, Yanes deleted most of the tweets from their Twitter account.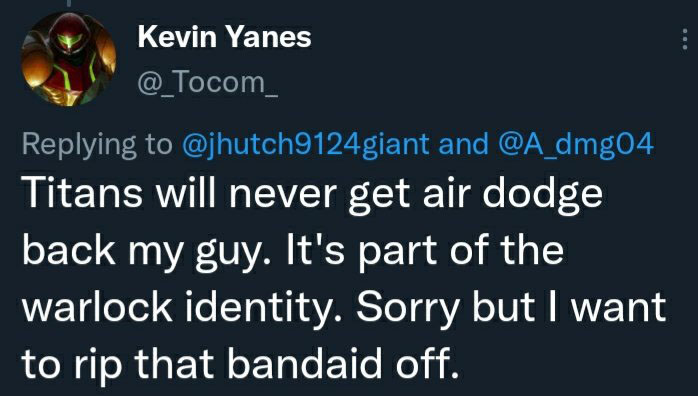 Over on Destiny's official subreddit, the mods had to lock the thread about this topic after some toxic replies.
Other Bungie devs tweeted out in support of Yanes, talking about the transparency from the developers, and the feedback in the Destiny community.
Game Devs at @Bungie make decisions with the overall health of the game in mind. It's a game designers job to weigh the needs of the many over the wants of the few. Of course, constructive feedback is part of this process, but we don't put up with abuse.

— Tom Farnsworth (@tomfromtheweb) June 3, 2022
There's so many things I want to say but I can't, either because it wouldn't be professional or because I know exactly how it would be twisted, but I just want to say more often than not, we get demands for things we've already publicly talked about. But when devs get punished,

— Liana Ruppert (@DirtyEffinHippy) June 3, 2022
Yanes has been one of the major parts of the developer comms in the past, providing constant updates on the future Destiny 2 sandbox changes.
This isn't the first time something like this happened in the Destiny community where toxic fans harassed game developers over something in-game.