We got to see the future of Destiny 2 and what Bungie has planned for the Destiny franchise for coming years in the Destiny 2 reveal stream on June 9th. During the reveal, Bungie revealed the first-look at the new expansion Beyond Light releasing September 22, 2020, but that's not everything. They also revealed two new expansions – The Witch Queen (2021), Lightfall (2022).
New Trademarks Filed for Beyond Light, The Witch Queen, and Lightfall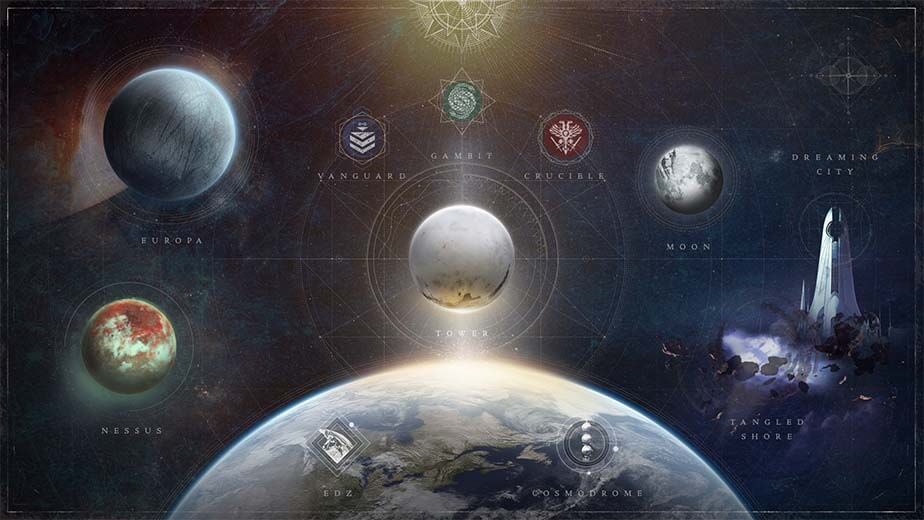 According to USPTO, Bungie has filed three new trademarks for the newly announced expansions coming in the span of the next two years. These marks were filed on June 9th the same day Bungie revealed these expansions during the event. You can check out the trademarks here, here, and here.
As for the new expansion coming later this year, fans are really pumped that they finally going the Darkness route after all the anticipation that leads to it. Beyond Light will introduce new Darkness abilities called – Stasis, along with new exotic weapons, armor, and old Destiny 1 content.
The game will be getting an upgrade for PlayStation 5 and Xbox Series X. This will allow the game to run at 4K 60FPS on consoles (finally). Apart from that, we've got a brand-new season in Destiny 2 as well – Season of Arrivals, which serves as a prologue to Beyond Light.
Season of Arrivals is currently live in the game featuring a new public event, an interesting storyline, and a really cool pyramid ship on Io, which I can't stop looking at. What are your thoughts on this? Are you excited about the future of Destiny? Let us know in the comments!
If you're looking for Destiny news, rumors, leaks, and guides, then make sure you check out our Destiny Archive which covers everything related to Bungie's Destiny.