It's been almost 8 years since Bungie released the first installment in the Destiny franchise, back in 2014. Since then, players have received six major expansions in both Destiny 1 and Destiny 2. In about two years, Bungie's original 10-year plan for the Destiny universe will come to an end.
However, the developer has confirmed that Destiny 2 will continue, even after the 2024 expansion, The Final Shape, with a brand-new saga. And now, it looks like Bungie is planning to support the Destiny franchise "for fans to enjoy for decades to come".
This comes from a recently-published job listing for a Narrative Director to oversee the "Destiny Universe storytelling across multiple platforms working with internal teams and external partners".
"In this role, you will align Narrative Leadership around the future vision for the Destiny Universe, firmly planting stakes in the ground for fans to enjoy for decades to come."
"With an MMO game in market since 2014 and new projects underway, Bungie is looking for a Narrative Director who can both incept and upgrade a cohesive vision for stories and characters that help expand our Universe."
The position also states that the candidate must have "experience in Narrative development within game, film, publishing, and/or other IP management".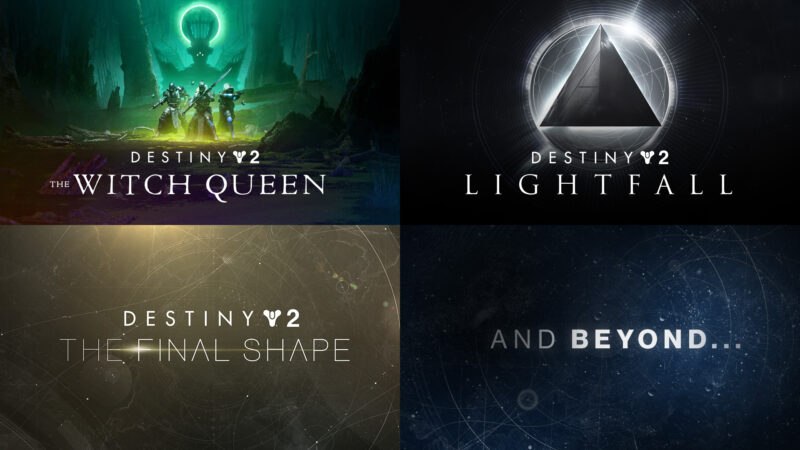 Destiny Universe to continue after The Final Shape
Bungie has revealed that The Final Shape expansion will not answer every question in Destiny's current storyline, "we want to keep some mysteries alive," Narrative Director Adam Grantham revealed in an interview with Dexerto. "We look at it in this long-term planning: where are we trying to get to over the next several years?"
Related: Listing Suggests Destiny Animated Show Could Be In Development At Bungie
Bungie has already announced that they are expanding the Destiny IP into films and TV. We've already seen some developments in the transmedia projects with new hires, including Riot Games' Director Derick Tsai, and recently Lauren Topal, who has worked for Netflix, and Disney Animation Studios.
Apart from Destiny 2, Bungie has also been working on an unannounced FPS mobile game with NetEase, as reported by TGP earlier this month.