A new rumor has popped up on Twitter from Okami, who has been pretty accurate for the previous Call of Duty information, suggesting that the upcoming Call of Duty 2020 title will be called – Call of Duty Black Ops Cold War. Judging from the previous COD titles, you're right, it's a bit long. (if true)
Call of Duty: Black Ops Cold War Reveal Incoming?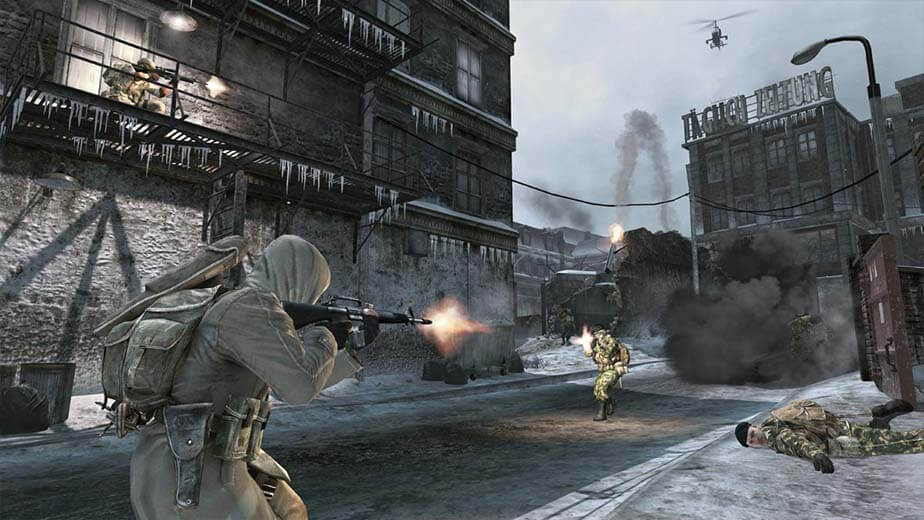 Tweeted earlier today, Okami has pinned the tweet on his Twitter profile which means he is indeed very positive about this rumor and we'll be getting more official details very soon. Keep in mind that the image included in the tweet is not the actual art for COD 2020. As always since there is no official confirmation about this rumor, take it with a grain of salt. Check out the tweet below:
Speaking of Call of Duty 2020, there have been many other rumors regarding the in-game settings for this title. In mid-March 2020, we heard from TGR, who is also a very reliable source for Activision titles (mainly Call of Duty), that COD 2020 will feature Alex Mason, 32v32 mode, and Zombies. The game will be on the same engine as the one Modern Warfare is using. So, expect the same movement mechanic. 
Read Also: Call of Duty: Modern Warfare 3 Remastered In The Works, Leaker Claims
As for the Multiplayer, operators are making a comeback, with most of the maps being the classic three-lane maps. We are very close to the next-gen events in June. Earlier today, Sony revealed that they will be revealing 'compelling titles' for PlayStation 5 very soon. And considering the exclusivity partnership between Activision and Sony, we'll definitely be hearing about Call of Duty 2020 really soon.
Infinity Ward released a huge patch for Modern Warfare yet again which has caused a lot of players a headache since not everyone has a fast internet connection. Overall, Modern Warfare and Warzone are over 200GBs which is absurd. What are your thoughts on this? Let us know in the comments!
Call of Duty Modern Warfare is released on October 25, 2019, on PlayStation 4, Xbox One, and PC.