Destiny 2's mid-season content drop is almost here. Players in Destiny 2 can expect a lot of content for the next three months with the release of Bungie's 30th Anniversary including, a brand-new dungeon called Grasp of Avarice, a free six-player activity, Dares of Eternity, the return of Gjallarhorn exotic rocket launcher, and legendary weapon from the D1 catalog as well.
However, from one of the images released last week, it seems like Destiny 2 players have spotted another classic Destiny 1 weapon returning along with Eyasluna and 1000-Yard Stare.
This comes from the newly-released image for the Dares of Eternity activity, featuring six Guardians, one of which seems to be holding the fan-favorite Matador 64 shotgun.
Is Matador 64 Shotgun Returning to Destiny 2?
If we take a closer look at the second character to the left, we can see the weapon they're holding a shotgun that looks almost exactly like Matador 64 from D1. Bungie has not officially revealed any D1 legendary weapons apart from 1000-Yard Stare and Eyasluna. You can check out the comparison below.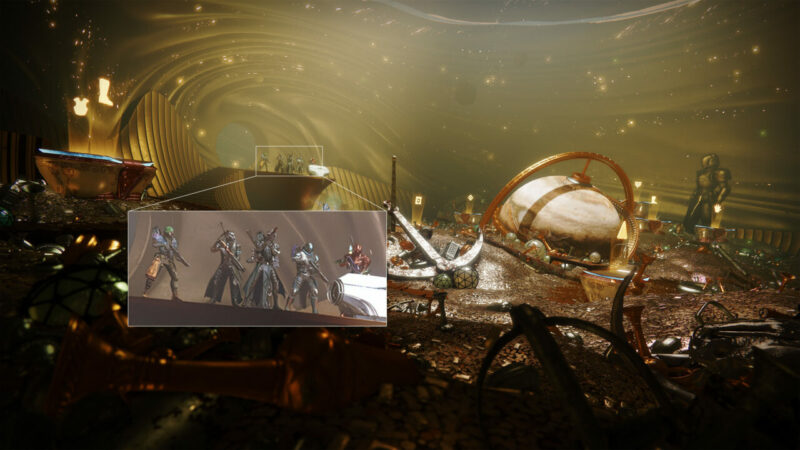 Matador 64 was one of the most sought-after shotguns back in Destiny 1. We'll see if this weapon makes an appearance in Destiny 2 with the 30th Anniversary pack or not soon enough. Until then, take it with a grain of salt.
Read More: Destiny 2 Players Can Earn Free Bright Dust After Bungie 30th Anniversary Update
Bungie has also mentioned that the 30th Anniversary pack includes a Unique Helmet Ornament, which seems to be teased in the same image as well. The character holding presumably Matador 64 is also wearing a never-before-seen helmet.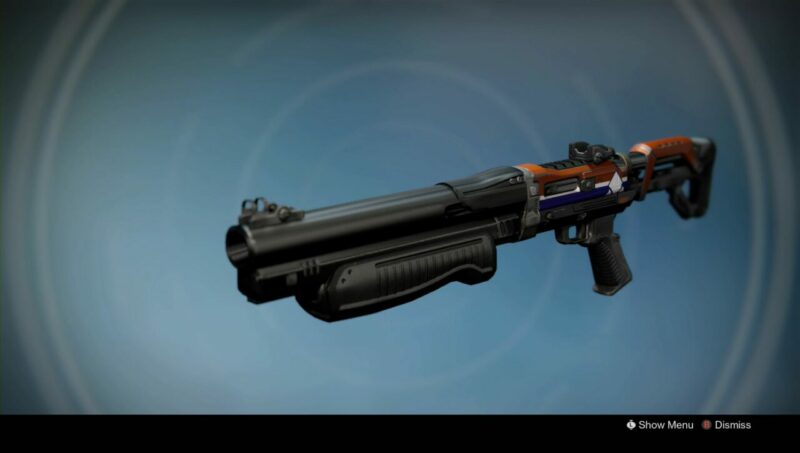 What Else is Coming with Bungie 30th Anniversary?
You can find the list of all the currently-known content coming with the 30th Anniversary update below:
A new dungeon, Grasp of Avarice
Free six-player activity, Dares of Eternity
Gjallarhorn
Sparrow, Ghost Shells, Emotes
Weapon and Armor Ornaments
Bungie's 30th Anniversary pack arrives on December 7, 2021, on all platforms.