Update: Bungie has confirmed that the exploit will remain active for this weekend and the flawless pool for Trials of Osiris has been disabled for Sunday reset as well.
"As we continue to investigate a fix for this issue, the ability to purchase multiple Adept weapons will remain active over the weekend. Due to this, we have temporarily disabled the flawless matchmaking pool for the Sunday reset."
Original story: Trials of Osiris just went live for the first time in Destiny 2's Season of the Seraph, introducing a brand-new Hand Cannon called Exalted Truth and a new Heavy Machine Gun called Unwavering Duty. Players in Destiny 2 can unlock the new Trials of Osiris hand cannon until next Tuesday as it's the featured weapon this week.
With the return of Trials of Osiris, it looks like a new Destiny 2 exploit has been discovered which allows players to get unlimited adept Trials of Osiris weapons (thanks, GJake). However, there is one catch, players would need to go flawless.
How to get Unlimited Adept Trials of Osiris Loot in Destiny 2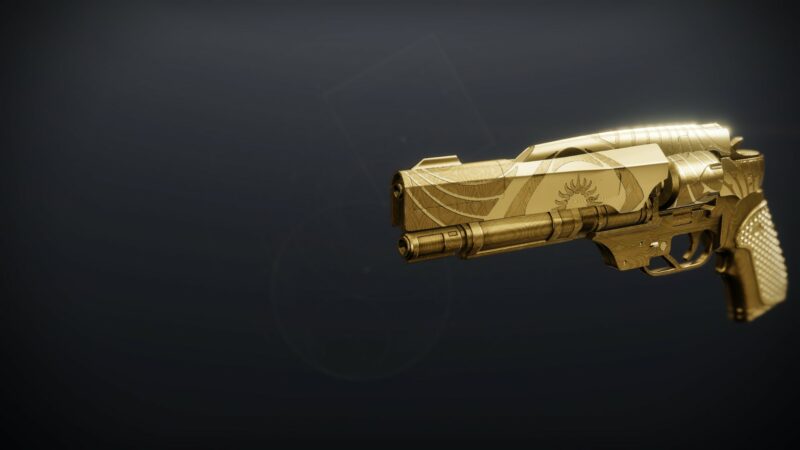 In order for this exploit to work, players would need to first get their Trials passage from Saint-14 in the Tower Hangar. Passage of Mercy is the safest bet here, since it forgives one loss per run.
After that, simply go flawless by winning 7 matches of Trials of Osiris (which is the hardest part of the glitch). After getting Flawless and visiting the Lighthouse to claim your Adept reward, Visit Saint-14 in the Tower once again.
Turn in your flawless Passage to get the Adept hand cannon, which requires 1 Trials of Osiris engram, 50,000 Glimmer, 250 Legendary Shards, and a flawless Passage.
Reclaim the Trails passage from Saint-14. Now, here comes the exploit. For some reason, you can turn in their passage again to get the Adept weapon, as long as you have Trials engrams, Legendary Shards, and Glimmer. In short, here's a quick breakdown of how this works:
Get Trials Passage from Saint-14
Go Flawless
Visit Saint-14 to claim your Adept Hand Cannon
Buy Trials Passage again
Claim Adept Hand Cannon
Repeat
INFINITE ADEPTS IN TRIALS OF OSIRIS pic.twitter.com/EOwjwhfe5S

— GJake (@GernaderJake) December 16, 2022
At the time of writing this article, Bungie has not patched this exploit, but considering players can get an infinite number of endgame reward, this will get patched soon.
Recently, Bungie revealed a bunch of new changes coming to Destiny 2 this season and in Lightfall, including a new Void perk (similar to Voltshot and Incandescent), Hawkmoon and Dead Man's Tale being craftable exotics, and much more.
Make sure to follow Destiny Bulletin on Twitter, Facebook, and Instagram to get the latest news and updates on Destiny 2 and Bungie.