Destiny 2 players are banding together to cancel their pre-orders for the upcoming expansion, The Final Shape, following recent reports of mass layoffs at Bungie.
In a report from Bloomberg's Jason Schreier, it was revealed that around 100 employees, constituting 8% of the staff, are facing job cuts at Sony-owned Bungie after the executives reportedly told employees that "revenue was running 45% below projections for the year."
It was also reported that the last expansion in Destiny's 10-year Light and Darkness saga, The Final Shape, has been pushed back from February 2024 to June 2024, with Marathon now releasing in 2025.
Related: Bungie says it has 'no intention' of abandoning Destiny regardless of how Marathon performs
After the news of mass layoffs at Bungie, CEO Pete Parsons conducted a meeting to address the situation. According to a report by IGN earlier this week, he allegedly told the remaining employees that the company had retained "the right people" to continue working on Destiny 2.
According to IGN, Parsons informed employees that the reason for the layoffs was primarily due to the "underperformance of Destiny 2 over the last year", and "lower-than-expected preorders" for The Final Shape.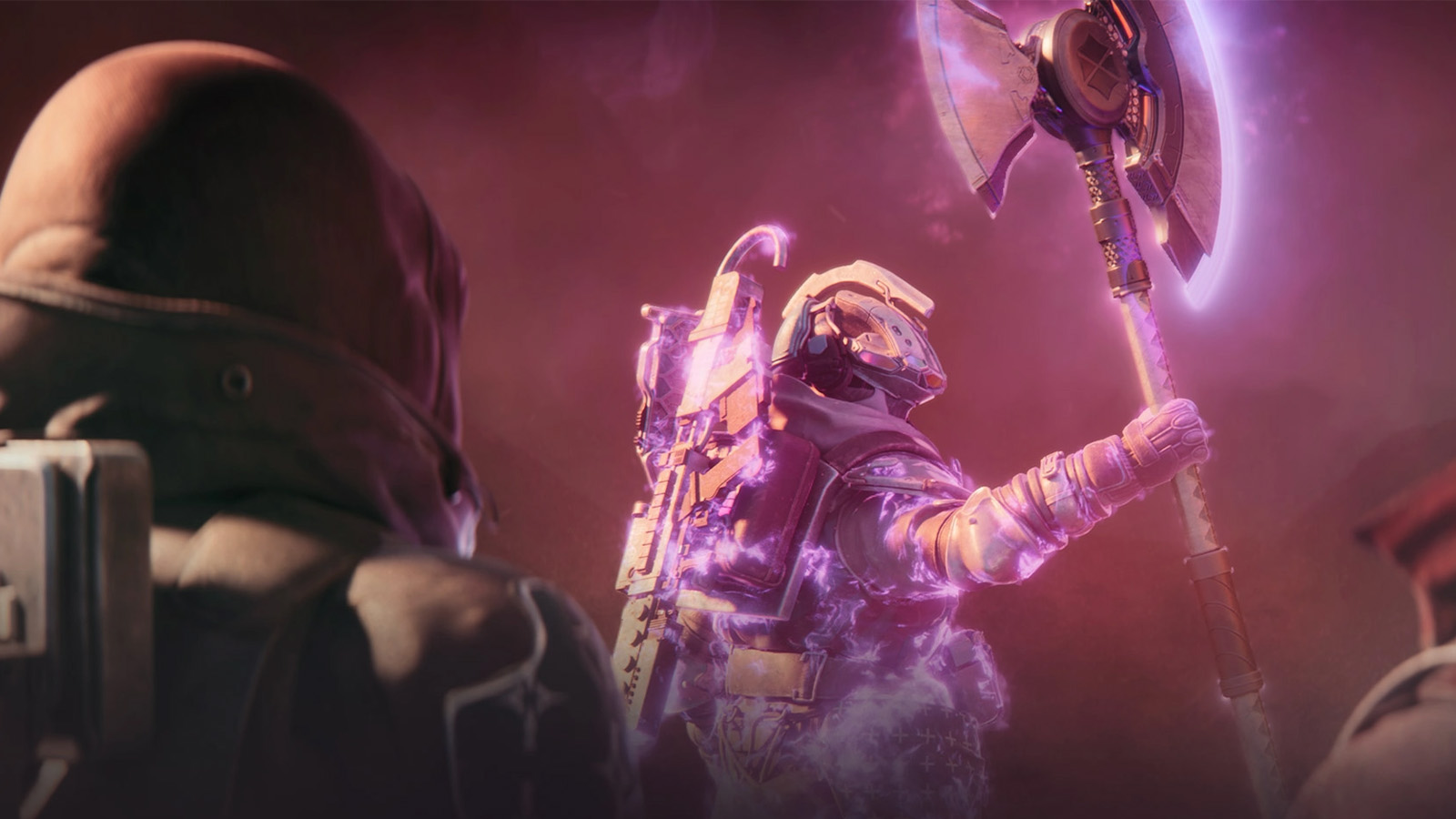 The news of layoffs sent shockwaves through the Destiny 2 community, with players expressing their discontent on social media platforms. Many are now taking a stand by canceling their pre-orders for The Final Shape, a move seen as a gesture of solidarity with the affected employees.
The Final Shape Faces Pre-Order Cancellations as Bungie Layoffs Upset Destiny 2 Players
On the DestinyTheGame subreddit, fans are boycotting The Final Shape expansion, expressing their collective frustration and disappointment over Bungie's recent layoffs and the reported underperformance of Destiny 2.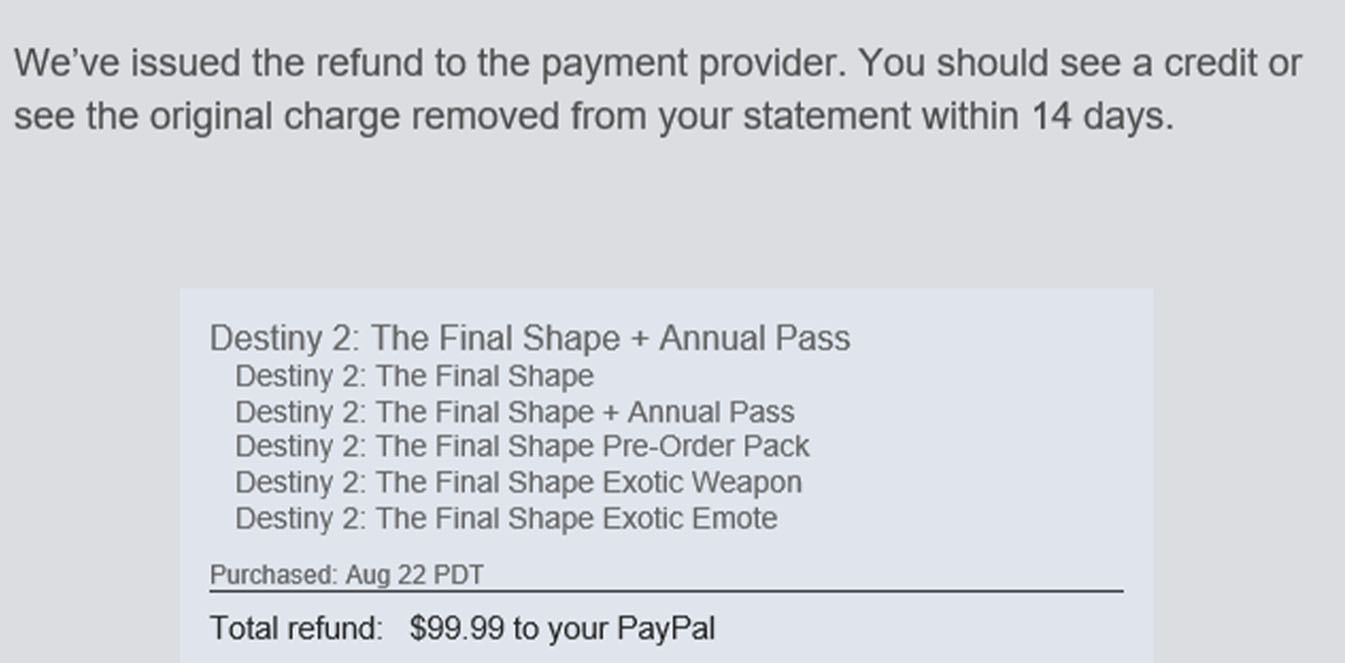 One post from Reddit user u/Eigenspace, with over two thousand upvotes and nearly four hundred comments states that they "bought a preorder pack expecting that the content would release on a certain day and meet a certain level of quality" and that the reported layoffs and the current climate at Bungie is "reasonable grounds to request a refund."
Under the same thread, another Reddit user wrote, "Yeah, I'm refunding mine. I have over 3000+ hours in Destiny. It's my favorite game by far but this…. This broke me…My heart goes out to every single person who lost their job."
I wanted to give them a chance, but nah. I'll buy it maybe when it's discounted. pic.twitter.com/pvCktdeVN3

— EGM (@EGM_TM) November 1, 2023
😞😞😞😞😞😞 pic.twitter.com/9lYTGlAhgw

— SUPER BOOWWLL 🚽 SUPPPERR BRRROOOWWWNNNS 😒 (@The_1nine) November 1, 2023
I did pic.twitter.com/GCdwxLXqft

— 🇺🇦Lantern Slade (@TheLanternSlade) November 1, 2023
🙋‍♂️ pic.twitter.com/3RN4cCQDCD

— Siro (@iitzSiro_) November 1, 2023
November 1, 2023
I canceled mine today, sad too because I was so hyped for TFS too 😕

— Ryan Barnhill (@AShortTanker) November 1, 2023
What adds fuel to the fire is the revelation that Destiny 2 player sentiment had reached an all-time low, a concern repeatedly raised by employees in the months leading up to the layoffs, with employees "begging for necessary changes to win players back."
It has been confirmed that Michael Salvatori, a veteran composer at Bungie who joined the company in 1997, as well as Michael Sichrest, the composer of the fan-favorite "Deep Stone Lullaby" soundtrack, were both laid off. Salvatori has expressed his feelings on the matter, stating, "I'm still sorting through my emotions. Many of my close friends were also let go, and I feel terrible for them."
Make sure to follow our Destiny outlet Destiny Bulletin on X, Facebook, Instagram, and Threads for the latest Destiny and Bungie news.
Destiny 2 The Final Shape launches in June 2024, on PlayStation, Xbox, and PC.