Earlier this week, Firesprite Games officially announced that it's joining the PlayStation Studios family. According to a new report, Firesprite Games seems to be working on a brand-new Horizon VR game that is a "separate thing set in the Horizon universe."
This comes from a well-known insider, Nick of XboxEra, who went into detail about the new Sony acquisition during the Rumor Mill segment in this week's XboxEra podcast episode.
"Sony acquired Firesprite which is the ex-Studio Liverpool studio that made WipEout," said Nick. "I have been told that they are working on a Horizon VR game."
When asked if this new Horizon VR game is a Forbidden West or Zero Dawn VR, Nick replied, "I asked, I said is it Forbidden West VR? Is it Zero Dawn VR? It's a separate thing set in the Horizon universe that is VR."
"I didn't get told if it's [Horizon VR] a full-blown game like Half-Life: Alyx or if it's an "experience" like that Batman thing, that part I don't know."
It's possible that Sony would want to release a VR version of one of its top-selling IP that is Horizon, for the next-generation VR headset on PS5. Not to mention the haptic feedback feature on the new PSVR 2 controller that would take full advantage of Horizon's bow and arrow combat system.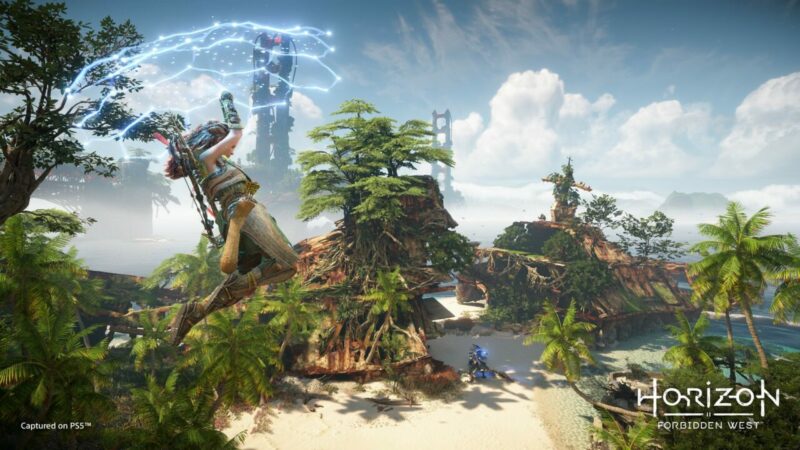 In February 2021, Sony announced the next generation of VR for the PlayStation 5. Following this official announcement, in March 2021, Sony gave us the first look at the new PSVR 2 controller with a really unique and innovative design.
"The first thing you'll notice with our next-gen VR controller is the unique design, which takes on an "orb" shape that allows you to hold the controller naturally while playing with a high degree of freedom," Hideaki Nishino said in the PlayStation Blog article.
The new PSVR 2 controller features, adaptive triggers, haptic feedback, touch detection, tracking, action buttons, and analog sticks, similar to the normal DualSense controller.
Speaking of the latest installment in the Horizon franchise, last month, Sony finally announced the release date for Horizon Forbidden West after the delay, now releasing on February 18, 2022, on both the PlayStation 4 and PlayStation 5.