First, let's talk about Game of Thrones. It was, without a doubt, one of the best shows on Television up until season 6 or 7. The writing and acting, including the suspense and cinematography, everything were completely nailed. There are some main characters in the series like Jon Snow (Kit Harrington), the Dragon Queen (Emilia Clark), and Cersei (Lena Headey). And then, there's Tormund Giantsbane (Kristofer Hivju), who stole our hearts with his unconditional love for Brienne of Tarth (Gwendoline Christie) in the show. Well, recent activity shows Tormund joining the cast of The Witcher in season 2.
Would You Like Tormund in The Witcher Season 2?
As the scout crew is looking for the perfect land to shoot the second season of The Witcher which seems to be Scotland. As pointed out by Redanian Intelligence, the director Stephen Surjik posted on Instagram tagging Henry Cavill (Geralt) and Anya Chalotra (Yennefer) along with Kristofer Hivju. The post has now been deleted which very much suggests that Game of Thrones' Tormund will be joining The Witcher case.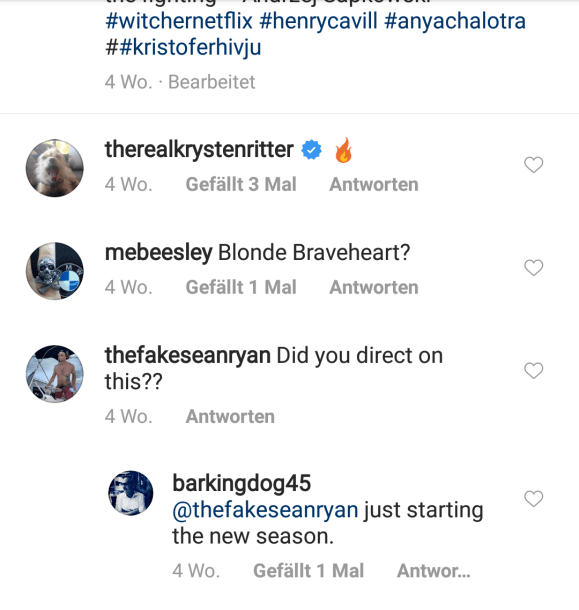 Keep in mind that there's nothing officially confirmed for this at this point. The actual cast for The Witcher's season 2 is yet to be revealed. So, do take everything mentioned here with a tiny pinch of salt. What are your thoughts about this? What role do you think Hivju is good for in The Witcher? Let us know in the comments!
The Witcher 3: Wild Hunt is the latest release in the Video Game franchise released on May 19, 2015, on PlayStation 4, Xbox One, and PC. The title was released later in 2019 on Nintendo Switch.