Update: Jason Schreier of Bloomberg has corroborated this report that Horizon Forbidden West is indeed getting delayed to Q1 2022.
"Sony Corp. has delayed the upcoming PlayStation game Horizon Forbidden West to the first quarter of 2022, according to a person familiar with the matter."
---
Original Story: It seems like one of Sony's big PlayStation 5 titles and a new installment in the Horizon franchise, Horizon Forbidden West, developed by Guerrilla Games, might get delayed to next year.
This report comes from Jeff Grubb of Gamesbeat, who has a reliable track record of correct information in the past, During the Giant Bomb show, which is behind a paywall, Grubb mentioned, he had heard from one of his sources that it's possible for Sony to announce the Horizon Forbidden West getting delayed until 2022 in September during a potential State of Play.
"I've heard, not certain, but I've heard that something's coming in September and… I'm trying to debate if I want to be the one to say this… I think 'that game' is going to get delayed to 2022." "I don't know for sure, I think it's still undecided, but I think it's leaning towards Horizon Forbidden West in 2022," Grubb added,
"I think they'll have a September State of Play to say, 'here are the other things we're going to have in the fall, here's a bunch of exciting stuff, don't worry', but then I think Horizon Forbidden West is going to be 2022."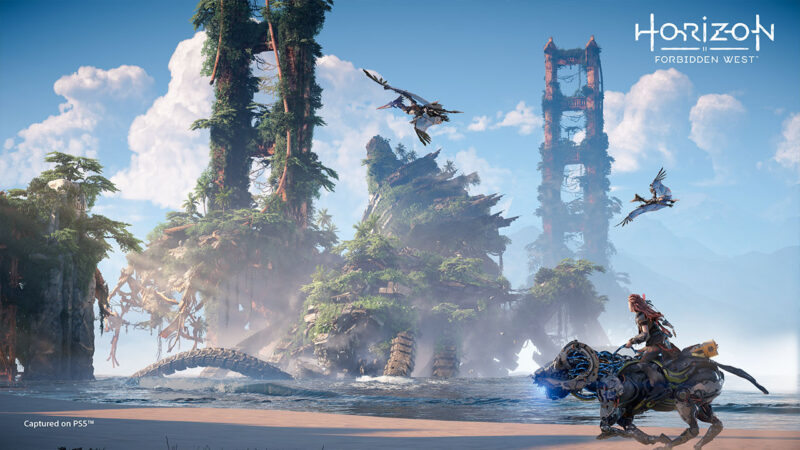 Horizon Forbidden West Getting Delayed?
In one of the Reddit threads, Grubb clarified that this is what he has heard but it is not 'a sure thing' right now. "I tried to clarify that this is what I'm hearing and not that it's a sure thing," Grubb said.
So, keep in mind, while this comes from a very reputable source, take it with a grain of salt. Last month, Hermen Hulst, Head of Sony PlayStation Studios, mentioned in a Q&A blog post that Horizon Forbidden West is still on track to release this year but it's not quite certain yet.
"For Horizon, we think we are on track to release this holiday season. But that isn't quite certain yet, and we're working as hard as we can to confirm that to you as soon as we can."
Apart from that, another big PlayStation 5 title – God of War Ragnarok, which was originally supposed to release in 2021, is now delayed until 2022.
Horizon Zero Dawn is now available on PlayStation 4 and Microsoft Windows.