A new rumor has it that Ubisoft is working on remaking the classic Prince of Persia The Sands of Time trilogy remake for the current-gen (and possibly next-gen?) consoles and PC. Lately, they've released a new event in For Honor that has added the Prince from Prince of Persia in the game. The trilogy includes Prince of Persia: The Sands of Time, Warrior Within, and The Two Thrones.
While we don't have any solid leak, we do have a series of comments from an insider that strongly suggests that Prince of Persia remake is indeed in the works and is releasing sooner rather than later. This rumor comes from ResetEra's John Harker, who is a well-known insider on the ResetEra forums. He has been commenting on Prince of Persia threads every now and then with the latest comment on the For Honor event. Keep in mind to take everything with a grain of salt until an official announcement.
Prince of Persia: The Sands of Time Trilogy Remake Incoming?
First off, in January, when someone asked about the Sands of Time and what is the best way to play the game, Harker replied with, "Wait, not that long for the remake." This was commented on January 2, 2020.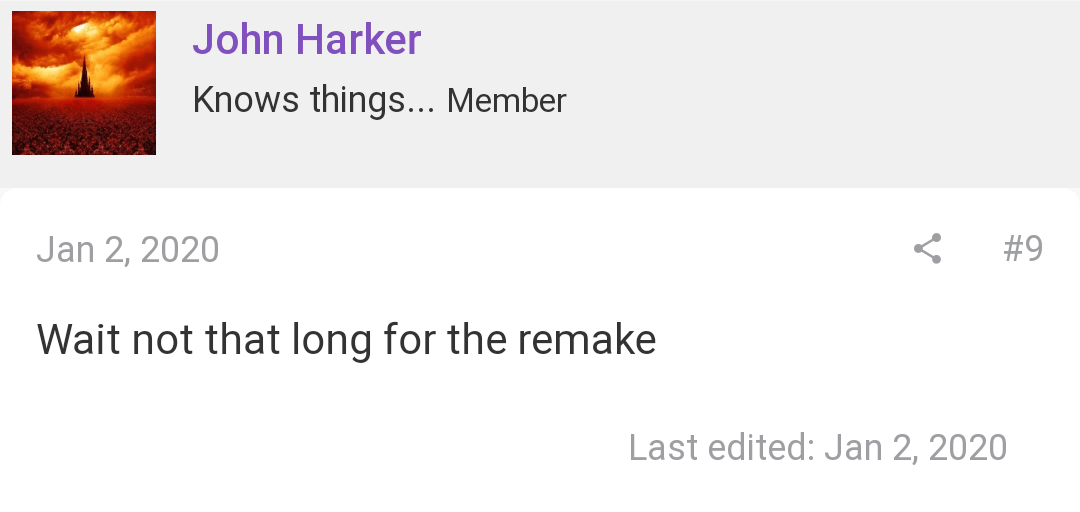 After that, we've got a second comment from John Harker on the Prince of Persia Dark Babylon rumor, which said, "Yeah, that's not the next PoP release." This comment was added on January 9, 2020.

Lastly, Harker commented once again on March 12, 2020, on the announcement of For Honor's event which introduced Prince as a playable character. The comment said, "I wonder if all of this is building toward something." While this isn't a solid leak or rumor that the Prince of Persia remake is actually happening at the Ubisoft Montreal, it is something we have to talk about.

In times like this, where we're getting classic remasters every other month, it shouldn't come to surprise that Ubisoft wants to jump on the bandwagon. Today, we got official confirmation from PlayStation that Call of Duty Modern Warfare 2 Remastered is getting released tomorrow. What are your thoughts on this? Let us know in the comments!
Prince of Persia is one of the classic third-person puzzle-platform franchise with the first installment released on October 28, 2003, for PlayStation 3, PlayStation 2, Xbox, Game Boy Advance, GameCube, Mobile, and PC.