Every now and then, we see some interesting inventions and patents from Sony for their next-gen console – PlayStation 5. According to a new patent discovered by TheGamePost, it seems like players will be able to see their in-game stats from previous match (kills, deaths, KD ratios, etc), hints on what to do next in the game (textual guides), and video guides.
"Methods and systems to provide a user interface to access games available for a user account. The selection of a game for gameplay is detected at the user interface and, in response, the gameplay is initiated. Interactions provided by a user during gameplay are used to affect the outcome of the game. The interactions are analyzed to determine the game behavior of the user. Behavior metrics are generated for different portions of the game, based on the user's game behavior. The behavior metrics for the user for the game are associated with a game icon of the game provided on the user interface, the association causes specific ones of the behavior metrics to be rendered for the different portions of the game during subsequent gameplay and are provided to help the user to improve the user's gameplay for the different portions of the game."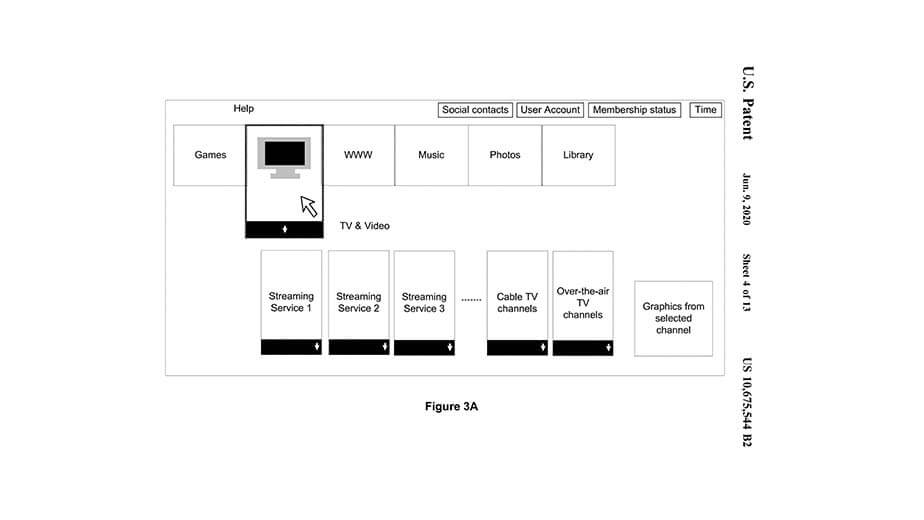 While this is just a patent which doesn't necessarily mean that it'll be a confirmed feature in the final product, it sure is very interesting seeing this feature on PS5. As you can in the above images, the user interface looks very identical to what we have on the PlayStation 4. It is possible that PS5's interface will follow the same steps as PS4 and feature a somewhat similar approach to UI.
Last month, we reported that Sony has filed new patents that'll allow full-body tracking in VR which strongly suggests that we might see an updated version of PlayStation VR or PlayStation VR 2 very soon.
Yesterday, Sony officially announced that they will be hosting the delayed PS5 reveal event on June 11, 2020, at 1 PM PDT. Make sure you check out our PlayStation archive to never miss anything PlayStation-related. What are your thoughts on this? Let us know in the comments!
PlayStation 4 was officially released on November 15, 2013, in the United States and Canada. PlayStation 5 release date is expected in the holidays 2020.