Here are some ways to spend your thousands of Legendary Shards efficiently in Destiny 2 before they get removed.
Earlier this week, Bungie announced that it plans to remove one of the major currencies in Destiny 2 — Legendary Shards, with the launch of The Final Shape expansion. The decision was made to level the playing field between veterans and new or returning players, as some have an abundance of shards while others struggle to obtain enough to purchase basic items in the game.
While this currency will be completely removed next year in February 2024, Bungie does plan to remove Legendary Shards' costs from certain vendors in the game starting Season 23 (November 28). Check out our article going over new costs and rewards when dismantling items after the update.
Related: Destiny 2 is Increasing Essence of the Oversoul Drop Rates in Crota's End Raid
In this article, you will find ways to spend your (hundreds of) thousands of Legendary Shards in the game.
Master Rahool's Special Orders
Along with everyone's favorite Cryptarch, Master Rahool also received some updates over the years that allowed him to exchange some rare materials in the game, including Legendary Shards. One of them is daily and weekly Special Orders that allow players to exchange their Legendary Shards with Enhancement Prisms, Enhancement Cores, and Ascendant Alloys.
To exchange your Legendary Shards for Enhancement Prisms, Enhancement Cores, or Ascendant Alloys, visit Master Rahool in the Tower Courtyard. Under "Services," select "Material Exchange" and under "Special Orders" is where you will find these three materials.
Keep in mind that there's a daily and weekly limit to the number of items you can obtain from the Special Orders. You can check out the cost and weekly limits below.
1x Enhancement Prism: 400 Legendary Shards (3 per week)
1x Enhancement Core: 30 Legendary Shards (5 per day)
1x Ascendant Alloy: 400 Legendary Shards (1 per week)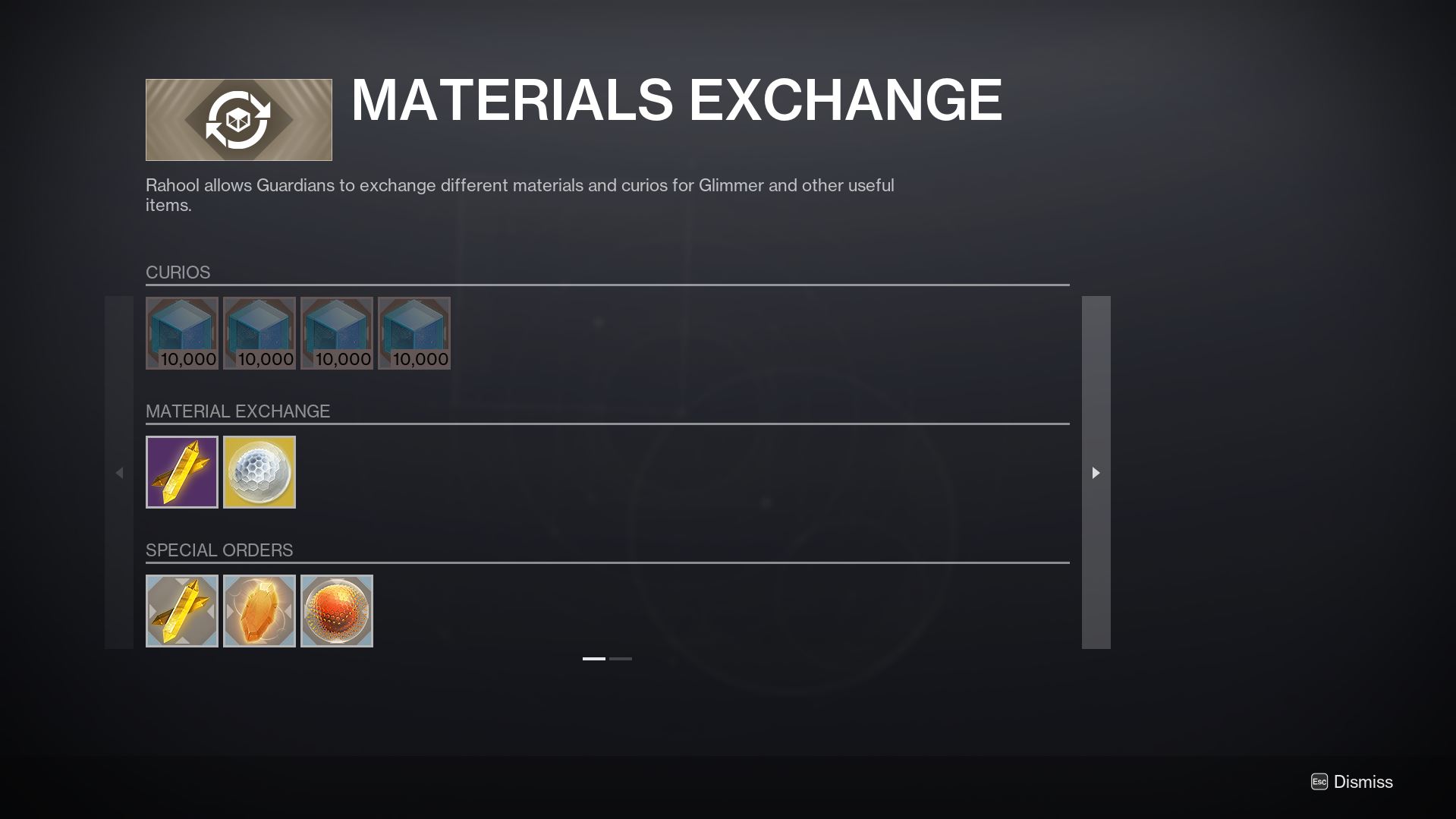 Phantasmal Fragments
Phantasmal Fragments is another material that you can exchange for Glimmer at Master Rahool. The good news is that you can buy an unlimited number of these materials at the Lectern of Enchantment on the Moon, right next to Eris Morn.
1x Phantasmal Fragment: 10 Legendary Shards
You can get a total of 10,000 Glimmer for every 10 Phantasmal Fragments exchanged at Master Rahool.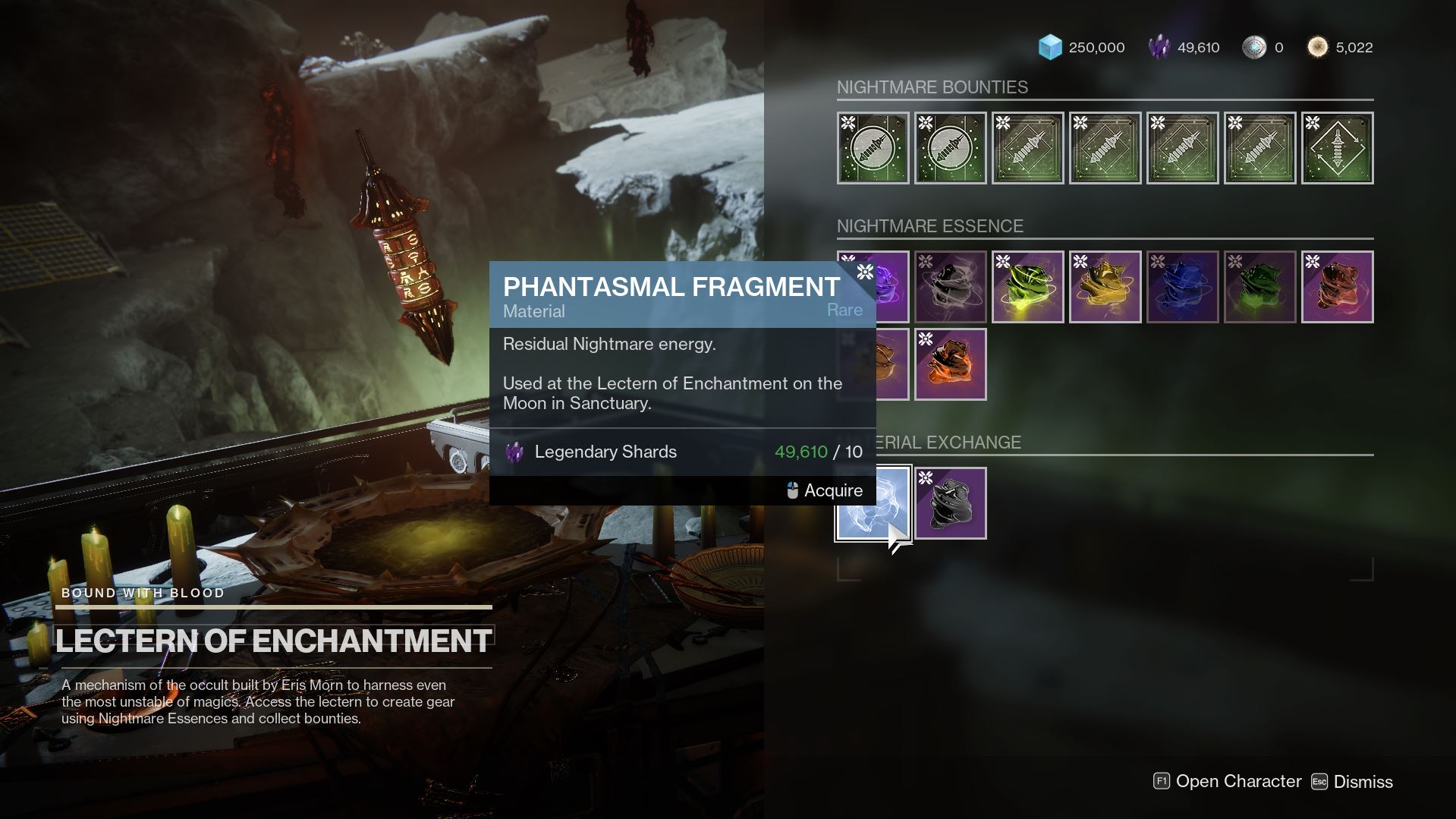 Raid Banners
Another great way to spend your Legendary Shards is by buying Raid Banners from the clan vendor, Suraya Hawthrone. These banners are essential for running raids, especially during the Contest mode.
1x Raid Banner: 3 Legendary Shards
10x Raid Banner: 30 Legendary Shards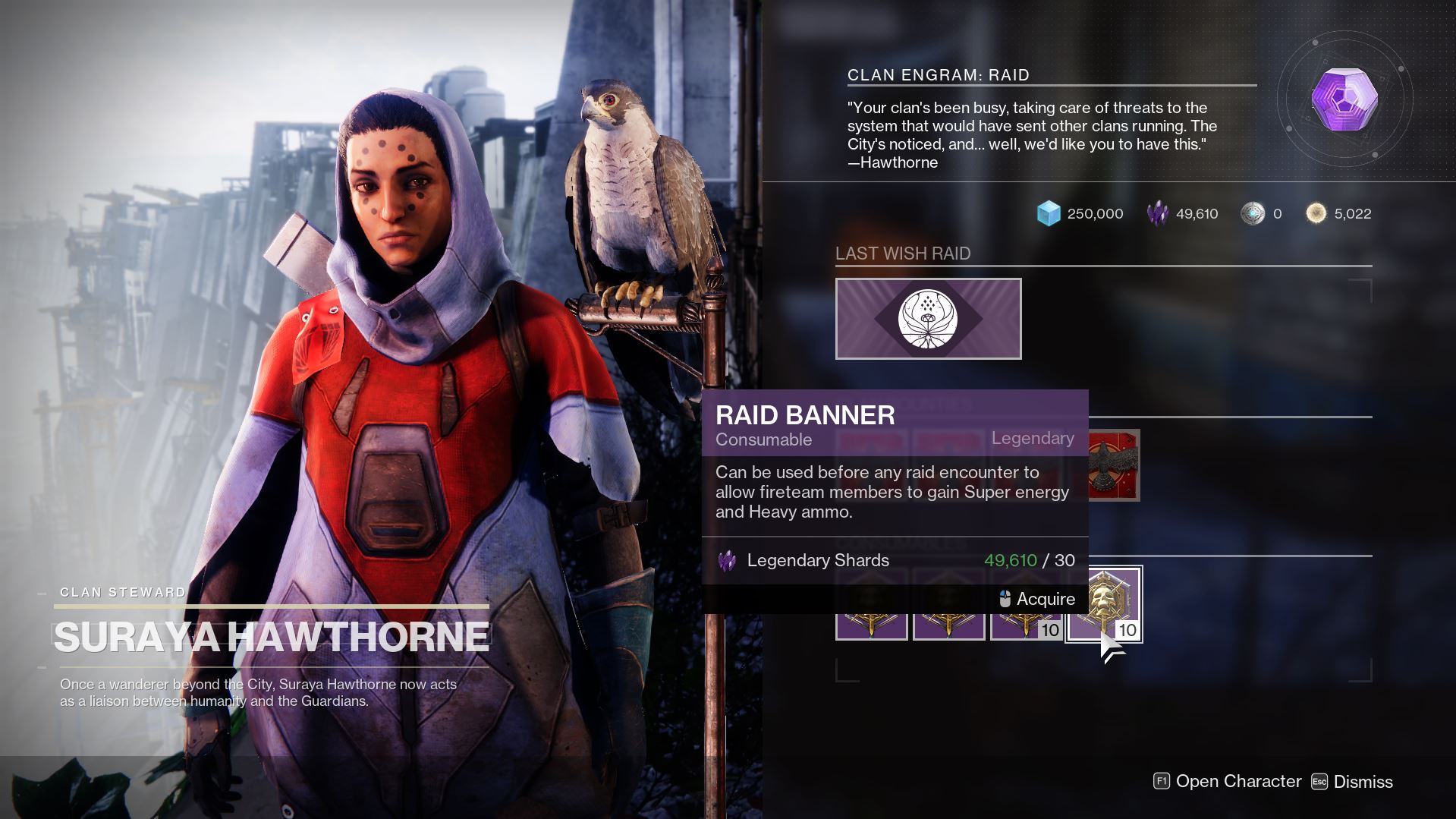 Exotic Weapons and Armor
Bungie has also confirmed that it will be changing the rewards you get when dismantling items in the game. After this update, dismantling Legendary or Exotic gear (weapon or armor) will only grant Glimmer, a chance of Enhancement Core, along with the Gunsmith reputation.
Exotic Weapon or Armor: 2000 Glimmer, Enhancement Core (60% chance), 20 Gunsmith Rep
So, if you have some free space in your Vault, you can save some exotic weapon or armor from your Collections, and dismantle it for Glimmer later on. You can also purchase weekly Xur offerings for Legendary Shards every Friday.
Important note: Do not store any Exotic Sparrow or Ship as these will no longer reward any Legendary Shards after this update.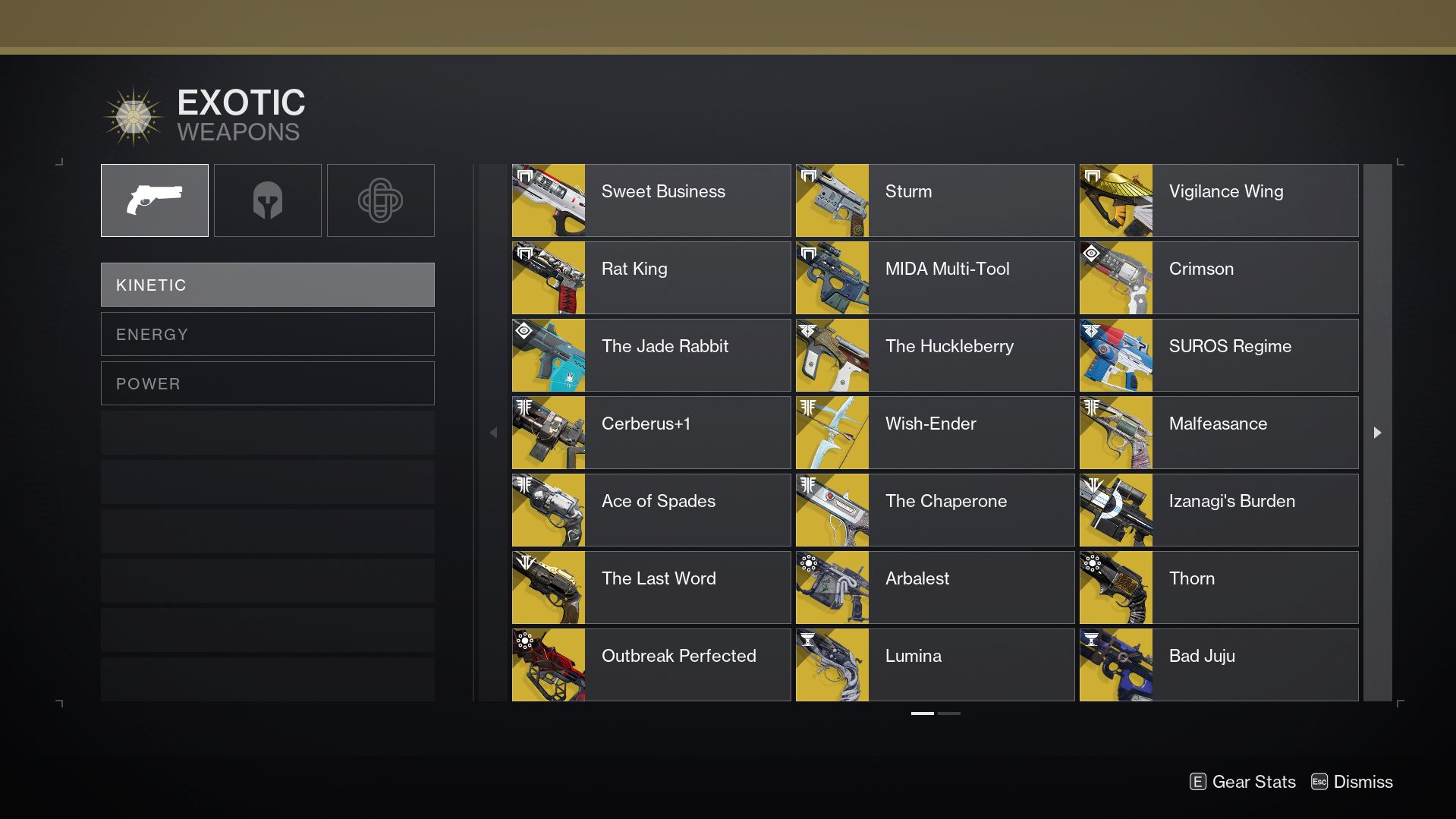 Those are some of the ways to spend your Legendary Shards before they get completely removed from the game. What are your thoughts on this upcoming change? Let us know in the comments below.
Make sure to follow our Destiny outlet Destiny Bulletin on X, Facebook, Instagram, and Threads for the latest Destiny and Bungie news.
Destiny 2 The Final Shape launches February 27, 2024, on PlayStation, Xbox, and PC.