BLUE BOX's founder and game director of Abandoned, Hasan Kahraman, revealed some more details about the game saying that it's not quite a "horror game."
In an interview with AlHub, Kahraman talked about the partnership with Sony, the development process for Abandoned, and some new details about this new first-person horror. When asked about Abandoned, Kahraman said the game does feature some horrifying scenes in it. "Abandoned is a first-person shooter, in a realistic environment with some horror elements as well. It's not quite a horror game like Resident Evil or Silent Hill but there are horrifying scenes in it.
"The game features realistic game interactions, and this is a system that we created ourselves, which is basically the way you interact with other characters.
"The way you shoot is different and not like Call Of Duty, it's realistically slow. For example, there is no HUD, but there are movements of the character through which she can communicate with the player. So if you want to check your ammo, you have to do a manual ammo check. And if your weapon is empty, you'll feel it through the Haptic Feedback and hear the sound of metal through the PlayStation 5 DaulSense controller."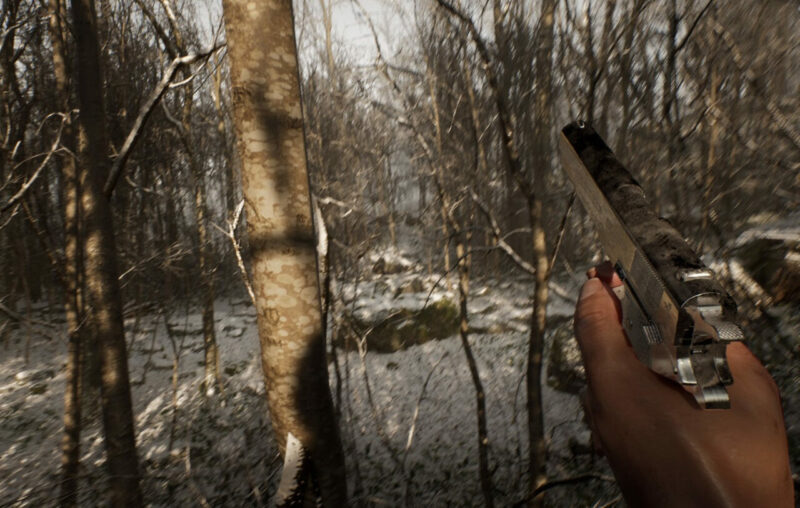 When asked about the game setting and Kahraman did mention that the game takes place in a "deserted place in America, a place long lived by a community – a sect."
"As an independent game developer, you have a fixed budget, so you can't spend a lot of money on a trailer. So I decided to do the Realtime Experience," Kahraman replied when asked about the real-time experience app for Abandoned instead of a normal trailer.
Abandoned has been one of the most hyped titles of 2021 for sure. Following the delay for its "Realtime Experience" app, Kahraman has confirmed on Twitter that there are no more delays that players will be able to play the demo on their PlayStation 5 consoles on Tuesday, August 10, 2021.