Ubisoft officially announced the next installment in the Assassin's Creed franchise, Assassin's Creed Valhalla, at the end of April 2020, and later released the gameplay trailer for the game during the Inside Xbox live stream. The trailer itself didn't show much gameplay but we did get to see the lands of England, cool landscapes, and Eivor in action. Since the reveal, many players have been asking about the size of the world in Valhalla, and it looks like we might have an answer from the Ubisoft developer.
Assassin's Creed Valhalla World Bigger than Odyssey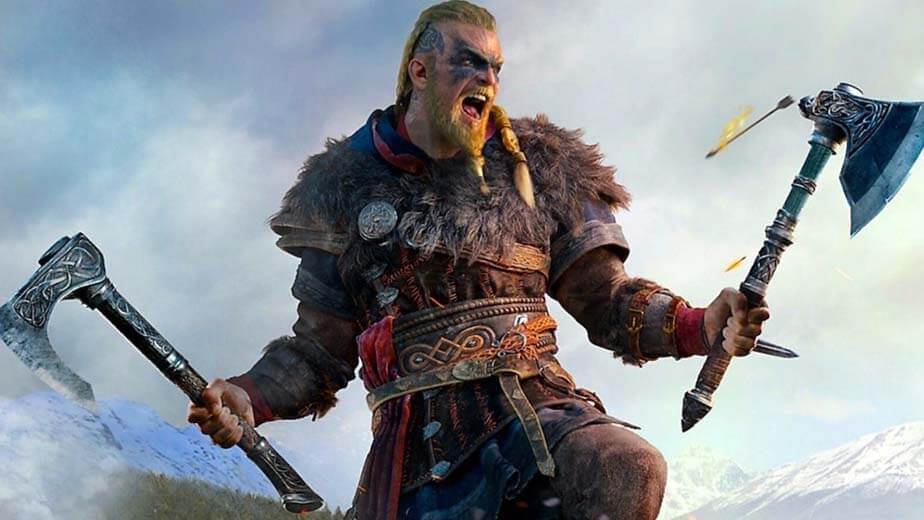 According to Julien Laferrière, a producer of AC Valhalla, it's now clear that Assassin's Creed Valhalla world size is indeed bigger than Origins and Odyssey. In an interview with Julien Chièze, Laferrière talked about the size of the world (in general terms), and how the game will feature other secret worlds. You can see the questions translated by a Reddit user vesat, below:
Julien Chièze: The first thing that interests the players is the size of the world compared to what you have done previously in odyssey, origins, which are the last two. Is it similar, is it bigger, is it comparable?
Julien Laferrière: I would actually say in terms of range it is probably a bit larger than Assassins Creed Odyssey. I do not have the exact figures at this stage, but we have not only created the whole country, which is, in this case, England, but also to a good part of Norway too. There are other secret worlds, which I can not speak about today, which contributed to the size of the game. It's not a small game, it is a game that is clearly ambitious, which will offer many many hours of gameplay for the players.
AC Valhalla is indeed one of the most ambitious titles in the franchise and fans are eagerly waiting for the release on next-gen platforms. What are your thoughts on this? Let us know in the comments!
Assassin's Creed Odyssey is now available on PlayStation 4, Xbox One, PC, and Stadia.