Recently, Bandai Namco US Twitter account posted a tweet that was a straight-up complaint about the newly released Animal Crossing: New Horizons.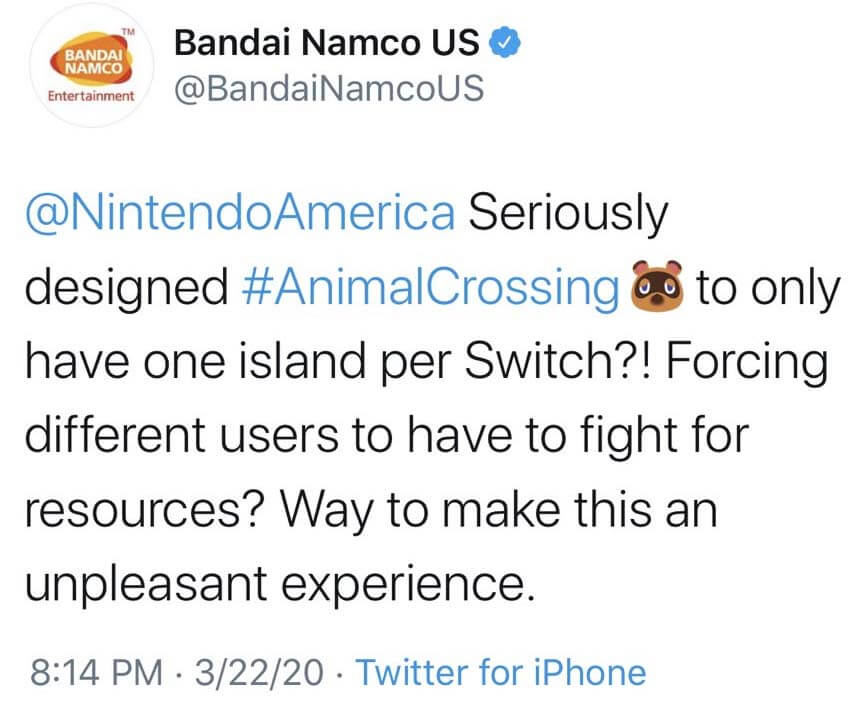 The tweet was live for a short duration after it was deleted by the account. It is unclear who tweeted this complaint from the Bandai Namco US account on Twitter.
Animal Crossing New Horizons has been demolishing the UK charts for the top-selling game last week. DOOM Eternal made it to No. 2 in the UK charts. While the majority of us are definitely enjoying the game, it is pretty clear that Bandai Namco's Twitter account manager is not having fun playing the game so far.
New Horizons releasing March 20, 2020, on Nintendo Switch.