Bungie, the developer behind Halo and Destiny games, is hiring for its next enduring competitive game "that connects with players and lasts for years, supporting hundreds of hours of gameplay."
Bungie has put out multiple job listings on its website for its new IP, many of which feature some kind of competitive/esports knowledge requirement for applicants. Yesterday, Bungie posted a position for "Director of Product Management" for its new IP which says that the applicant must have a "passion for competitive live service games and a strong understanding of the industry."
Last year, TGP reported the Bungie's new IP features "lighthearted and whimsical characters." After analyzing a couple more job listings this year, we could say that this unannounced competitive game will feature these characters.
"Conceive of, build, and iterate on competitive multiplayer game mechanics that provide strategic depth and opportunities for counterplay." the listing adds. "Strong familiarity with global gaming markets and the competitive gaming/esports landscape."
Another position says, "Living inside a giant database of hundreds of baubles, weapons, and armor is nothing new to you. And neither is building a system to cleverly distribute those items in a necromancer's dungeon."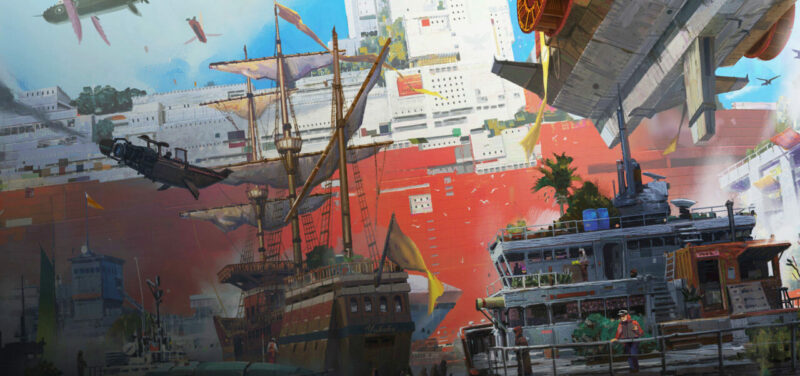 This year, Bungie announced its Bellevue, WA headquarters expansion and its first international studio office in Amsterdam. The company is aiming to release its new unnamed IP in 2025.
"Our team is working on a new secret world in parallel with Destiny," said Design Director Jacob Benton in an interview with 4Gamer. "We are looking firmly at 2025."
Bungie filed a trademark for "Matter" in 2018, which is still unknown if that's the title for this new competitive IP or some other project that the studio is working on. The company recently re-designed its Incubation page on its careers website with some new never-before-seen concepts. (one of which you can see above)
As for the Destiny franchise, looks like Bungie also has plans to expand the game into the mobile gaming space. Earlier this month, we reported that the company has started hiring for its Destiny TV, film projects.
For the latest Destiny 2 news, make sure you follow DestinyNews+ on Twitter and Facebook.