The developer has announced the weekly limit for guaranteed Essence of the Oversoul fragments that players can obtain.
Crota's End has been officially released in Destiny 2, and with that, Bungie has added a fan-favorite exotic from Destiny 1, Necrochasm. Unlike older raid exotics, Necrochasm can be unlocked by completing the exotic quest that players can get by completing the final encounter of Crota's End.
However, in order to complete the exotic quest and unlock the returning raid exotic, players need to collect a specific amount of the Essence of the Oversoul, an exotic material that only drops from the Crota's End raid.
Related: Destiny 2 Crota's End Raid: Encounter Maps, Weapons, Armor and Cosmetics
Up until now, there hasn't really been a confirmed drop rate percentage for the Oversoul fragment and fans have been wondering about how much Essence they can collect per week that's guaranteed to drop from the raid.
The good news is that Bungie has come out with an official statement on how much fans can collect the Essence of the Oversoul per week in the Crota's End raid.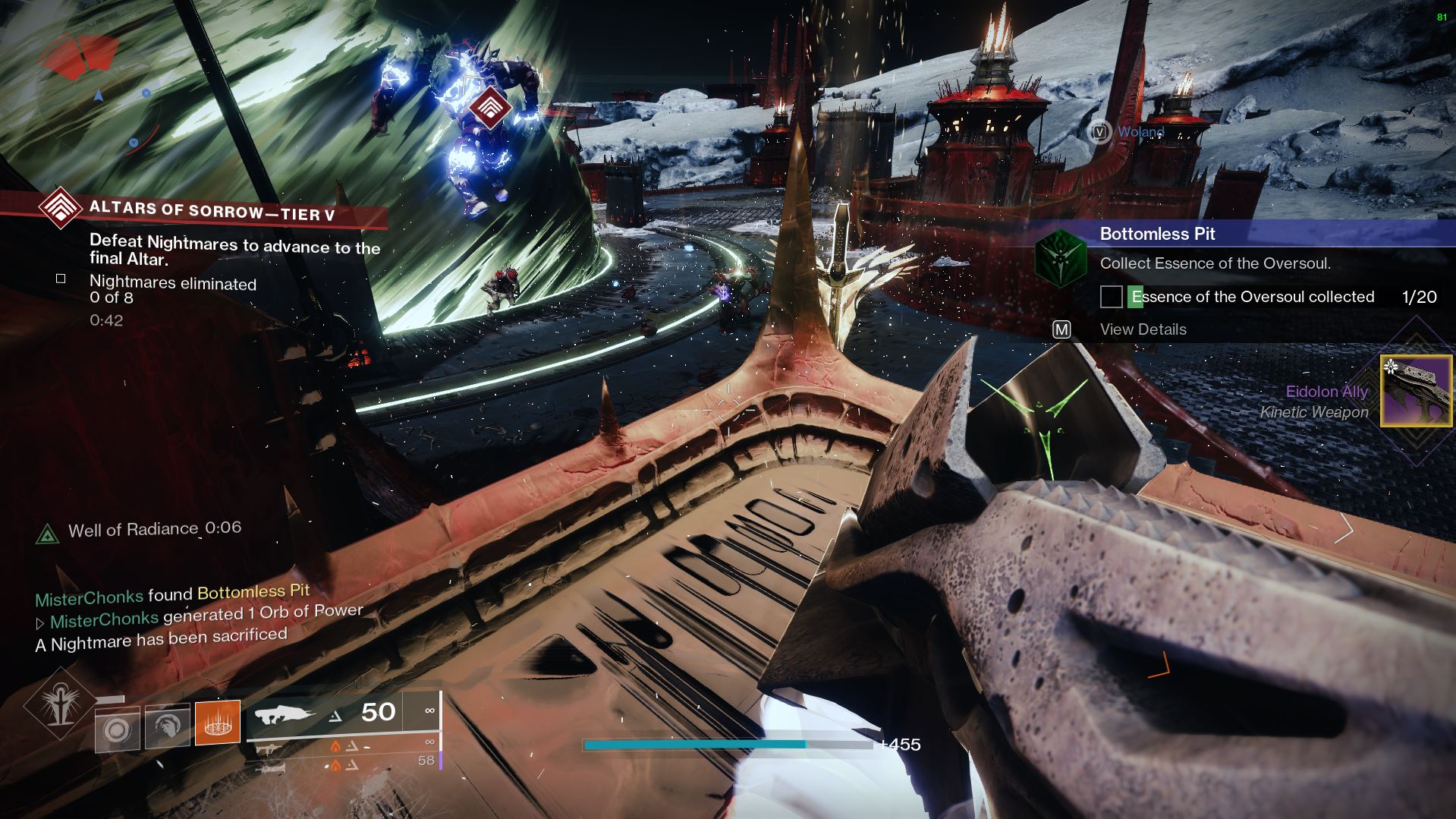 In one thread posted on Bungie Forums, the official Bungie Help account replied by saying the Oversoul fragments are account-based and only have one guaranteed drop per week, along with the normal RNG drops. Check out the full response from Bungie below.
"We can confirm on our side that Oversoul Fragments only drop once per week and per account as a guaranteed drop, when completing that raid. Besides that, every encounter has a small drop chance, but it's not guaranteed," the reply reads.
In simpler terms, it would take 20 weeks of 1 Essence of the Oversoul per week to unlock the Necrochasm exotic auto rifle. On top of that, you would need to get 15 additional Oversoul fragments to complete its exotic catalyst, which requires a total of 35 Essence of the Oversoul.
Fortunately, these fragments also have a random chance to drop at the end of every encounter. However, these RNG drop rates are pretty low, based on the player feedback so far.
While you're here, check out our complete guide on how to unlock the Necrochasm exotic auto rifle in Destiny 2, along with its exotic catalyst.
Make sure to follow our Destiny outlet Destiny Bulletin on X, Facebook, Instagram, and Threads for the latest Destiny and Bungie news.
Destiny 2 The Final Shape launches February 27, 2024, on PlayStation, Xbox, and PC.