The Destiny 2 developer has been accused of plagiarizing fan art in one of the game's recently released cutscenes.
Season of the Deep's story is going in full swing right now in Destiny 2, with each week unfolding new lore and dialogue for players. Earlier this week, Bungie released one of the most important cutscenes in Destiny's nine years, as part of the season's ongoing quest.
The recently released cutscene in Destiny 2 has finally provided answers to questions that players have been asking for a long time. However, it seems that Bungie has now found itself caught up in a controversy surrounding this very cutscene.
Related: Destiny 2 Finally Addresses Annoying Gambit Bug with New Armor Mod
The controversy erupted when Julian Faylona, the original creator of the fan art, voiced their astonishment on Twitter after discovering their work had been replicated in the new Season of the Deep's cutscene without any sort of credit.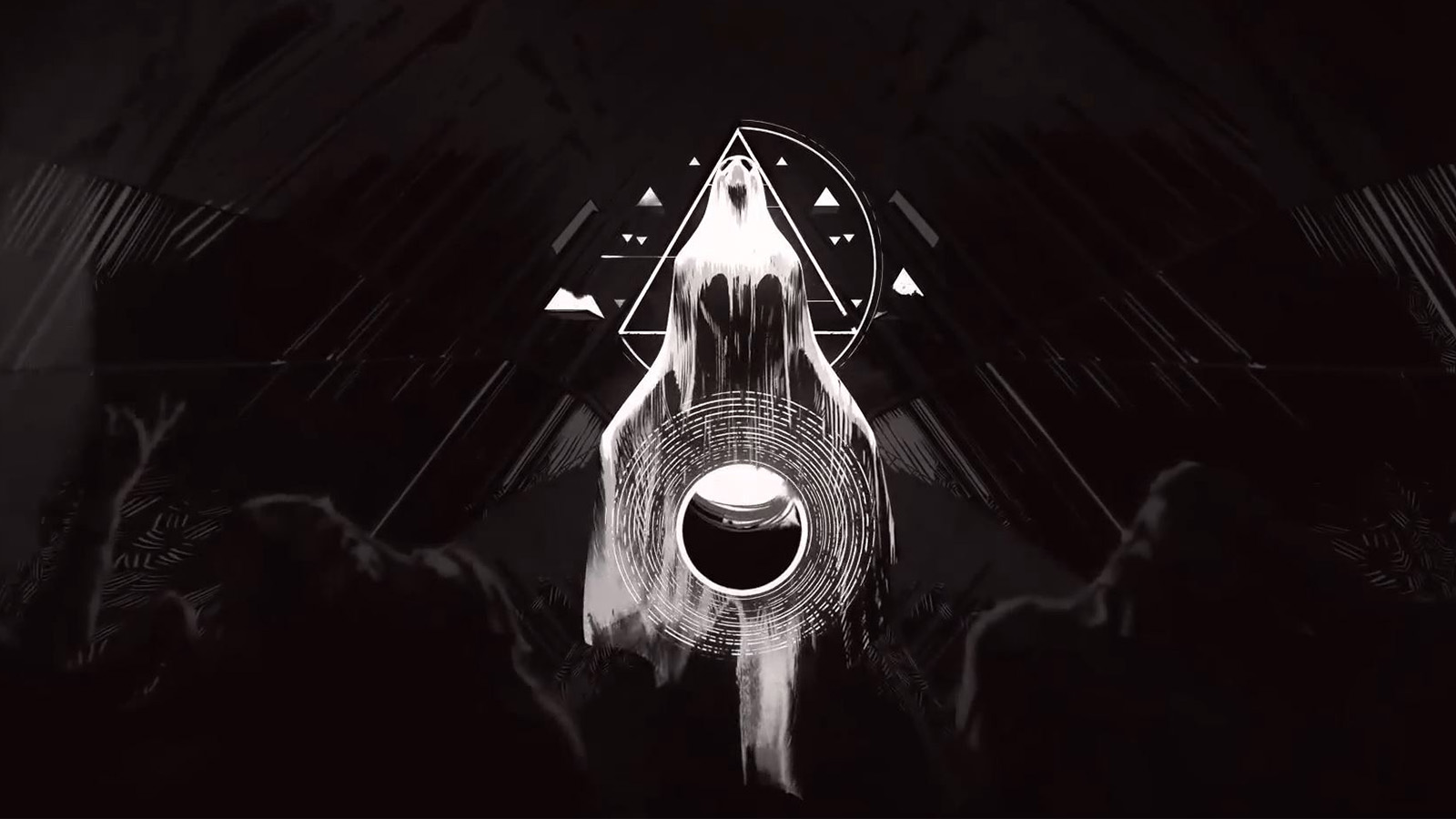 Faylona specifically claimed that Bungie had taken inspiration from their fan art. "I just realized Bungie took inspiration from my piece for this week's cutscene. Certainly took me by surprise when I watched the cutscene," the tweet reads.
A closer examination of the two artworks side-by-side reveals striking similarities, with the main distinction lying in the art style employed in the animated cutscenes of Destiny 2, which resulted in some variations in shading and lighting.
The artwork in question features a veiled Darkness statue with a bunch of pyramid ships in the background; the same statue we saw at the end of the Shadowkeep's campaign. You can check out the comparison below.
I just realized Bungie took inspiration from my piece for this week's cutscene. Certainly took me by surprise when I watched the cutscene.#destiny2 #DestinyTheGame #Lightfall pic.twitter.com/aSpZ4SzFL0

— Julian Faylona (ELEMENTJ21) (@ELEMENTJ21) June 20, 2023
According to Faylona's ArtStation profile, the very same fan art that Bungie allegedly plagiarized, titled "The Veil of Darkness," was posted in October 2020. This could be a mistake on Bungie's part., Bungie has not issued any official response regarding this matter.
This isn't the only Destiny-inspired artwork Faylona has created. On their ArtStation profile, there's an impressive collection of over seven distinct fan artworks, each showcasing their unique depiction of some of the major characters in the Destiny universe
Additionally, this isn't the first time Bungie has been caught using fan art without permission. In 2021, the developer used a fan's artwork of Xivu Arath in one of the promotional trailers for The Witch Queen.
Afterward, Bungie acknowledged the mistake and explained that there was confusion during the trailer creation process. They reached out to the original artist and obtained their permission to use the artwork.
Make sure to follow our Destiny outlet Destiny Bulletin on Twitter, Facebook, and Instagram for all things Destiny 2 and Bungie.
Destiny 2 Lightfall is now available on PlayStation, Xbox, and PC.
Next: