Xur, Agent of the Nine, is just one of many other vendors in the Destiny, selling items, for legendary shards, and glimmer. The main difference between Xur and let's say Lord Shaxx is that Xur is only available four out of seven days a week–and he sells exotic weapons and armor.
Xur has some pre-defined locations in the game that he appears at every weekend. However, these locations change every week. Right now, there are three locations for Xur — the Tower, Nessus, and European Dead Zone. (EDZ)
Back when Destiny 2 launched in 2017, Bungie made it easy for players to locate Xur with a marker on the map. However, after some feedback from the community, the marker was later removed from the game.
In this guide, we'll have everything you need to know about where is Xur located in Destiny 2, when he arrives, leaves, and what he is selling this week.
When Does Xur Arrive in Destiny 2?
Xur lands in Destiny 2 every Friday at 9 AM PT / 12 PM ET / 5 PM UTC (daily reset) and stays for the next four days, leaving on Tuesday at 9 AM PT / 12 PM ET / 5 PM UTC. (weekly reset)
All Known Locations for Xur in Destiny 2
There are currently three locations Xur can appear in Destiny 2. These three locations are:
European Dead Zone (EDZ)
Tower Hangar
Nessus
For the EDZ, you would need to select the Winding Cove landing zone, which is located southwest of the map. From there, make your way straight ahead to where you'll see a broken bridge. Climb that bridge, and you'll find a couple of Fallen enemies; Captain, Shanks, etc. Right next to them will be a cave or a tunnel, that will lead you to Xur's location.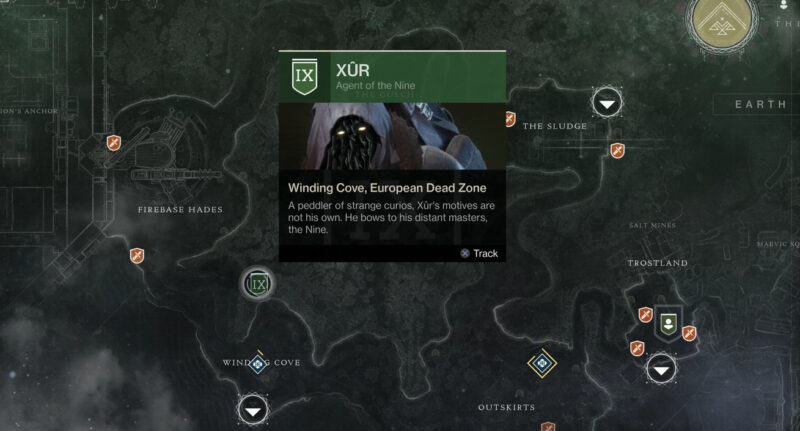 Now let's talk about the Tower Hangar, which is pretty straightforward. Land in the Tower Courtyard and make your way to the Hangar which is located east of the map, where you'll find Amanda Holliday and the Trials of Osiris vendor, Saint-14.
Head over to where Dead Orbit's Arch Jalal was located and you'll find Xur there standing at the very end of the area.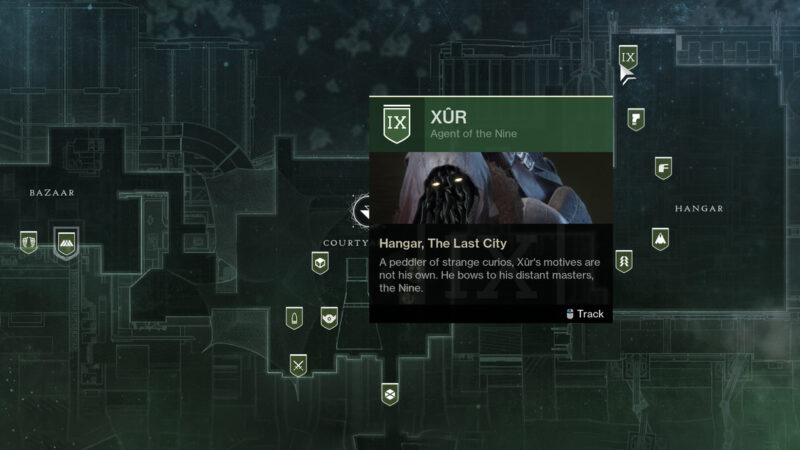 As for Nessus, select the Watcher's Grace landing zone, north (top) of the map. After landing, move straight ahead until you see a giant tree with a climbable branch. Xur will be standing on the giant branch.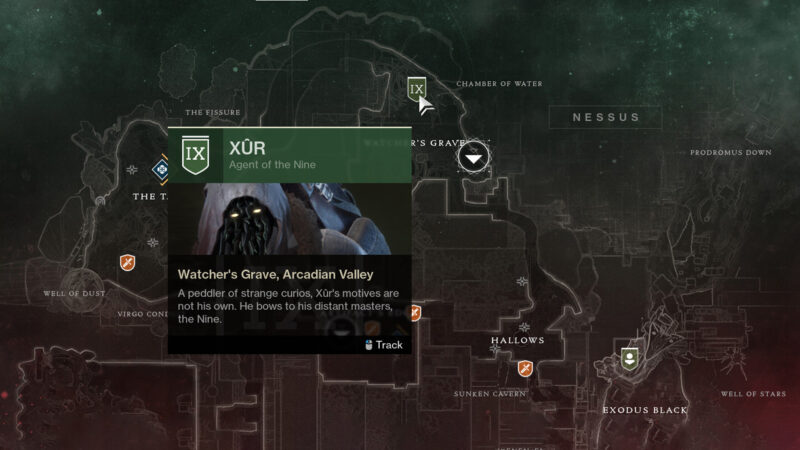 Xur Location This Week
Xur is located at Winding Cove, in the EDZ. Simply follow our guide above to find the exact location this week.
Xur Exotic Inventory This Week
Lord of Wolves
Raiju's Harness
Doom Fang Pauldron
Felwinter's Helm
Hawkmoon
Dead Man's Tale
Exotic Cipher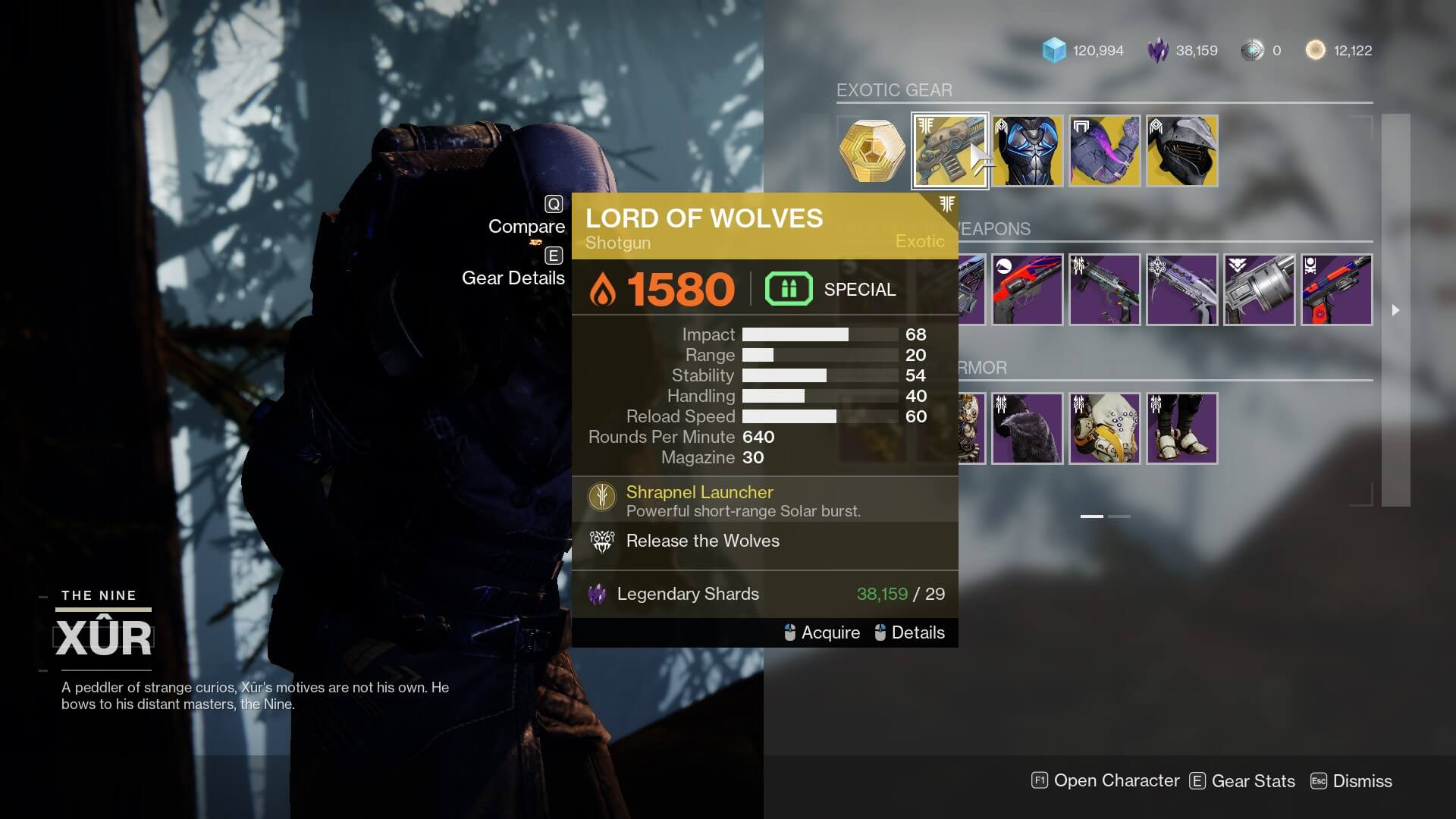 Xur Legendary Inventory This Week
False Promises
Chrysura Melo
Blast Battue
Ignition Code
Nature of the Beast
Fractethyst
The Keening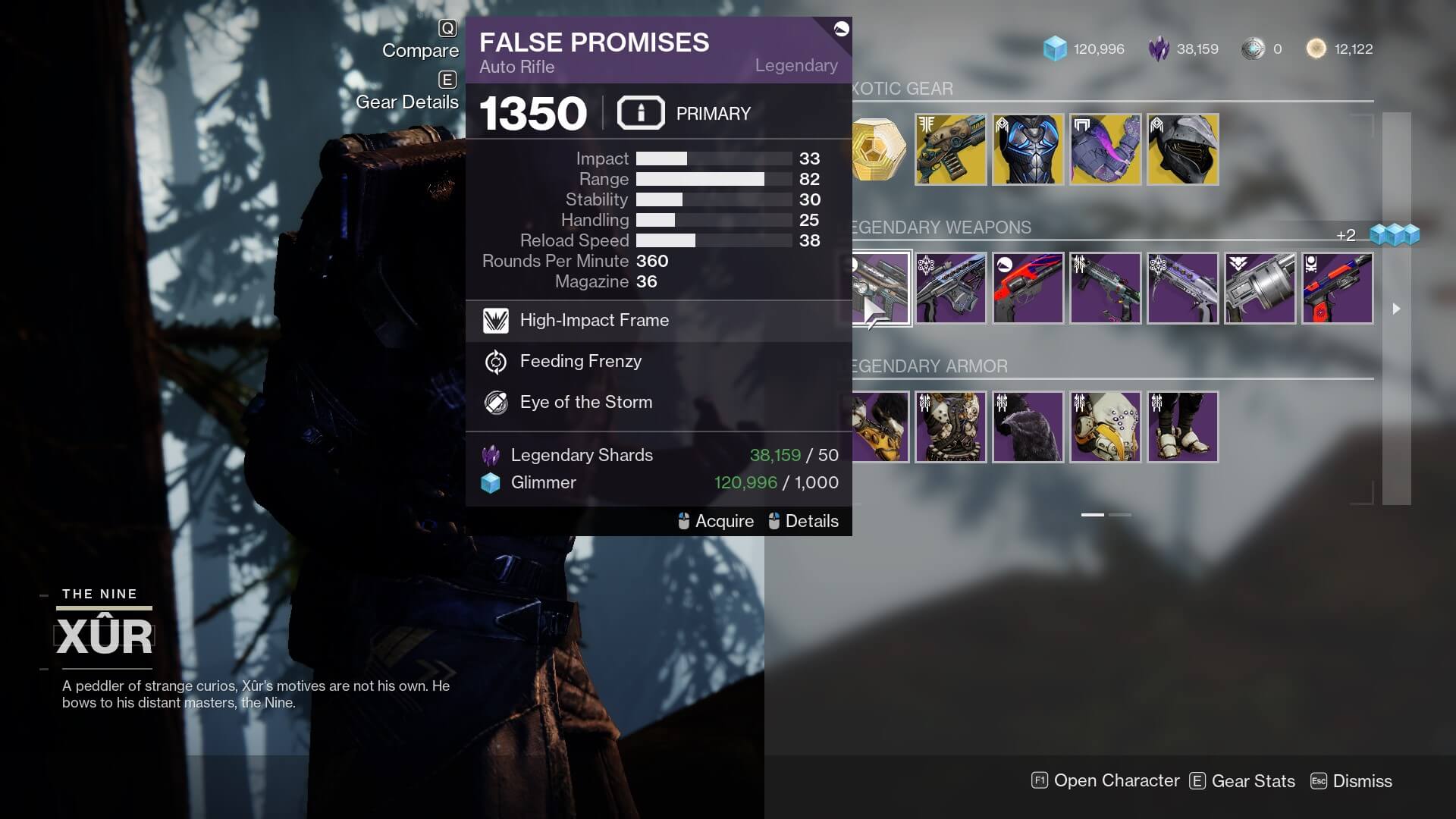 Xur Exotic Inventory Last Week
SUROS Regime
Sealed Ahamkara Grasps
ACD/0 Feedback Fence
Apotheosis Veil
Hawkmoon
Dead Man's Tale
Exotic Cipher
And that's it for this guide, folks! Hope this helped you find Xur and get your exotic and legendary loot in Destiny 2. If it did help, make sure to check out our Destiny archive for the latest news, and guides.