Update #2: The new update in Modern Warfare will be releasing on March 26th, at 11 PM, across all platforms.
Update: Looks like the update that was meant to be released today has been postponed by Infinity Ward. Refer to the tweet below for more information.
Tonight's scheduled title update is being delayed and is set to release in the coming days. This update includes our new Operator, Talon, new free modes, and our next free multiplayer map, Khandor Hideout. Please stay tuned for more details and updates on release timing!

— Infinity Ward (@InfinityWard) March 24, 2020
Earlier today, Activision released a new blog post revealing some brand-new content coming to Call of Duty Modern Warfare and Warzone tomorrow. This update will include a new operator called – Talon, a new Multiplayer map called – Khandor Hideout, and four new weapons for Call of Duty Warzone.
Call of Duty: Warzone Four Weapons
The list of four new weapons includes 725, MK2 Carbine, .50 GS, and EBR-14. While these weapons are already playable in the pre-game lobby and in Gulag, they were not added to Warzone… until now. 
725
Break action shotgun with 2 round capacity. A long back-bored barrel and cylindrical choke keep spread tight and lethal over an extended range.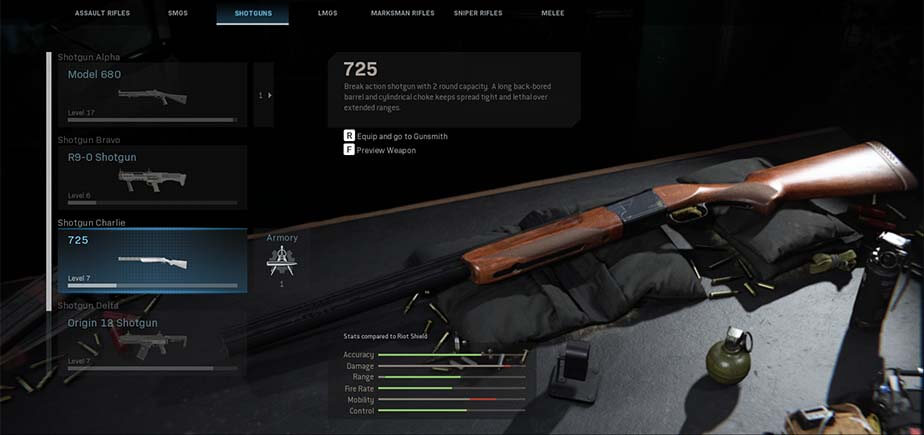 Also Read: Leak: Call of Duty 2020 Features 'Real-Life Events' From Cold and Vietnam War, Zombies Returning
MK2 Carbine
Highly accurate level action rifle. Will neutralize an enemy with one well-placed round to the head or chest.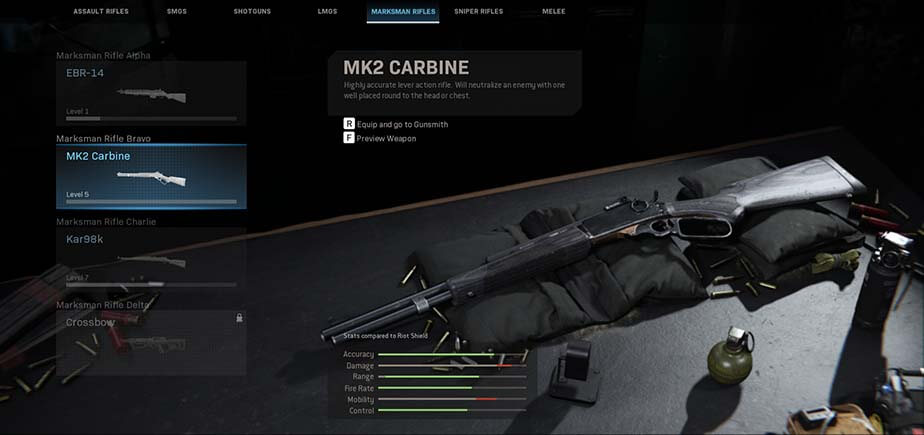 EBR-14
A semi-automatic long-range marksman rifle balances the rate of fire with lethality.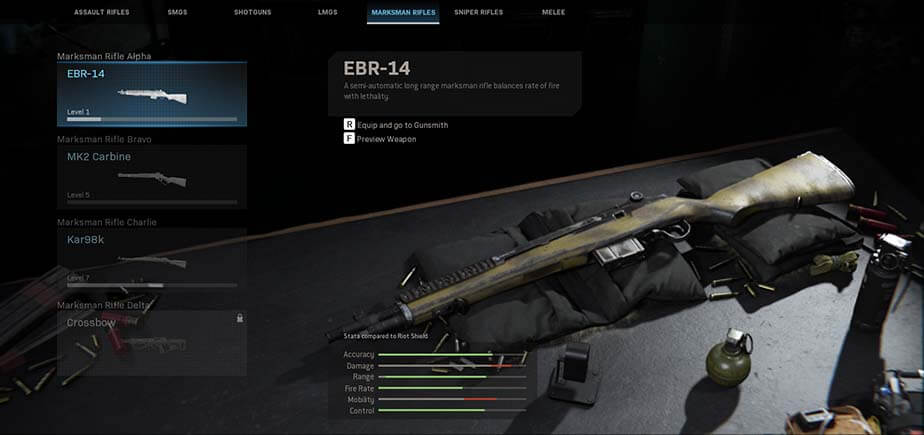 .50 GS
The most powerful semi-automatic handgun available deals heavy damage up to intermediary ranges.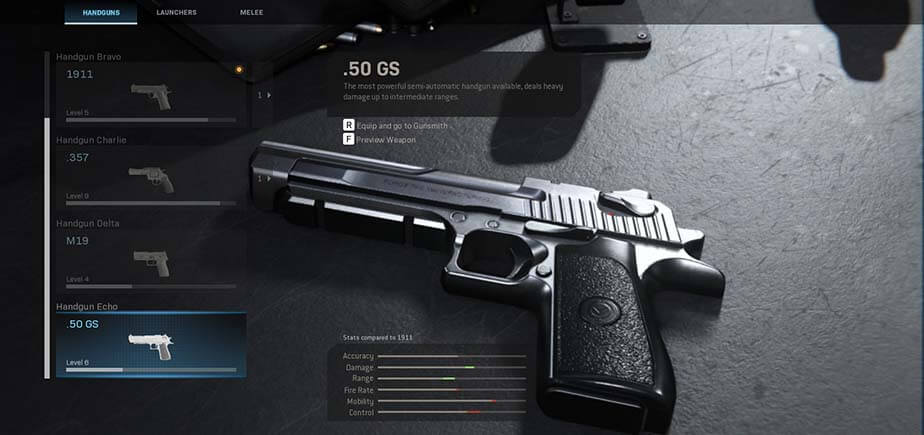 Last week, Infinity Ward surprisingly added a most-requested mode – Solos, in Warzone. Many rumors are circulating about four and five-player squad modes coming to Warzone early next month in April. 
What are your thoughts on this? Let us know in the comments!
Call of Duty Modern Warfare is released on October 25, 2019, on PlayStation 4, Xbox One, and PC.