Update: This was found on the page source of the updated website, "Crysis, FPS, Crytek, Video game, April Fool, launch."
Original Story: Crytek just updated the Crysis was released 13 years ago on November 13, 2007. ' social channels and the website with the new Crysis art and its driving fans crazy. We all know that today is April 1st, and this is probably a troll on the developer's side, but if legit, we might actually be getting Crysis Remastered Collection, or Remake altogether very soon. Check out the updated website here.
In the past years, many fans want a remastered version of the Crysis franchise, let alone the first installment in the franchise, to be released on the current-gen platforms – PS4, Xbox One, and PC. With the amount of remasters we're getting recently, it would come as no surprise that Crytek wants to jump on the bandwagon as well. Check out the brand-new cover art updated on Crysis' Facebook page below: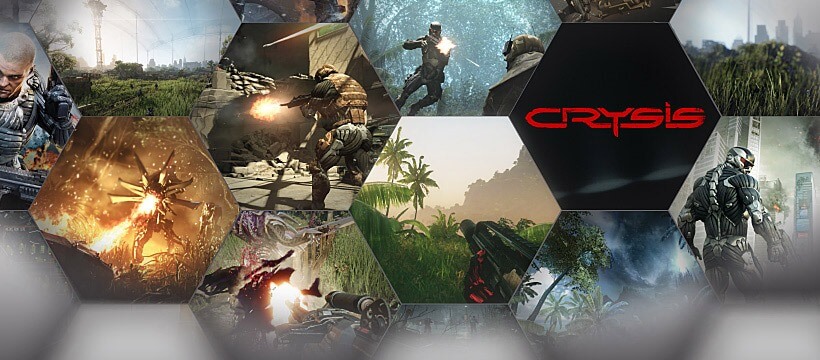 Would You Buy Crysis Remastered?
If you haven't played a Crysis game before, here's a quick rundown. The game takes place in the future where we fight the invading race of aliens. Our player, Jake Dunn, also known as Nomad in-game, is equipped with all kinds of futuristic stuff, most notably – Nanosuit. The original game was released 12 years ago on November 13, 2007, on PC, and later in 2011 on PlayStation 3, and Xbox 360.
There have been a lot of rumors today. With the majority of them being actually fake, there are some with solid details – take the new Assassin's Creed Valhalla's leak for example. The achievements list and the challenges stated sound very real.
What are your thoughts on this? Do you want a Crysis remake or Remaster version on PS4, or Xbox One? Let us know in the comments!