There's a new exotic weapon that'll be available in Destiny 2 on January 28, 2020, called Bastion. It is an exotic fusion rifle in the kinetic slot. Yes, this is the first-ever fusion rifle we've gotten that's in the kinetic slot. If you think about Arbalest, it is a linear fusion rifle just like Sleeper Simulant.
Destiny 2 Bastion: A False Refraction
Quest steps for Bastion have already been data-mined. Let's get into how you can acquire this weapon in Destiny 2.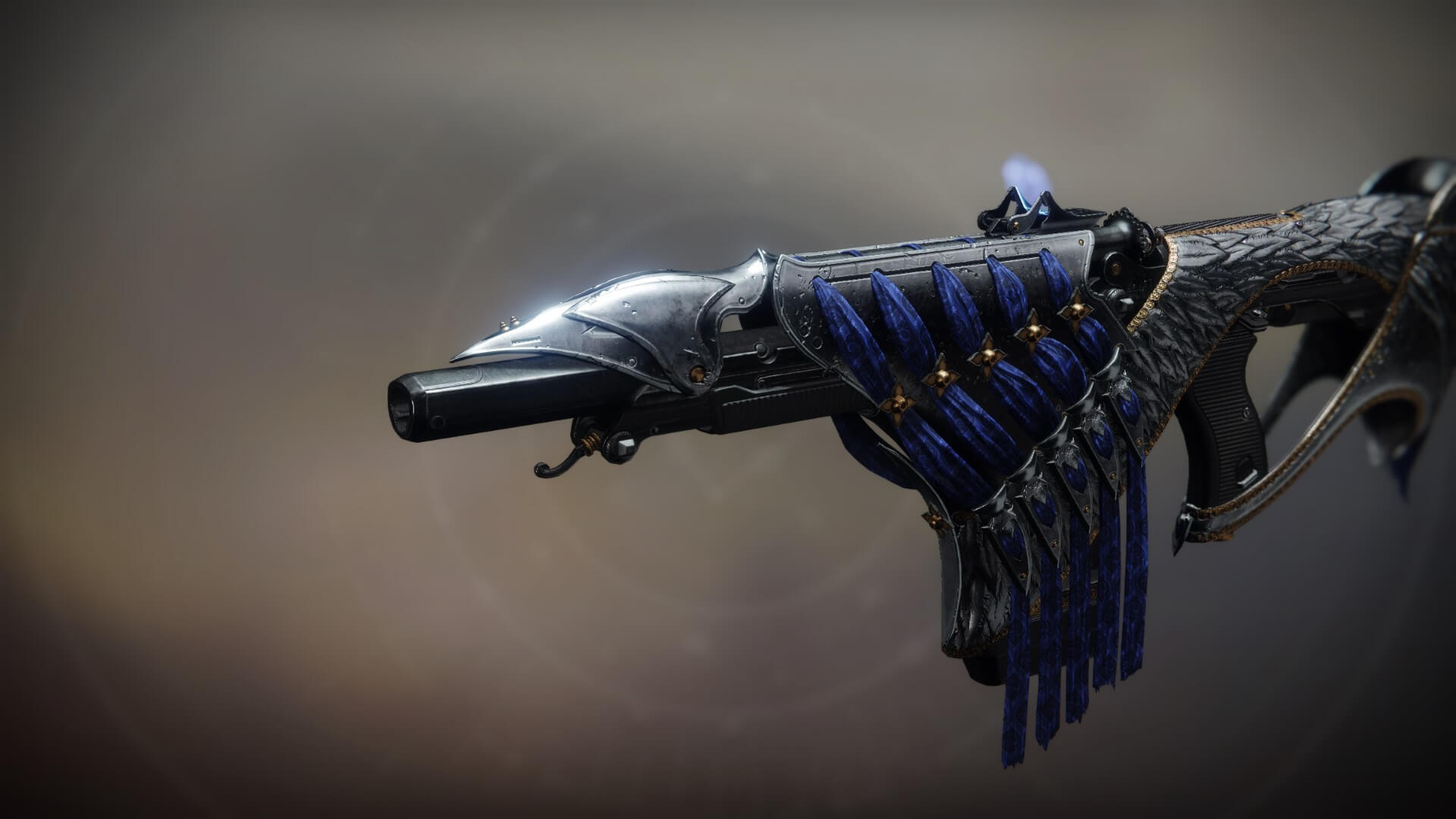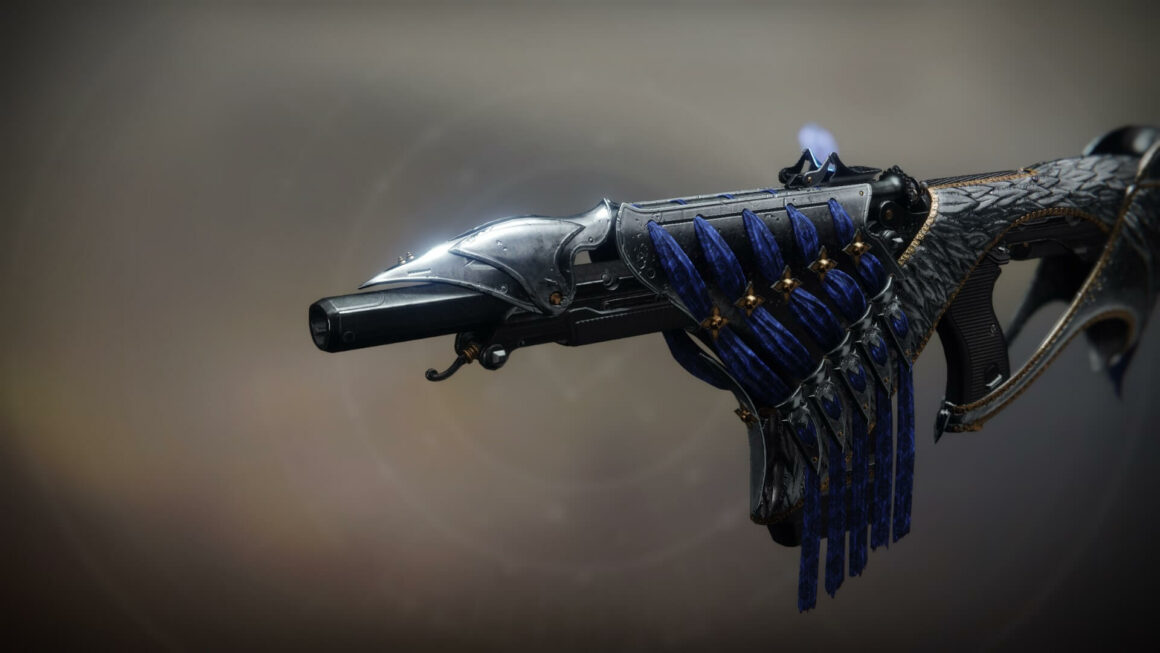 STEP 1: A FALSE REFRACTION – SPEAK WITH SAINT-14
"Talk to Saint-14."
Visit Saint-14 in the Tower Hanger, talk to him and he'll get you the quest for Bastion.
STEP 2: SPOKEN WORDS – DEFEAT FALLEN CAPTAINS AND SERVITORS
"Hunt down Fallen Captains and Servitors anywhere in the Tangled Shore to collect intel to help decipher their comms chatter and find out what they know about this anomaly."
For this step, it looks like you need to eliminate 5 Fallen Captains and Servitors on the Tangled Shore.
STEP 3: LOST CONNECTION – VISIT SPIDER
"The Fallen intel you've collected has allowed you to analyze the Fallen's comms chatter. Two names are repeating: One is Saint-14's, but the other isn't one you've heard before. Perhaps Spider would be able to shed some light on this information."
Visit Spider on the Tangled Shore to progress to the next step.
STEP 4: BACKROOM BRAWL – COMPLETE EMPTY TANK LOST SECTOR
"Follow Spider's charitable lead to the Lost Sector Empty Tank in Thieves' Landing. Your target has been seen placing Ether bets in back rooms."
You need to clear out the enemies in the Empty Tank lost sector (the one that has music playing). Just eliminate the boss.
STEP 5: TALK TO SPIDER – VISIT SPIDER ONCE AGAIN
"Aksiniks carried a note written in Eliksni script. Ghost has deciphered the text, but you're missing context to find your next move. Perhaps Spider could help."
Visit Spider once again to progress with this quest.
STEP 6: A STRONG ARM – COMPLETE ACTIVITIES ON THE TANGLED SHORE
"Spider wants you to get your hands dirty. Defeat challenging enemies and complete public events on the Tangled Shore to encourage information leaks. Spider will be in touch."
This step is probably going to take most of your time completing the questline. You need to defeat 30 challenging enemies on the Tangled Shore, complete 10 Spider bounties, and complete 8 public events. I would suggest you start grabbing and completing these bounties from Spider right now, so when the quest goes live, all you'll have to do it redeem them.
STEP 7: RUDE AWAKENING – COMPLETE TRAPPER'S CAVE LOST SECTOR
"Spider's associates have found several talkative Fallen willing to sell information for safety. Travel to the Lost Sector Trapper's Cave in Four-Horn Gulch."
For this step, you need to head to Four-Horn Gultch on the Tangled Shore and simply complete the lost sector there.
STEP 8: ALTERED CHEIF – COMPLETE HOLLOWED LAIR STRIKE
"Enter strike "The Hollowed Lair, Memento" and track down the new Scorn Chieftain. Relieve them of their stolen armament of Light."
For this step, it looks like you need to complete The Hollowed Lair, Momento strike and defeating Reysk, the Waning Light.
STEP 9: TALK TO SAINT-14 – VISIT SAINT-14
"Talk to Saint-14."
Return to Saint-14 in the Tower Hanger and talk to him. According to the datamined files, Saint-14 will reward you with the kinetic fusion rifle Bastion in Destiny 2 with this step. But, if something comes up changed, we'll update it in this article.
Destiny was released on September 9, 2014, on PlayStation 4, PlayStation 3, Xbox One, and Xbox 360. Destiny 2 was released on September 4, 2017, on PlayStation 4, Xbox One, and PC. It was released later in 2019 on Google Stadia.