We are so stoked about the Empyrean Foundation after yesterday's data-mined files. And it seems players are already getting some quest bugs in Destiny 2.
If you don't know what we're talking about, Empyrean Foundation will be tied to Trials of Osiris releasing next season in Season of the REDACTED (check out our complete coverage of this here). With Empyrean Foundation, we'll start repairing and restoring the Lighthouse.
Any Idea what this could be? pic.twitter.com/SIxnY0Iwhr

— Selena J 🏳️‍🌈🏳️‍⚧️ (@MysticWolf75) January 29, 2020
Now, let's talk about the quest. Justin J on twitter posted an image of this new quest called "Worthy," which says "Provide tremendous support toward the Restoration effort and rekindle the Lighthouse to usher in a new age of Guardians."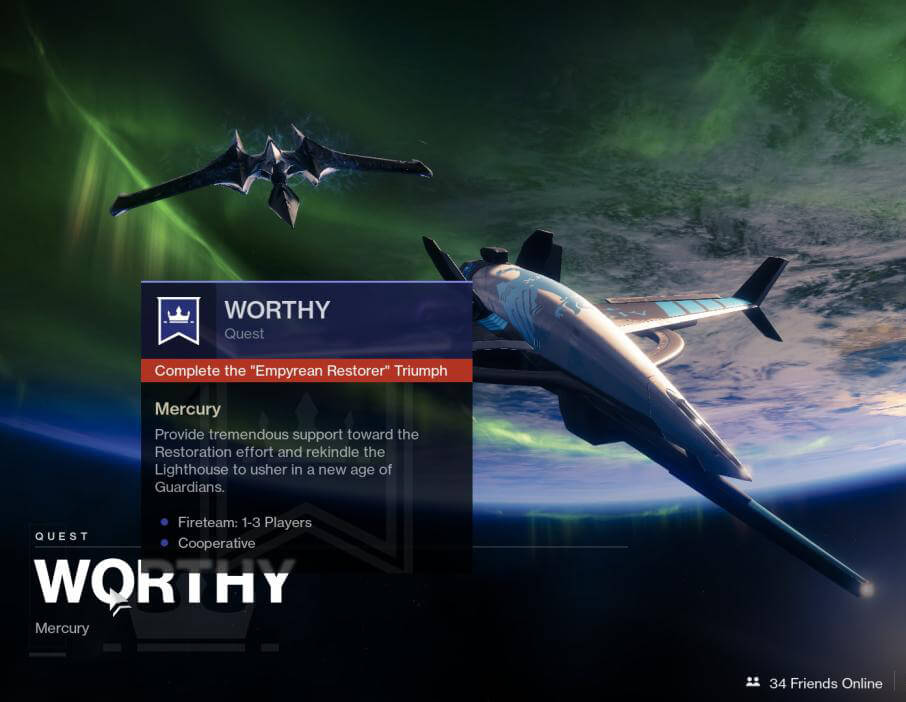 This was already data-mined yesterday, but now we know that it's completely legit and all of the Trials of Osiris leaks are also true. Many other players encountered the same bug according to this Reddit thread.
Are you excited about the Trials of Osiris? What changes would you like in this competitive mode? Let us know in the comments!