Bungie released a brand-new quest in Destiny 2 earlier today. Players across all platforms are trying their best to solve the puzzle that came with it. If you're still missing out on where to start with this new quest, make sure you check out our complete guide. So, as you may know, the rewards from this quest seem to be lore entries (19 of them), each being revealed by an hour. But, players have spotted some something else that hints on the return of the exotic swords in Destiny 2. (Yes, from Destiny 1).
Destiny 2: Exotic Swords Returning?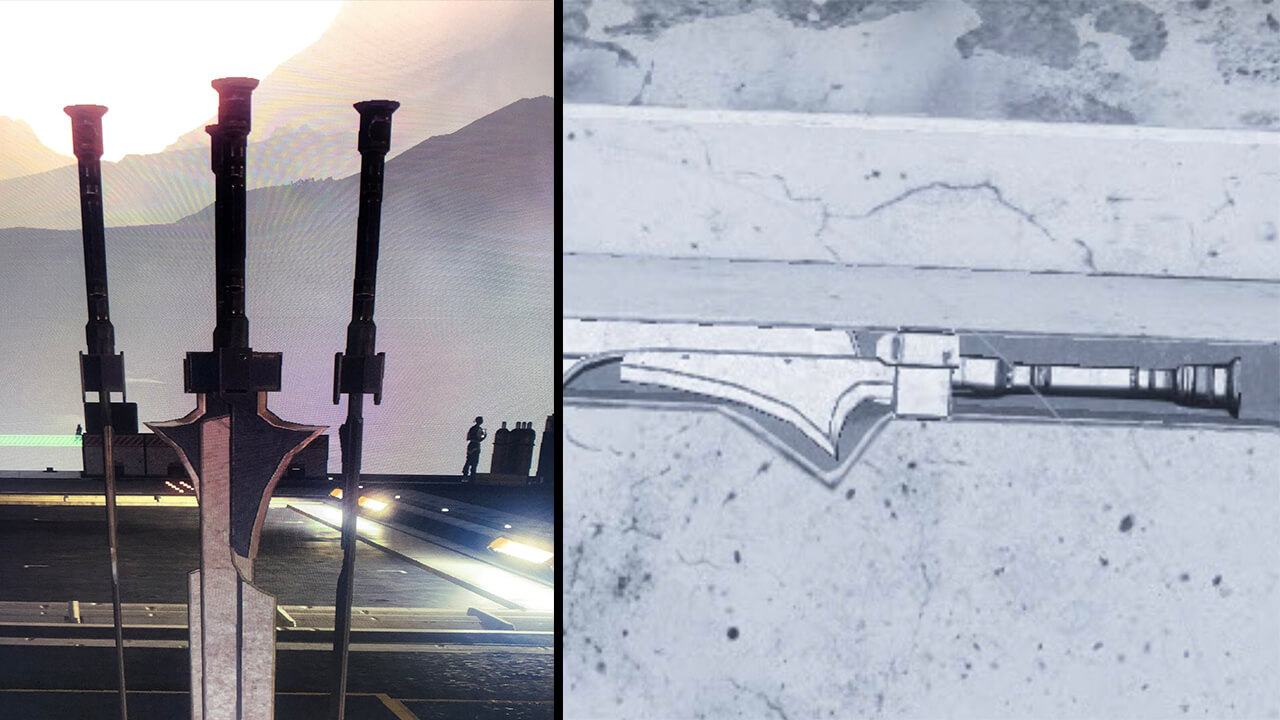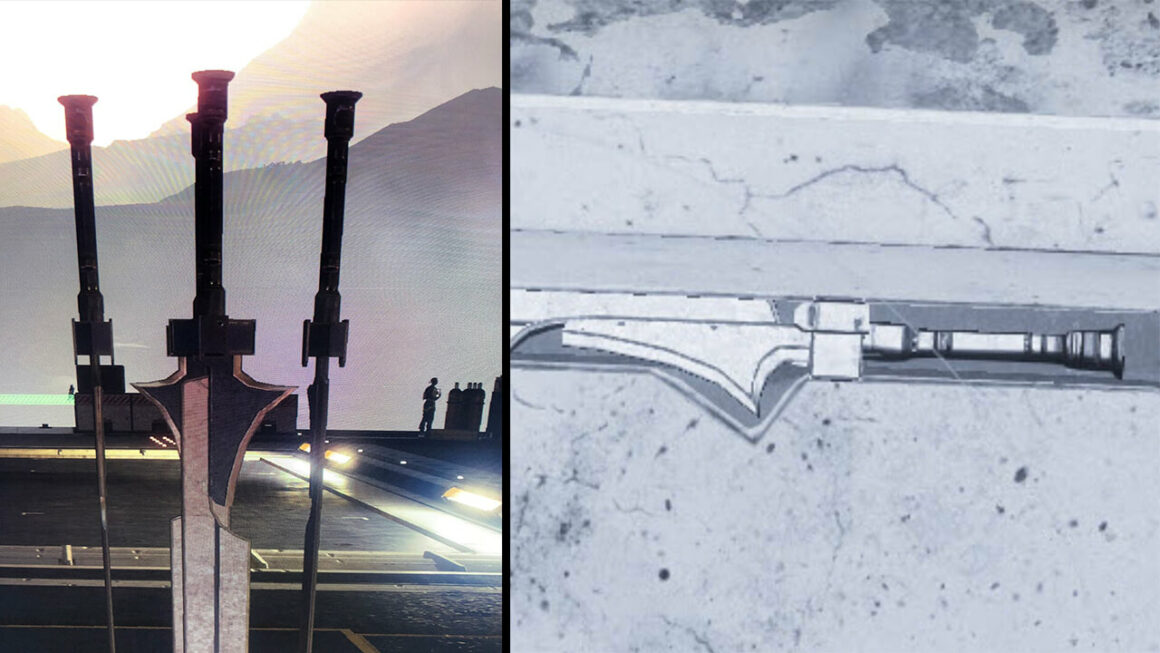 As you progress through the Corridors of Time quest, you'll get to the chamber where you'll see a grave with a sword carved on it. If you take a look at the image above, you can see the similarity of the grave sword and the exotic swords from Destiny 1. I have to mention that this could be an entirely new sword or a set of new swords as we have three swords by Saint-14 in the Tower Hanger. This is all speculation. So, do take all in with a grain of salt as if there were new weapons added in the game, data-miners would've found them.
All in all, there has to be a reward other than lore entries from this new quest released today. Otherwise, all of this opportunity would be gone to waste. What do you think about it? Do you want Raze Lighter, Dark-Drinker, and Bolt-Crasher back in Destiny 2?
Destiny was released on September 9, 2014, on PlayStation 4, PlayStation 3, Xbox One, and Xbox 360. Destiny 2 was released on September 4, 2017, on PlayStation 4, Xbox One, and PC. It was released later in 2019 on Google Stadia.