While you may love Destiny 2's Ghosts, they have been in the spotlight for so long. Destiny 2 players have been asking for more useful perks like Guiding Light to be added in Ghosts but it looks like it won't be happening anytime soon since Bungie hasn't commented on this yet. If you have no idea about Guiding Light perk, it's a perk on Ghost Shells that gives you a 10% extra XP.
Destiny 2: Ghosts 2.0 – A Fan Design
A user on Destiny Reddit "TheSpaghetti" designed an interface for Ghosts 2.0 where he showed off some of the really useful features that players have been asking for, for a long time. Currently, Ghost shells in Destiny 2 come with randomly rolled perks. And if you're looking for a specific perk and it doesn't have it, the ghost immediately goes to Dismantle bin. But with the new Ghosts 2.0 design, you can apply seasonal mods and perks just like you do on your Armor pieces. Take a look: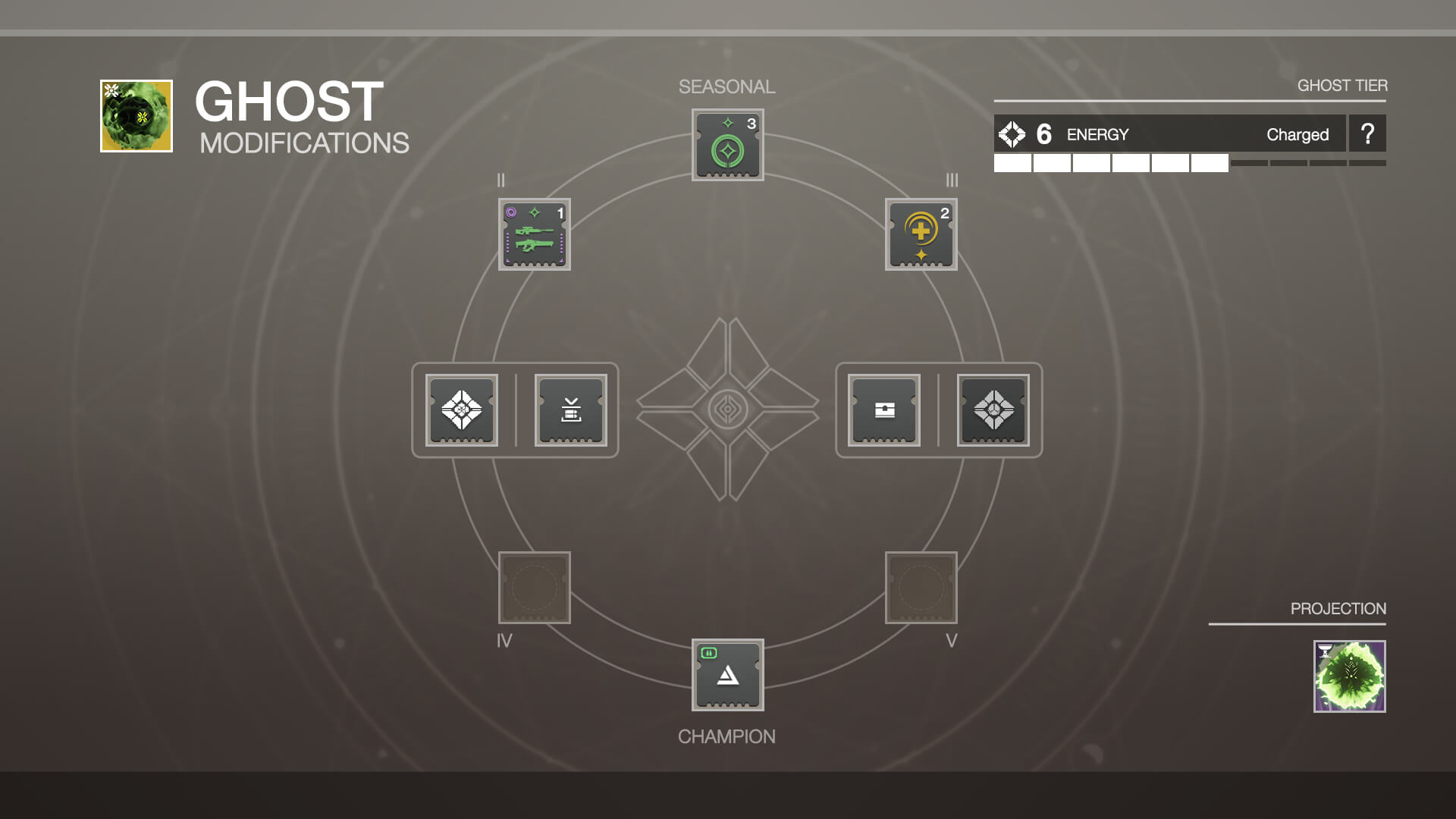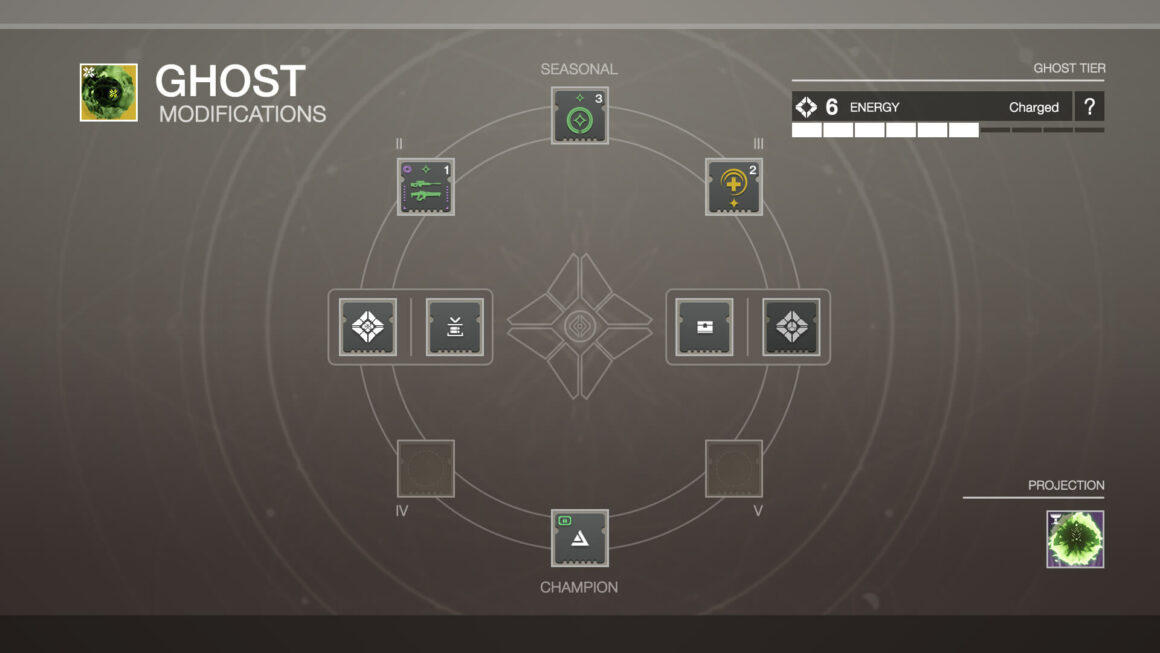 According to the user, the left two perks would be some exotic perks for Ghost shells. The first right one is a common perk while the other one is Guiding Light. This allows you to get that 10% XP boost on any ghost shell you want.
"The outer ring section of the interface" would be used for the Seasonal Mods. It will allow players to level up their Ghost shells with Seasonal Artifact or other in-game activities unlocking different seasonal mods.
What are your thoughts on this fan design? Should Bungie take notes and implement a similar feature in Destiny 2? Let us know in the comments!
Destiny was released on September 9, 2014, on PlayStation 4, PlayStation 3, Xbox One, and Xbox 360. Destiny 2 was released on September 4, 2017, on PlayStation 4, Xbox One, and PC. It was released later in 2019 on Google Stadia.