Since The Witch Queen expansion, Bungie has started adding two new dungeons to Destiny 2 per year. These two dungeons would have a season gap between them. That way, every season has at least one end-game activity to offer.
Destiny 2's seventh expansion, Lightfall added a new raid called The Root of Nightmares, which takes place on the Witness' pyramid ship. So, this brings us to the brand-new dungeon that is added to Destiny 2 with the launch of Season of the Deep.
Related: Nathan Fillion Announces His Destiny Return As Cayde-6 in a New Video Message
This new dungeon is called Ghosts of the Deep and has Hive-themed armor sets and some new weapons. Ghosts of the Deep dungeon launches May 26, 2023, at 10 AM Pacific, on all platforms. However, keep in mind that these new dungeons require you to purchase the Dungeon key (2,000 Silver) which can be found in the Eververse store.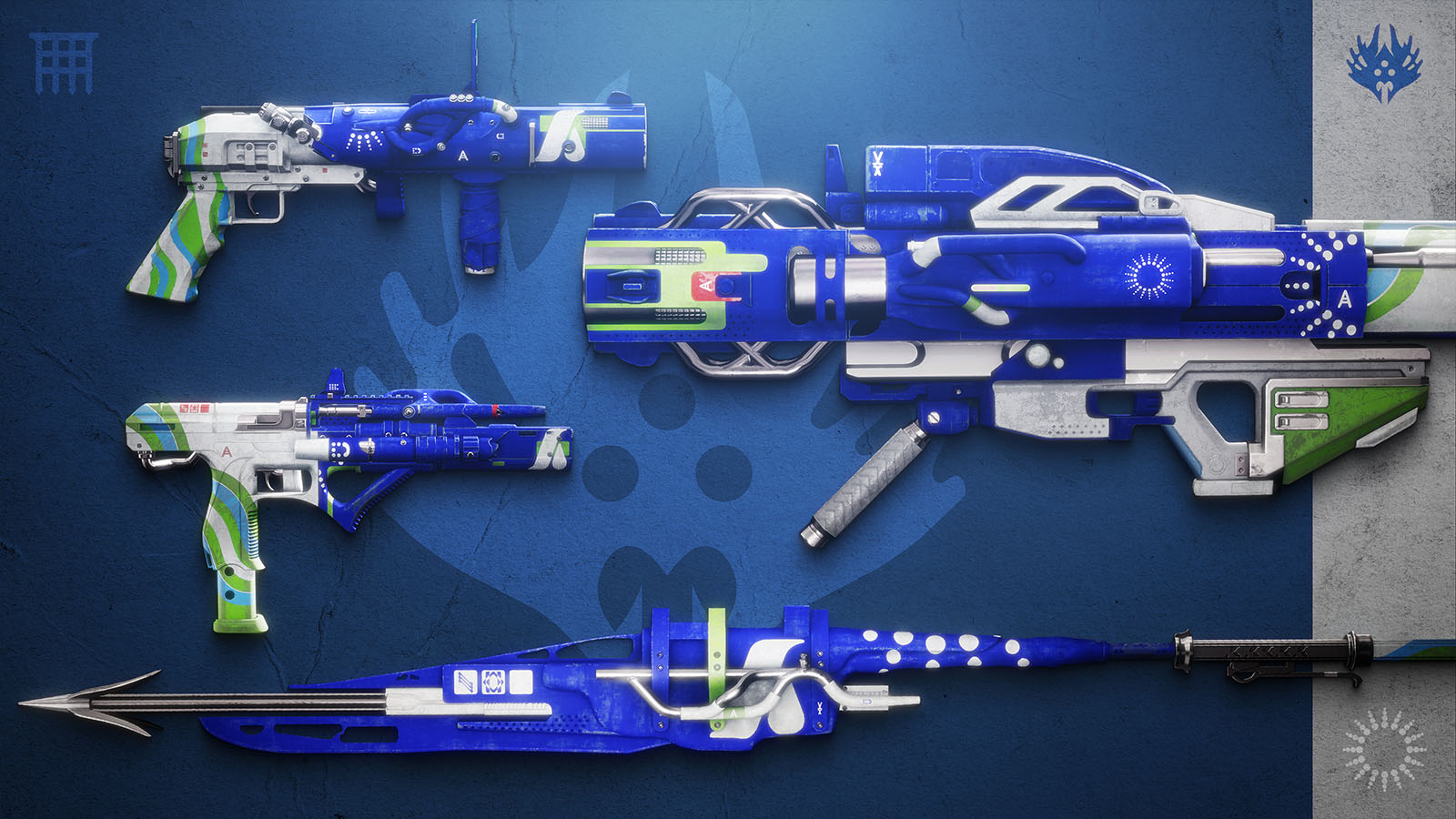 In this article, we will provide you with all the important details about the Ghosts of the Deep loot table in Destiny 2. It includes information about the weapons and armor you can get from each encounter.
Destiny 2 Ghosts of the Deep Loot Table
The Ghosts of the Deep Dungeon features three encounters in total; the first opening encounter is a puzzle, followed by two boss fights. There are four legendary weapons that can be throughout the dungeon from all three encounters and an exotic weapon that drops randomly at completion.
You can find a list of all five of these exotic weapons below.
The Navigator – Exotic Strand Trace Rifle (1,000 RPM)
New Pacific Epitaph – Stasis Wave Frame Grenade Launcher (72 RPM)
No Survivors – Aggressive Frame Solar Submachine Gun (750 RPM)
Greasy Luck – Rapid-Fire Solar Glaive (80 RPM)
Cold Comfort – Aggressive Frame Stais Rocket Launcher (25 RPM)
The Taken King Armor sets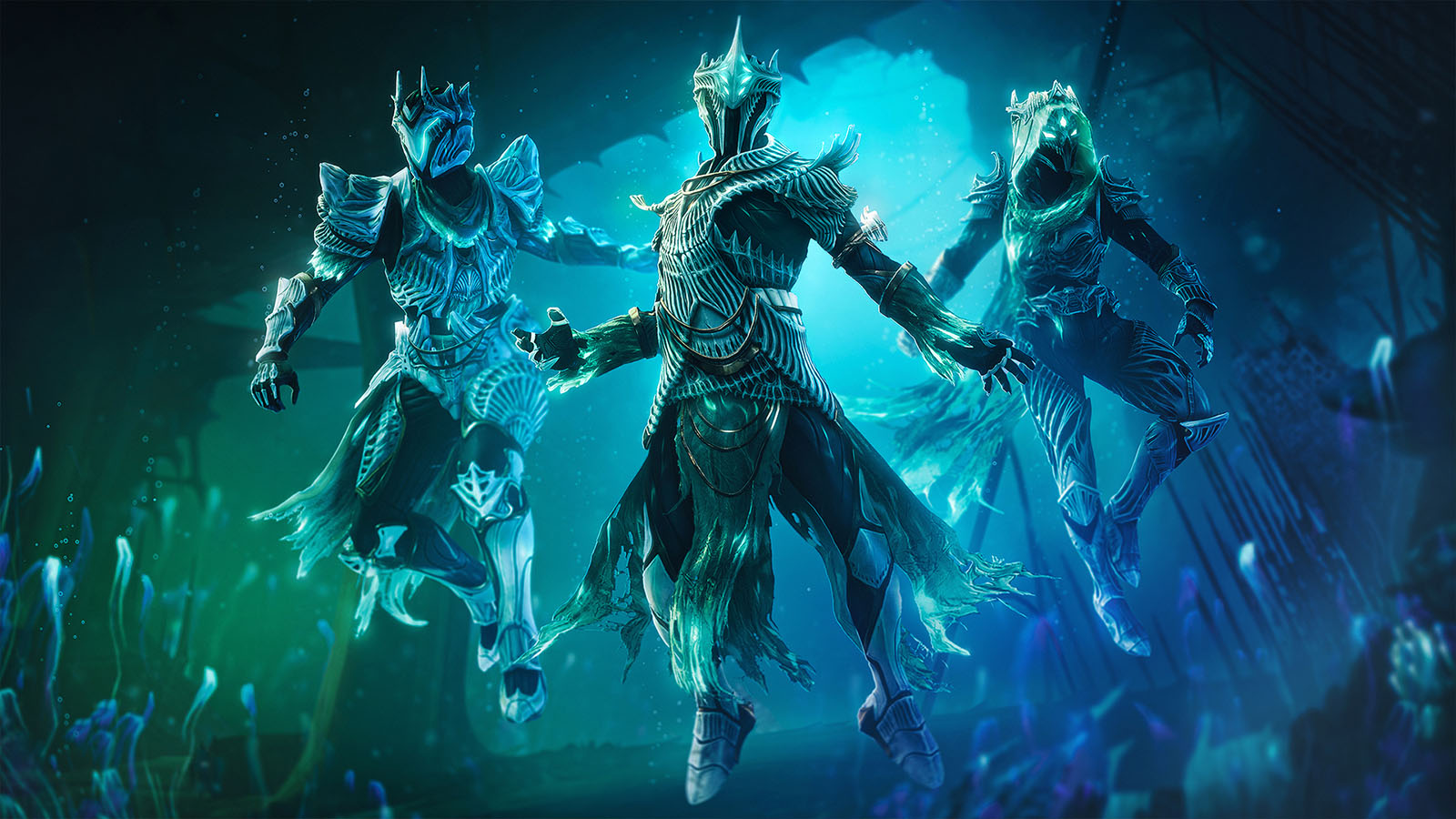 Feel free to bookmark this page for more convenience. Now, let's discuss the specific encounters in Ghosts of the Deep and the corresponding items you can get from them.
| First Encounter (Hive Ritual) | Second Encounter (Ecthar, the Shield of Savathun) | Third Encounter (Simmumah ur-Nokru) |
| --- | --- | --- |
| No Survivors SMG | No Survivors SMG | The Navigator Exotic Trace Rifle |
| Cold Comfort RL | Cold Comfort RL | No Survivors SMG |
| New Pacific Epitaph GL | Greasy Luck Glaive | Cold Comfort RL |
| Helmet | Gauntlets | Greasy Luck Glaive |
| Gauntlets | Chest Armor | New Pacific Epitaph GL |
| Leg Armor | Class Item | Helmet |
| | | Gauntlets |
| | | Chest Armor |
| | | Leg Armor |
| | | Class Item |
There you have it! The complete loot table for the new Ghosts of the Deep Dungeon in Destiny 2. What weapon roll are you currently looking out for? Let us know in the comments below.
Make sure to follow our Destiny outlet Destiny Bulletin on Twitter, Facebook, and Instagram for all things Destiny 2 and Bungie.
Destiny 2 Lightfall is now available on PlayStation, Xbox, and PC.
Next: