Season of the Worthy has introduced a new seasonal activity called Seraph Towers. With that, we've got Seraph Bunkers on various planets. These bunkers need to be upgraded/level up in order to purchase weapon frames. Currently, there's only one bunker available on Earth. Bungie has already revealed that two other Seraph Bunker – one on the Moon and the other one on Io. Today, we're going to discuss how you can glitch inside the Io Bunker in Destiny 2.
Destiny 2: Seraph Bunker Io – Location
Thanks to the community, we now know the inside of the Io Seraph Bunker. While it is accessible, the bunker itself is offline right now. We'll have to wait until April 7th when the Io bunker goes live. Follow the step-by-step guide below on how you can access (glitch into) the Io Seraph Bunker in Destiny 2.
Spawn in at The Rupture, Io.
Head straight until you see the two identical structures. Jump on top of the left one.
From there, you need to jump straight to the other structure. (Right one).
Head straight down the ledge.
Jump up the open ceiling and head left.
From there, you'll notice the glitched area with only two visible platforms.
Jump on the first one (blackish). From there, you'll see a staircase.
Go up the staircase and Viola! You'll get a brief 'loading' which will follow up with Seraph Bunker: IO.
Check out the images below for better understanding.
Also Read: Destiny 2 Season Of The Worthy: Heir Apparent Exotic Machine Gun – Perks And Stats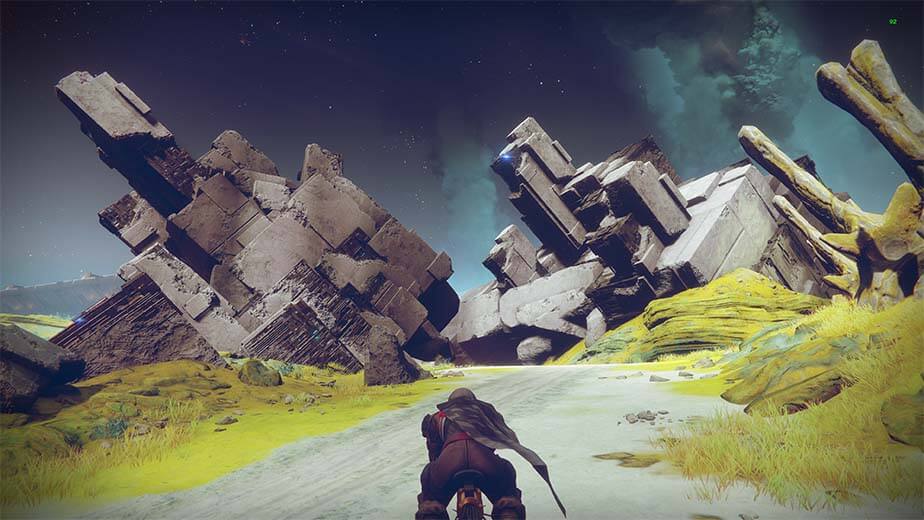 At the time of writing, Seraph Bunker Io is not live in Destiny 2. As mentioned, this bunker will go online on April 7, 2020, in Destiny 2. Until then, make sure you upgrade your Earth and Moon bunkers for Seraph weapons.