Since Bungie introduced Stasis in Destiny 2 with the release of Beyond Light, many of the abilities that came with these new subclasses were overpowered at launch, especially, Hunter's Shatterdive ability. After a ton of feedback and requests from the community, it looks like Hunter Shatterdive is finally getting its long-awaited nerf in Destiny 2.
In reply to a tweet from the Destiny 2 content creator Datto, Kevin Yanes, sandbox discipline lead at Bungie, confirmed that they are working on nerfing the Shatterdive ability which will be live in-game in December with the Bungie 30th Anniversary Pack patch.
"It's been nerfed and the nerf will debut in the 30th-anniversary patch alongside a slew of other abilities focused on shifting the meta more towards gunplay," Kevin Yanes said.
The mid-season patch coming in December seems a lot bigger than many anticipated at first, tweaking weapons, armor, and ability changes for The Witch Queen.
Destiny 2 senior community manager, Dylan Gafner also tweeted out mocking Shatterdive. At this point, It's pretty clear that after December's patch, Shatterdive will no longer be an "instant kill" option for Hunters as much as it is right now in PvP.
Lol shatterdive

— dmg04 (@A_dmg04) November 16, 2021
Shatterdive is finally getting its inevitable nerf in Destiny 2
Bungie has already released some of the weapons changes that are going live in the 30th Anniversary patch, you can check out the complete list here.
Destiny 2 30th Anniversary event goes live on December 7, 2021, on all platforms, which brings a brand-new dungeon, a six-player activity called Dares of Eternity, classic armor, weapons, and ornaments, including a fan-favorite exotic rocket launcher from Destiny 1, Gjallarhorn.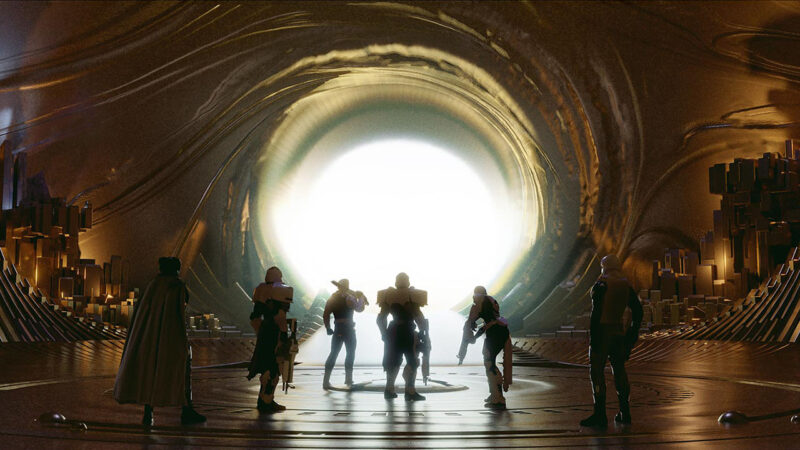 As for the Witch Queen, Bungie has confirmed that the teams are working hard on some Gambit changes that will roll out in 2022.
Furthermore, Design Lead Chris Proctor also confirmed last week that all the currently unobtainable exotic catalysts will be added to the activities pool in The Witch Queen.