Destiny 2 Lightfall will introduce a brand-new subclass to the game called Strand. Strand is the second darkness subclass after Stasis (added with Beyond Light expansion) and the fifth subclass in general. And it looks like we might have our first look at what the UI looks like for the Strand subclass.
These new images were shared in the Destiny 2 Leaks Discord server today, featuring each class (Titan, Hunter, and Warlock) with the Strand subclass along with what looks to be the icons for abilities, aspects, and fragments. Check out the leaked images below.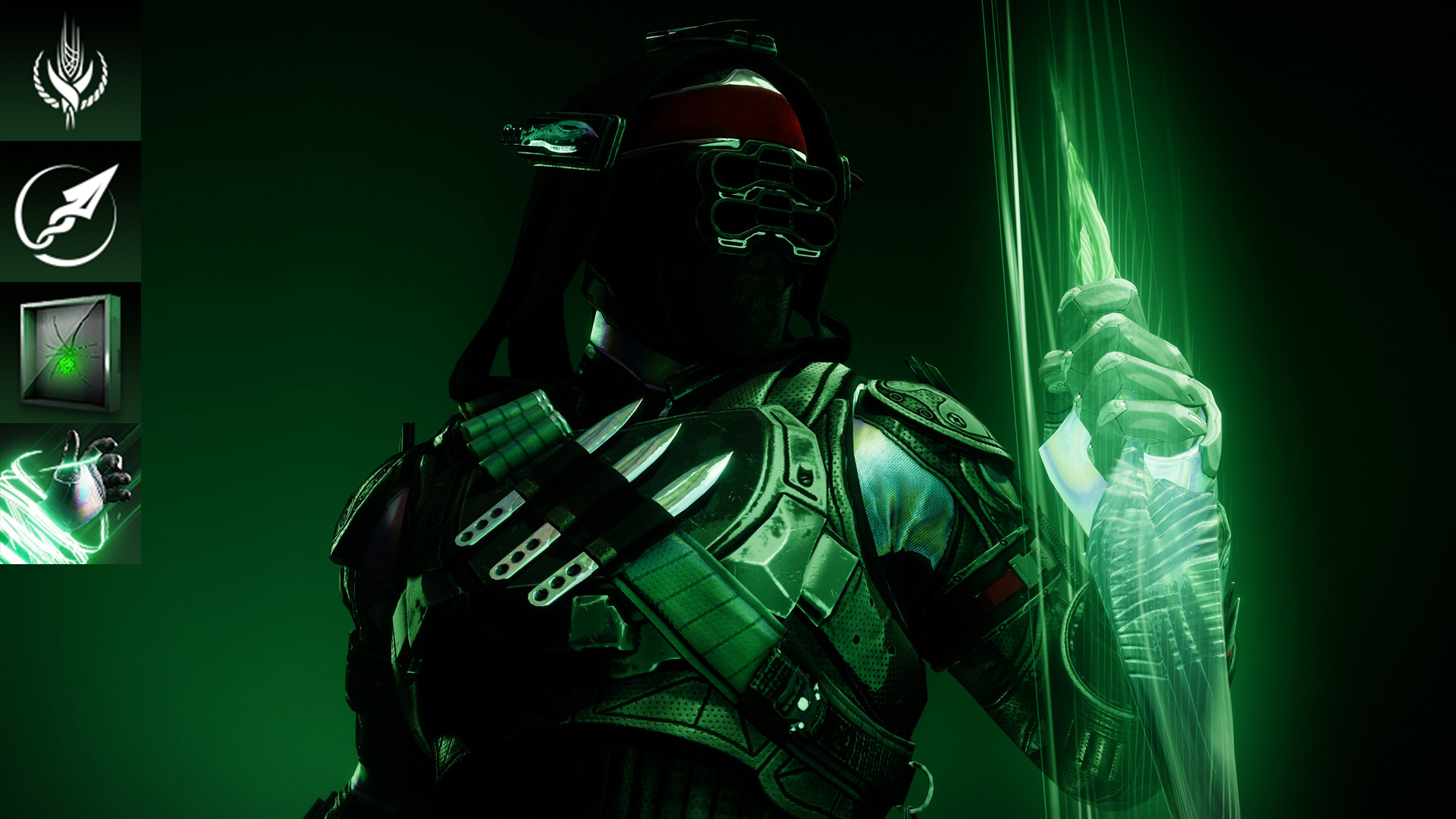 Apart from the Strand gameplay that we've seen from the trailers, Bungie has not actually revealed an in-depth look at the new fragments, aspects, and abilities (excluding the grapple hook) yet. Many players are speculating that there will be a new Strand trailer and a separate blog post next week.
This isn't the first time we've had leaks for the Strand subclass. The subclass name itself has been out in the wild since early 2022, with a more concrete leak via a clip posted by a Bungie artist with some unseen subclass icons featuring the Strand's green hue.
In addition to the leaked images, there's also a brief video for each Strand subclass. Check it out below:
In January, Bungie changed the names of the Strand subclasses for Warlocks (Architect) and Titans (Tyrant) on its Lightfall landing page, to Broodweaver (Warlock) and Berserker (Titan). The official description for each subclass is below:
Berserker: Untamed and wild, Berserkers tear at Strand to manifest claws they use to sever their targets from the Weave. Leaping into harm's way with wild abandon, the line no one crosses is drawn by a Berserker.
Broodweaver: Broodweavers effortlessly manipulate the Weave using only their mind. From the backline, these telekinetic sorcerers can even twist Strand into sentient creatures to do their bidding.
Threadrunner: Masters of movement, speed, and grace. The city is a Threadrunner's playground as they grasp threads and weave new ones to dart through the air, finding the fastest way between two points.
Bungie has also revealed some new Strand verbs in the new weapons and gear trailer, Threadling and Tangle. The trailer featured three new exotic weapons (Final Warning, Deterministic Chaos, and Winterbite) and three exotic armor; Hunter's Cyrtarachne's Façade, Titan's Abeyant Leap, and Warlock's Swarmers.
Destiny 2 launches on February 28, 2023, on PS5, PS4, Xbox Series X/S, Xbox One, and PC.